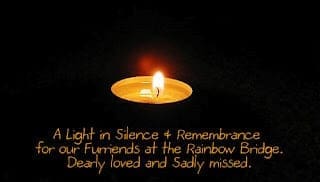 This was no way to die. This was not the age to die. Sadly, everyone knew the gravity of his situation and so stood on the fringe of hope, wringing their hands in helplessness, praying that a miracle happened. But alas, it wasn't meant to be. Young Ishan had to leave, but he left the world poorer.
A good friend, a good son, a good brother has left forever.
This is a time to grieve. But it is also a time to introspect and keep things in perspective. When is the last time you have hugged someone or told someone that you loved him or her? Did you ever tell your mother that she was the greatest cook or your father that he was the greatest dad or your younger brother that he was your best friend? Remember the kindness of your friend who shared his food or drink or assignment with you or who has proxied your attendance in the class so you could sneak out and watch a movie. Have you ever said thanks to him or how much you appreciated it.
It is never too early.
There is no better or bitter teacher than life.
If I could turn back the clock, I would like to go back to those happy times when dad and mom were alive and tell them how much I loved them. We Indians are not very articulate in expressing our emotions and love. I too kept procrastinating till I got the news that mother was admitted to a hospital. I was in Miami and although our family doctor assured that all was fine, I trusted my intuition and rushed back by the first flight.
But by the time I reached the hospital she was in a coma and never recovered.
Young Ishaan's sudden demise is a time to mourn but also to introspect and keep things in perspective. I cannot claim to know him personally. He visited Pizza corner a few times with his friends. I am not sure if we even exchanged a smile or a few words. The store offers very few opportunities to interact. All we can do is some small talk. But I feel a bond with everyone in Manipal doesn't matter if we have ever met or not.
Besides, a loss is a loss and especially if it is someone so young.
The outpouring of grief and the solidarity of the students is incredible. Grief finds utterance in various emotions. There is a tinge of sadness, there is rage, and there is a feeling of helpless impotence and frustration.
But this is also a moment of reckoning. All actions must be tempered with sagacity. I have no doubt that the students would behave in the most proper way and what they deem fit.
Let our thoughts go out to his brave parents. It must be very numbing to see their young son gone. We pray to the Lord to give them the courage to bear this huge loss.