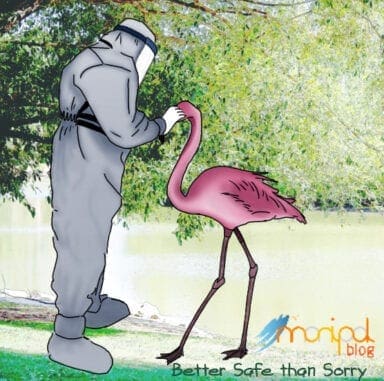 Are we on the road of a "potential" pandemic?
With the new strain of Covid-19 gripping different parts of the world and the bird flu catching the nation's attention amid various political problems—the lockdown of the year 2020 already feels like a page torn from the History book of tragedies. About 10 Indian states, including Kerala, Madhya Pradesh, Haryana, Rajasthan, etc., have come under the influence of the Avian Influenza outbreak. As India continues to tackle different economic and political problems, the breath of relief to be inhaled is still far from reality.
What is Bird Flu or Avian Influenza? 
Avian Influenza, commonly known as bird flu, is a viral infection that is usually reported in birds; however, it carries the potential to infect humans and other animals. The most common strain is H5NI, which causes severe respiratory diseases in birds. Owing to the ability to affect poultry of this highly contagious viral disease has booked a place in the downfall for meat and other dairy products. The name "bird flu" itself indicates both the victim and the carrier of this contagious disease. Specifically, the migratory aquatic birds like Siberian Crane, Bluethroat, Greater Flamingo, etc., that are the carriers of Influenza A viruses. Here a common question may arise about how this virus spreads from one bird to another—the birds, as carriers of H5NI, shed it in their saliva, mucous and droppings, thus spreading to other birds and occasionally to mammals like horses and pigs.
When did it begin infecting humans?
The first human case of the deadly H5N1 strain of the virus was reported in the year 1997 in Hong Kong. A total of 50 countries, including India, have been affected due to Influenza since the year of its origin; in fact, countries like China, Egypt, India, and a few others make way to the endemic list for Asian HPAIH5N1 virus in relation with poultry. Just how the news of a new Covid-19 strain weakened the anvil of a better 2021 for many people, the Influenza virus, too, evolved. Therefore, asphalting the way for several other strains of the same such as H5N2 and H9N2. The new deadly strains made it possible for the virus to able to spread from animals to humans. Those who work closely with infected livestock or encounter infected dead birds are more prone to falling into the pit of viral infection.
Why does India get impacted by Bird Flu?
As per the Bombay Natural History Society (BNHS), India has been the epicenter for a long time because flight paths of migrating birds reticulate the nation's skies. Nearly 370 species of birds, from the northern wheatear to yellow-rumped flycatcher—crisscross India from Europe, Russia, and Mongolia each year; thereby, making India a biological hotspot for a variety of bird diseases. In 2006, the first major outbreak of Influenza took place in Indian states of Maharashtra and Gujarat. In the year 2008, West Bengal fell prey to this lethal virus, followed by Kerala in 2014. Between the years 2006 and 2015, India reported 25 occurrences of Avian Influenza (H5N1) in poultry of 15 different states. Finally, in September 2019, India declared itself free from bird flu, only to witness another chapter of this deadly virus in the first month of 2021. Stringent precautions need to be taken for India to keep up with its status of being the country with no bird flu infection case in humans by far.
Which Indian states are currently affected?
On 6th January 2021, the central government declared 12 epicenters of the H5N8 subset of the Avian Influenza outbreak across four states: Rajasthan, Madhya Pradesh, Kerala, and Himachal Pradesh. As per the governmental norms, advisories were issued to contain or prevent the infection's further spread. Due to the panic caused by the Influenza outbreak amid a pandemic, the states took strict actions to curb every possible birth of the bird flu. To mention a few decisions taken by different states: The Chief Minister of Madhya Pradesh, Shivraj Singh Chauhan, imposed a ban on chicken consignments from Kerala and other southern states for the next ten days. Pinarayi Vijayan, the Chief Minister of Kerala, declared the Avian flu as "state disaster." As for Rajasthan, Ashok Gehlot's government has called for a vigil in all the places with different flocks of birds in view of the H5N8 outbreak after 600 birds have already succumbed to the deadly virus. Lastly, after witnessing eight dead birds test positive for Avian Influenza, the national capital has banned processed chicken from outside.
Which strains of Avian Influenza have been found in India?
The Bhopal-based National Institute of High-Security Animal Disease (NIHSAD) in India detected only two influenza viruses' strains. The first strain, H5N8, is a sub-type of Avian Influenza found in poultry and wild animals. This strain keeps humans at low risk, whereas it is highly fatal for poultry and birds. The H5N8 strain has been found in crows in Madhya Pradesh and Rajasthan. The second and the last (so far) strain, H5N1, has been found in migratory birds in Himachal Pradesh and ducks in Kerala. Though less lethal in contrast with H5N8, it causes grave respiratory diseases in birds, thus, being highly infectious.
How do you know if you have been infected?
Avian Influenza A viruses generally do not possess the capability to infect humans; however, an individual can test positive for this virus. Human infections with Avian occur when enough virus enters the mouth, eyes or the nose through the process of inhalation by a particular person as the virus travels in the air in the form of air droplets or dust. Rare reports of bird flu infections in humans have come in light due to unprotected contact with infected birds or surfaces contaminated with Avian Influenza viruses. The range of illness in people varies from mild to severe—critical enough to be lethal.
This virus' primary symptoms include Influenza-like cold, cough, fever accompanied by nausea, body or muscle aches and sore throat. Securing a place in the list of signs and symptoms: Conjunctivitis, vomiting, diarrhea, abdominal pain, and severe respiratory illness like (shortness of breath, pneumonia, acute respiratory distress, difficulty breathing, respiratory failure, etc. As scary as it gets, Influenza doesn't restrict itself to respiratory problems and can cause neurological problems like altered mental status and seizures. Though India has not reported a single case of bird flu infection in humans so far, the mortality rate of H5N1 in humans, as per WHO, stands at 60%. Around 6 out of 10 people who test positive for Avian Influenza succumb to the malfunction caused by this virus. Even the Covid-19 pandemic initially started as an endemic; similarly, if the virus mutates and becomes easily transmissible, it can lead the world on the path of another potential pandemic with the mortality rate being far more than that of Covid-19.
How can you protect yourself from Bird Flu?
India's meat consumption rate has indeed been going down ever since the government announced the outbreak of Avian Influenza; however, here comes the good news—meat lovers don't need to put a barricade on their appetite for chicken or eggs. The Animal Husbandry Minister, Giriraj Singh, assured that there is no danger of transmission of Avian Influenza in humans if the meat is adequately cooked—70 degrees Celsius or above as per the World Health Organisation (WHO) guidelines. Speaking of the necessary precautionary measures to be followed by every individual to avoid testing positive for H5N1 or H5N8, several easily doable tasks make it to the rulebook. Wash your hands properly with warm water and soap especially while handling raw meat and before consuming food. It is advisable for people working on livestock to use PPEs to prevent direct contact with poultry and both live or dead birds and animals. As far as cooking is concerned, use separate utensils for cooked and raw meat and ensure that you follow the 70 degrees Celsius or above rule. It is imperative to keep in mind that there is no such thing as a "bird flu" vaccine. The seasonal flu vaccine holds no capability to protect an individual against Avian Influenza. However, anti-viral drugs like Oseltamivir are used for the treatment of this virus.
Therefore, the best way to save yourself from Avian Influenza's outbreak would be to follow the basic guidelines and not perform any activity that could make you prone to the virus, causing bird flu. These activities include—touching sick or dead birds; going to live animal markets or poultry farms; eating undercooked or raw eggs, poultry or duck, etc.
While the news of the Covid-19 vaccine has got the country's eyes glued to it with hope, the outbreak of Avian Influenza looms on the road of recovery as a potential pandemic threat. Consequently, it becomes the responsibility of every citizen of this nation to ensure that India doesn't fall off the edge, giving birth to the unfurling of a new pandemic. Hence, it is crucial to remember that precaution is always better than cure.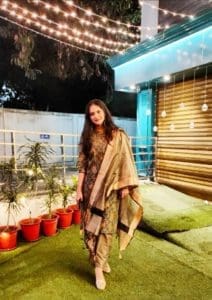 About the author – Aarushi Verma is a first-year student of the Manipal Institute of Communication.