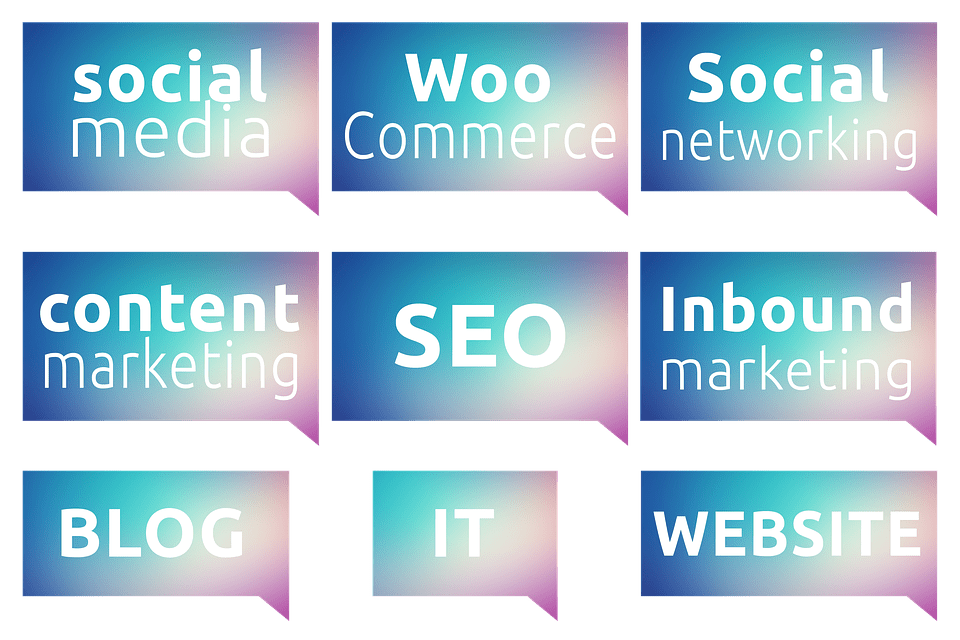 While Amazon has emerged as the biggest and most popular, multi-vendor marketplace, it certainly has its share of competitors. Rather than relying completely on their own online storefronts to sell their products, many small business owners are seeing the value of using these marketplaces along with the features and support that they have. By creating a multi-vendor marketplace, a small business owner can also work with shop owners selling complimentary products, thereby increasing every vendor's ability to reach out to a larger audience.
Several developers have come to market with multi-vendor plugins for WooCommerce. In fact, it can be a bit overwhelming. It really comes as no surprise though. As marketplaces like Amazon and Etsy have paved the way for the multi-vendor niche, the need for plugins to support this is now greater than ever. No matter what the scale is, these marketplaces have one thing in common. They provide customers with the means to shop multiple vendors in one convenient location. Keep reading to learn more about multi-vendor support options that are available for you. 
Finding The Option That Works For You
If you're building or improving a multi-vendor marketplace on WordPress, it's very important that you find the best possible option. After all, you want to provide customers with a great experience to keep them returning for more. To help ensure that you select the ideal plugin, we've narrowed the choices down to:
Dokan
WC MarketPlace
WC Vendors
WC Lover
While there are certainly others, these have emerged as the most noteworthy. We'll go over the features of each in detail. That includes those supported by the free and paid versions of each. With the information here, you should be able to identify the best option for your marketplace.
WC Marketplace
The first WooCommerce multi-vendor plugin we're going to tackle is WC Marketplace. This plugin allows you to create an entire online marketplace. The core plugin is free, and it takes care of all of your 'back office' needs. Further extensions can be purchased in the event that you want more front end functionality. These include Advanced Front End Manager, WCMP vendor Membership, WooCommerce Catalog Enquiry Pro, Seller Verification, Advanced Shipping, Stock Alerts, SEO, and more.
WC Marketplace provides support for both Stripe and PayPal. At its core, it has vendor approval payment scheduling, administrative controls, customizable vendor registration forms, quick and easy admin taskbar, coupon management, WPML, as well as payment on withdrawal. Compared to the other plugins here, this one came to the table a bit late. In spite of that, this is quite a robust little plugin. 
WC Lover WooCommerce Multi-Vendor Marketplace
WCFM Marketplace is touted as an all in one marketplace plugin. It includes a front end manager as well as other features such as:
Strip Split Pay
Store Inquiry and Review
Refund Request
Flexible Commissions
Single Product/Multi-Vendor
More
In addition to supporting PayPal and Stripe, it also supports Skrill, cash, and bank draft. Users are also given multiple options for paying out commissions. WCFM developers offer great support to their plugin users and have even created a marketplace migrator to help them migrate their marketplaces from other plugins. 
Dokan Multivendor For WooCommerce
Darrin Green, an e-commerce specialist at TopWritersReview says, "If you want to create a multi-vendor marketplace that rivals eBay or Shopify in less than an hour, Dokan has the functionality that you need. You'll be up and running in no time with functions that allow vendors to earn commissions through the sales of both digital and physical products."
Dokan Lite is the free version of the plugin. The pro version has extra functionality that includes front end variable products management, shipping management, seller reports, coupon creation, tax options, and more.
If you opt for the free version of Dokan, you'll have to rely on support through the forums on WordPress.org. Dokan Pro customers can avail themselves of the professional version can open customer support tickets to receive more direct support.
Finally, Dokan is compatible with any WooCommerce theme that you can find on the WordPress site. This allows you to create a precise marketplace that you want.
WC Vendors Marketplace The Multi-Vendor Marketplace For WooCommerce
This is a feature-rich plugin for creating an online marketplace that can host multiple vendors. Customers who opt for the free version of this WC Vendors Marketplace will enjoy the following features:
Vendor Product Submissions For Review Or Immediate Posting
WooCommerce Marketplace Creation
Vendor Libraries And Media Galleries
Digital And Physical Product Support
WP Dashboard Interface For Adding And Editing Products
Ability to Add Comments to Orders
Bank Transfer Support
Template Based Customization For Stores
CSV Export
Email Notification Upon Placement of Orders
Lives Sales Figures Visible Through The Front End Dashboard
Individual Storefronts For Each Vendor as Well as a Marketplace Wide Catalog
Independent User Accounts For Each Vendor
Multiple Payment Options
3rd Party Shipping
More
Customers who opt for the professional version have the features listed above and more. This includes:
Premium Support
Front End Task Support Directly From The Plugin
Sales Reporting
Front End Product Management
Shipment Tracking
Customizable Coupons
SEO Capabilities
Advanced Templates
Social Media Support
Multiple Options For Paying Commissions
Customer Reviews And Feedback
Which Plugin is Best For Your Marketplace
Clearly, the four vendors featured here have plenty of great features. There simply isn't one that stands out as a loser in any way. So, the best way to choose the product that is best for you is to simply see what aligns best with your marketplace goals. Review the features here, and compare them with one another. Then, take the time to read customer feedback and reviews. Finally, be certain to reach out to the relevant sales and support staff should you have further questions. The best plugin for you will be staffed by people who are willing and able to answer any questions you might have.
About the Author: Helene Cue is a passionate writer and editor who explores a broad spectrum of topics that revolve around marketing and tech. Currently, she is a regular contributor at 3to5marketing blog. Her pieces are always captivating and informative.