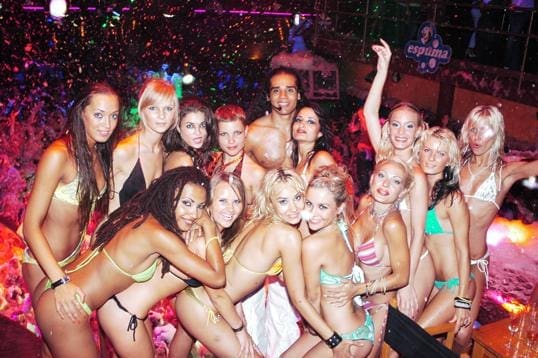 Mention Ibiza to anybody and they will instantly think of its 'party island' status. From the 1950s and 1960s, when it was the exclusive playground of the rich and famous, to the present day when travel has become much more democratised, Ibiza has always played host to party people.
It is easy to see why this would be the case. As the third largest of the Balearic Islands, which are situated right in the middle of the Mediterranean Sea, directly South of Barcelona and East of Valencia, it has an interesting history. In common with large parts of Southern Spain, it came under the rule of the Moors in the 10th century until around 1235 when the Spanish pushed them out. The Moors were a nomadic people, originating from North Africa and had mixed Berber and Arabic descent, and their influence can still be seen in Ibiza and the rest of Spain, particularly in the place names.
Some of the best clubs in the world are located in Ibiza, and regularly play host to top names DJs from the UK and elsewhere. There are so many different clubs, and the majority cater for the younger market. A key attraction is the low cost of beer and wine, as well as the most important thing: guaranteed sunshine! The pattern of a holiday in Ibiza would be to lie beside the pool or swim in the sea, have a long lunch, a quick siesta and then get ready to go out and hit the town. Clubs open until dawn in many cases – what better excuse to party the night away? English is the predominant language and you can be assured of good British cooking too – full English breakfast after a long night's clubbing? No problem!
There are plenty of cheap flights on offer from low cost airlines who offer cheap flights to Ibiza from £45 one-way (including taxes). Accommodation is easy to come by and you will probably be looking to stay in one of the many all inclusive resorts on Ibiza – this is the recommended option, as it means you have everything in one place and will often have the services of a resort rep to help with any problems that might arise.