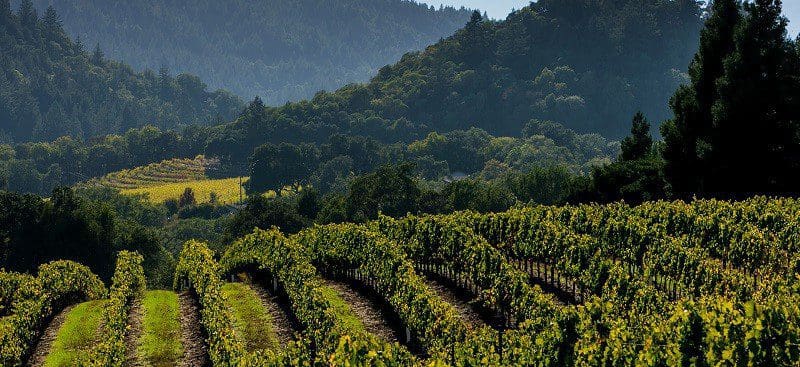 Exploring Australia already promises an incredible experience and adventure, but if you want something more out of your Oz journey, a wine-inspired Oz trip may be the kind of trip you're looking for. After all, among many other things, Australia is also known for its wines and wine culture. And, as you can imagine, you'll still have your hands full of crafting the perfect itinerary considering the abundance of popular wine destinations.
But, if you need a bit of help, definitely consider the following suggestions or visit website. In the end, it's essential to get the most out of this trip, right?
The Barossa Valley, South Australia
Barossa Valley is a world-known region of Australia for every wine enthusiast. After all, most wines in this valley are actually more than 150 years old. These are used for the production of the Barossa Valleys' famous Shiraz wine, with a spicy and rich flavor. Of course, you won't be disappointed with the Riesling, Chardonnay, and Cabernet wine selection either.
The Southern Rhone wines are a special delicacy for all wine lovers, as well. And the wine tasting wouldn't be complete without the breathtaking views in the Eden Valley. In case you're interested in the famous white wine counterpart, you can also go to the nearby Clare Valley.
The Adelaide Hills, South Australia
Close to the mentioned Barossa Valley are Adelaide Hills, which are known for Chardonnay and Pinot Noir. Sauvignon Blanc is also one of the exceptional wines of the region, often compared to the world's finest. And if you find yourself here, make sure to try mineral apple-like Riesling, the old secret recipe of the German settlers.
The Hunter Valley, New South Wales
Hunter Valley is a must-visit when you're in Australia, especially considering its proximity to Sydney. And for a wine lover, this award-winning region has plenty to offer. Semillon is the most famous wine of the region, but Chardonnay and Shiraz are no less exceptional either. What's more, Hunter Valley is especially attractive for nature enthusiasts since Barrington Mountain Range, a World Heritage-listed site is so close by.
The scenic beauty of this region and fantastic wines make it a great stop on your romantic getaway as well. Since you can organize your tours and itinerary just for the two of you, it would only be appropriate to go with safe Avis car hire as well as securing proper accommodation, since you can't drive after you've been wine tasting all day.
The Margaret River region, Western Australia
It may be young compared to other wine regions, but Margaret River is still one of the most popular wine destinations in Australia today, thanks to its outstanding Sauvignon Blanc and Sauvignon Blanc and Semillon blends. Chardonnay and medium-bodied Shiraz are also top-rated wines of Margaret River. The technology used in production has pushed this region to the top in the Oz regardless of its "young" age. And the coastal views and lovely beaches only make everything better.
The Yarra Valley, Victoria
In case you're already planning a trip to Melbourne, don't miss the opportunity to make the most out of your trip by visiting Yarra Valley and its excellent wineries. Actually, there are more than 80 wineries located in Yarra Valley, both family-owned with a rustic vibe and modern wine estates. The natural beauty of the place contributes to the whole experience significantly. If you're unsure what to try first, definitely go with Pinot Noirs and sparkling wines.