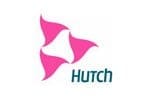 This is not an advertisement for the company.
I bought my first mobile 3 years ago when i was in Belgaum. My first connection was a Spice youth plan which i quickly shelved as the network was not good at that time. (They have improved a lot since then). No this post is not about the various options in the Network market.
My second connection and so far the only one i have used is the Hutch Network. Their ads have always been good and appealing and somehow i preferred to be associated with them. Airtel was good but their Monopoly image never registered with me.
I had a Hutch Karnataka prepaid sim card and one Hutch,Goa sim card when i went home to Porvorim. I had no problems with either and was very happy with the network and the Hutch care guys.
Recently , i.e. after joining KMC Manipal, I converted my prepaid to a post paid connection as there was a special offer for the Manipal staff and students. The guys at the Tiger Circle Hutch office were nice and explained to me the process of converting my prepaid to a post paid.
I was told that my prepaid connection would be deactivated and i would have to place my new sim into the mobile slot and within 24 hours i would be onto the postpaid connection. They gave me a trendy Reebok bag as a gift on my new connection. I was very satisfied with the service.
What followed next was that though my Prepaid got deactivated , they did not activate my Postpaid connection and i was left without my contact list for more than 24 hours. So off i went to the Hutch office again and they were courteous as usual and after due apologies assured me that they would activate my sim within the hour. This time they gave me a huge Umbrella as a pacifier.
Since then the umbrella has been the talk of the department and campus. But I have one grouse. Ever since they gave me the umbrella, it's stopped raining and I have not been able to use it. My friends call it a good luck charm as whenever i carry it along the Rains stay away and they can walk without an umbrella.
I got the card activated within the hour and was very satisfied with the service again.
Now a new problem has occured. A guy from the Hutch care centre called me up and explained that i was on an entirely differnt tariff plan than the one i subscribed to. I have got an inflated bill and am worried about what will happen to the bill this month. Will pay the guys at the Hutch office another visit tomorrow and see what they have for me this time. hope they have some good explanations.