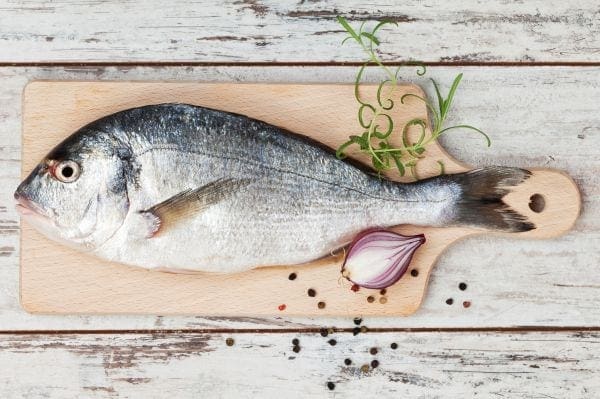 Kangaroo Island is located south-west of Adelaide and ranks third in terms of island size, after Tasmania and Melville Island. Kangaroo Island is considered a favourite destination and visited by over a hundred thousand people annually. Apart from enjoying the sheer glory of the island, the visitor can engage in many activities, including excursions, surfing etc. Regardless of individual preferences when it comes to deciding how time should be spent, there's one thing truly unique about Kangaroo Island that gets a thumbs up from every person that sets foot there: the divine seafood! We looked into the options available for dining out at Kangaroo Island seafood restaurants and this is what we came up with:
Kangaroo Island Fresh Seafood's
– Restaurant located in Kingscote
– A wide variety of fresh seafood, with the possibility of having it served as a fillet and crunchy salads as sides
– Award winning restaurant (2009: South Australia Seafood Excellence Award; 2011: Best Regional Fish and Chip shop in South Australia Award)
– The place is family friendly and can also cater for business meals
– Open Monday to Saturday from 8 a.m. until 8 p.m.
– Good prices (8-16 dollars)
Oyster Farm Shop
– Location: American river
– As the name suggests, this restaurant specialises in oysters. However, one can also have King George whiting, marron etc.
– It's open Monday to Friday only
– The typical meal cost ranges from 8.50 up to 21 dollars
Dudley Cellar Door
– The location of this outstanding restaurant is the Penneshaw & Dudley Peninsula
– Built as a shed, in a posh way, it offers diners breath-taking vistas of the mainland
– One can go for an original, mouth-watering pizza prepared with seafood like King George whiting, or the more traditional prawn and oyster dishes
– It's open every day between 10 a.m. and 5 p.m.
– A main meal costs 25-28 dollars
Fish
– Location: the Penneshaw & Dudley Peninsula
– Quite a variety of seafood cooked in beer batter, grilled or with breadcrumbs
– Really a fish-and-chip takeaway, only one can get many types of delicious seafood such as lobster and prawns; garfish, scallions and King George whiting are also available
– Customers can have their dinner here from the middle of October until May
– Expect to pay anything from 13 to 18 dollars for a meal
Marron Cafe
– Found in South Coast Road
– Customers can have a look at the growing marron, take their pick and have it cooked for them on the spot
– If seafood is not one's cup of tea, steak and chicken dishes are also served
– Open every day from 11 a.m. till 4.30 p.m.
– Typical price range is 16-38 dollars
Rock pool cafe
– Located in North Coast Road
– Customers are welcome, even if they have just left the beach!
– The food served every day changes with the chef's moods, but it's seafood one should expect to have
-Proper espresso is a major plus for this joint
– It's open from Tuesday to Sunday, 11 a.m. to 5 p.m.; Mondays too, if the kids are on school holidays
– A meal is likely to cost around 15 dollars, but can go up to 27 dollars
Summing up, there is hardly a more pleasurable way for a traveller to spend dinner time in Kangaroo Island than to lie back and feast on seafood! Just thinking about this prospect makes one rush to get that Australian visa!