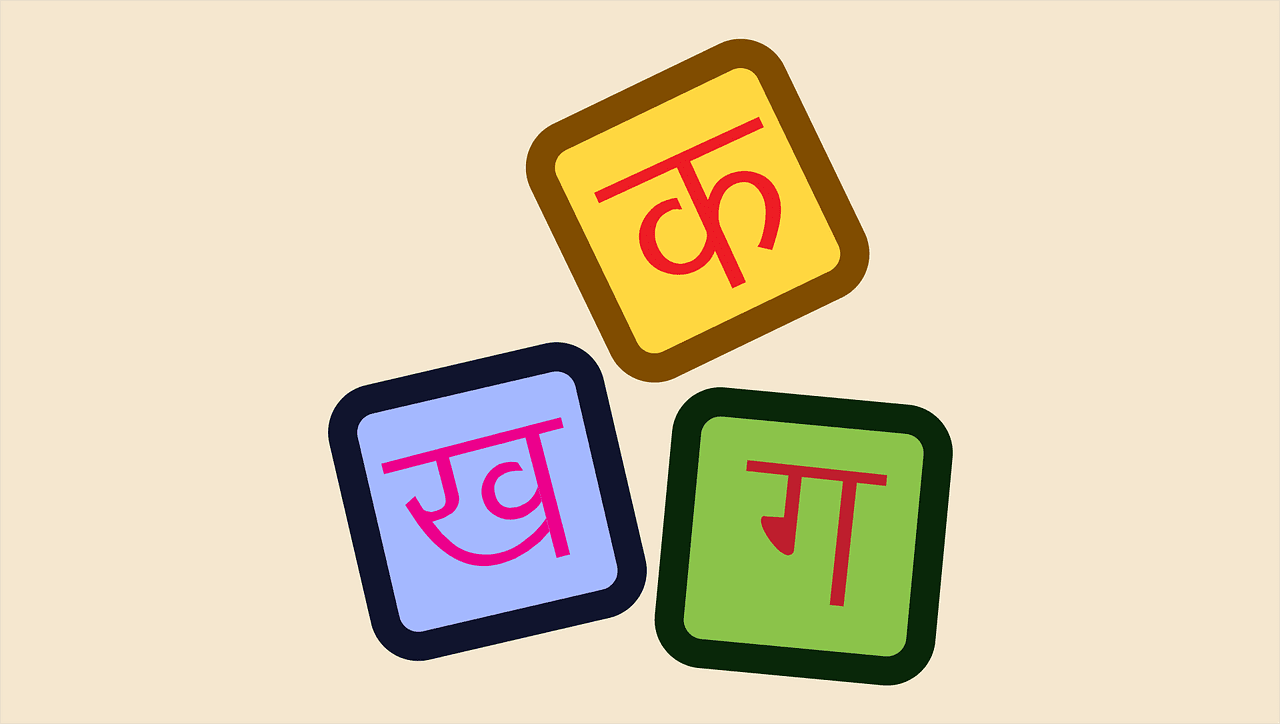 Hindi can be quite difficult for your child to learn due to its writing style.  But, learning this language should be very important for kids as it is the most spoken language in India. Therefore, learning Hindi is an advantage if you are living in India. In order to make your kid learn the Hindi language efficiently, they need to keep practicing regularly. Here are some tips on how you can make your kid study and practice this language.
Start from the scratch 
Make learning Hindi easy for your kids by using an appropriate approach. Children are very easy to attract by simple things or acts. Attract them by making them curious about how their name will look in another language. Make them understand the importance of learning Hindi and why it is the national language of our country, India.
Have a healthy discussion about how your kids will learn a new language and along with that, they would be able to get marks in their exam too. It is your duty to spark their interest to learn something new. Don't start with studying just after your discussion section.
Instead, try to explain to your kids more about events like Hindi Diwas. After your child is fully ready to devote their time to learning and practicing Hindi, make them a schedule to follow.
Schedule
Your schedule must include a regular habit of your child learning the Hindi language. Some students might have been familiar with this language not just because they speak it every day at their home. But also, they could have studied it in their pre-schooling days. If your kid is one of them, ask them questions to test their knowledge about how much they still remember and which concept we need more consideration. For instance, you can also take a little test to make sure your kid remembers the right concepts.
Make your kids' basics strong by making them read NCERT Class 1 Book Hindi. Their NCERT has many interesting poems and stories along with fun and informative worksheets to help your child understand better. Sit by your kid and read or let them read line by line from their NCERT.
Don't try to jump on the writing part really quick. Give your kid time to start taking interest in this subject. After making them read the whole chapter or poem, make them recite an oral summary for the same. Ask them questions about it as this will make you test their learning capability.
Ask din if they are not comfortable with writing Hindi. NCERT Books are provided in an easy and simple way. You can make them start simply from that worksheet or make a separate register to make them write.
Trace, Practice, and Repeat
There will be sample alphabets of the Hindi language already printed in the worksheet of NCERT. Make your kid trace those printed sample letters at least twice and afterward, make them write the particular letter on their own. If you still don't get it, hold their hand and make them right. Make them pay attention to your hand movements.
After drawing a letter, make them practice by drawing the particular letter again and again. When you think that now your kid is confident to write this letter without any guidance, make them open the chapter they have read initially. Help them find the letter they have written in that chapter. They will treat this activity as a game or competition and this will help them take more interest while learning. Similarly, repeat this whole process with every letter.
Don't let them lose interest!
It is very important to keep the interest of your child in a certain activity alive for a long time. In order to do so, don't let them get distracted while studying. Give them a noise-free and study-friendly space. Don't let other activities hinder the flow of learning. Give them rewards after they learn a letter from the Hindi language. Make them follow your schedule daily.
Make them know the importance of the quote "Consistency is the key". Get them on with regular practices and make them learn new words and revise the previous ones every day. Don't forget to test their knowledge by taking regular tests. Also, there are questions on the back of every chapter in their NCERT textbook, after making them read the whole chapter, ask them to solve these questions.
Only you can help your child focus on learning and practicing Hindi. If you don't let yourself get distracted, your child will practice the same. Let your child drive you through the task of understanding. Try to be in their shoes while explaining them. Don't just explain everything to them continuously. Listen to your kid, understand them and make them understand eventually.
Indulge in daily lives
Make your kid watch kid-friendly TV programs which use the Hindi language and promote education. You can see many videos nowadays on the internet to help kids learn what they are not able to understand from you. Use technology wisely for your kids. If you don't converse with your kid in the Hindi language, start as soon as possible. This will encourage your kid to be friendly with this subject.
Make them understand their own. Let them make mistakes and attempt to correct them on their own. Be always there whenever your kid reaches out for help. Make a friendly environment and keep them healthy. Meditate and do yoga asanas along with your kid teaching the names. After your yoga session, make them write the names of yoga asanas names in the Hindi language. Tell them that it's ok if they can't do it in the first attempt and practicing more and more will make it better.
The writing part will take more time. But, you have to be very patient with your kid if you want them to take studying in an interesting way. Act like you are studying along with them. Make them sense the competition and make learning more simple and amazing for your kid.