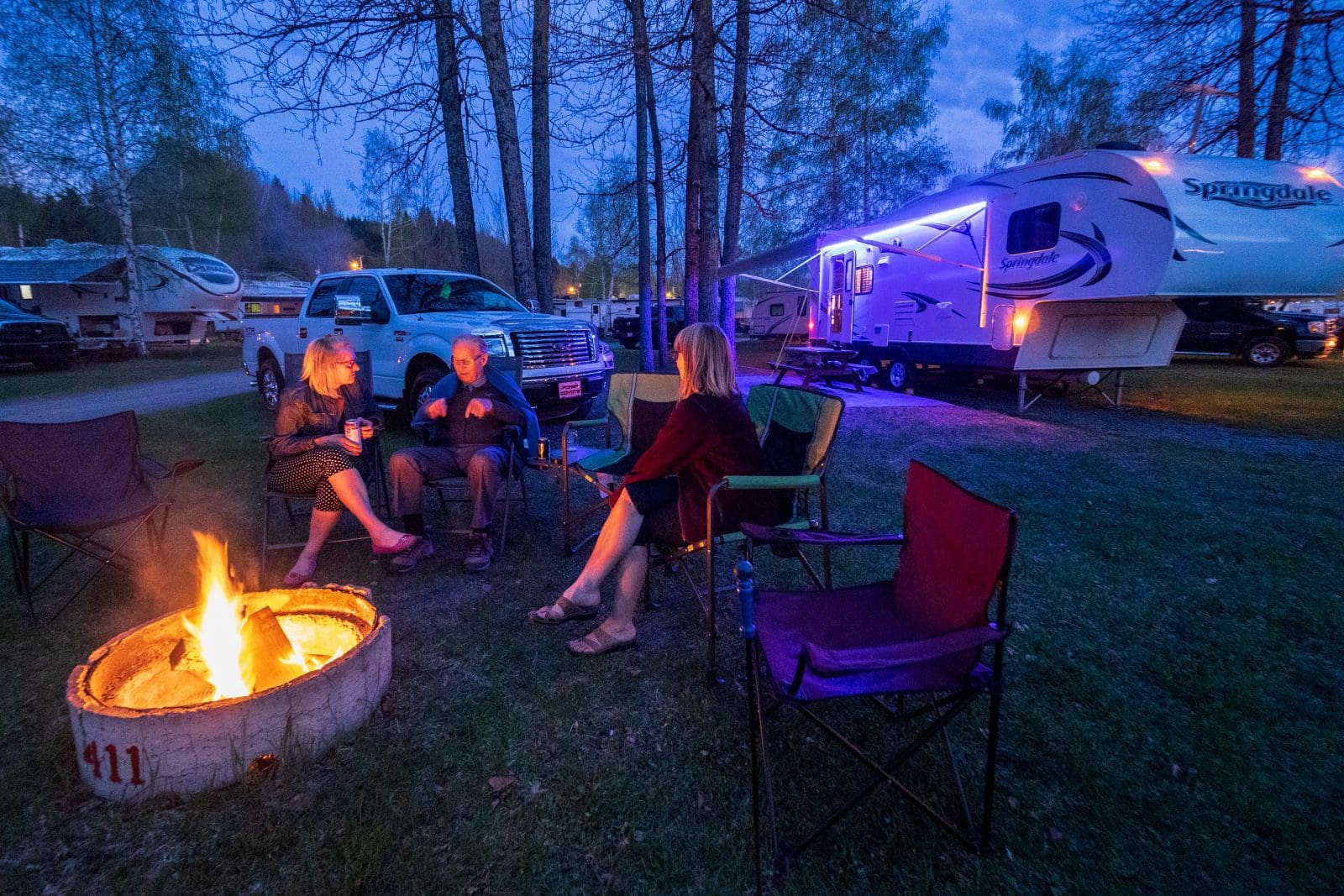 Camping in an RV is appealing for both solo and group travelers. The fun it brings makes your vacation memorable. However, if you are camping for the first time, doubts may cloud your mind. If your idea of a great RV camping trip requires spending vast amounts of money, you need to do your research because there are ways you can make your camping exciting even when on a budget.
The common misconception about RV trips is that they are relatively expensive if you were to factor in the costs of gasoline and other expenses. However, if you plan ahead and choose the best time of year, you will be able to cut the cost associated with going on an RV adventure. These tips will help you reduce the costs without cutting corners:
Camp close to home
The best thing about an RV adventure is that it allows you to go to places far away from home. There are lots of camping options that can satisfy your thirst for adventure. However, if you are cutting down on costs, you might want to consider staying close to home. Keep in mind that the more time you spend on the road, the more gasoline your vehicle will consume. While you still have a tight budget, consider campgrounds nearby. The costs of motorhome maintenance, gas, and other incidentals can hurt your budget. Be sure to spend more time at your destination and save up for your next trip.
Avoid traveling during the summer months
As much as you like to go on a camping trip during summer months, this is the season where the RV camping related expenses can get expensive. The campgrounds, lodging, and other costs related to your trip can ruin your budget. Choose offseason deal, so you do not have to stretch your budget. Campgrounds expect their parks to be fully booked all year round, so visit https://99camping.com/ for reasons why booking in advance is a good idea. While your RV trip may be a bit low key if you choose less traveled weekends or months, you can still be sure that everyone will have a blast.
Save on gas
You need to make sure that you keep an eye on the fuel prices to prevent them from eating up all the money on your budget. A rewards credit card can go a long way if you are going to use it at larger gas station chains. Aside from rewarding you with tons of points, you will also be charged less, especially if you are considering taking a longer trip. You should also consider shopping for the best deals. Fill up without waiting for your vehicle to be below "E." You might run out of gas while on the road. This can be a bad idea, especially if you are in a remote location where gas prices tend to inflate.
Search for deals and book early
When you plan ahead, you will be able to gain access to all the best deals. It will also give you some options in shaping your travels based on the deals you find. Whether you book online or call around to your chosen destination, you can be sure that you will be able to discover some great discounts. You will even have the option to bundle bargains depending on your preference. If you decide to hit the road without making ample plans or preparations, you will spend more than you think and may not get the trip you desire.
Pack travel essentials
Bring all the essentials on your trip. Bring the items you need to your destination, so you do not end up being taken advantage of. Some campground stores and local markets rely on tourists that they inflate prices in exchange for convenience. Pack as much as you can so you do not have to buy expensive items from the campsites. Travel essentials like water, wood, sunscreen, and snacks should be included in your checklist to avoid forgetting them. If you have enough food, you are less likely to spend your trip eating in expensive restaurants.
Use travel memberships
Another way that you can save on your RV trip is by taking full advantage of organizational discounts. You can apply them before you hit the road. Travel programs, auto clubs, and other RV-related groups can provide you a list of discounts. Whether you are a frequent traveler, RV owner, camper, or driver, these discounts can help you in more ways than one. If you have not joined a club yet, consider joining so you can save money. You just need to make sure that the savings you will get make up for the membership fee you have to pay.  Talk to a Dallas RV dealer for more money-saving tips.