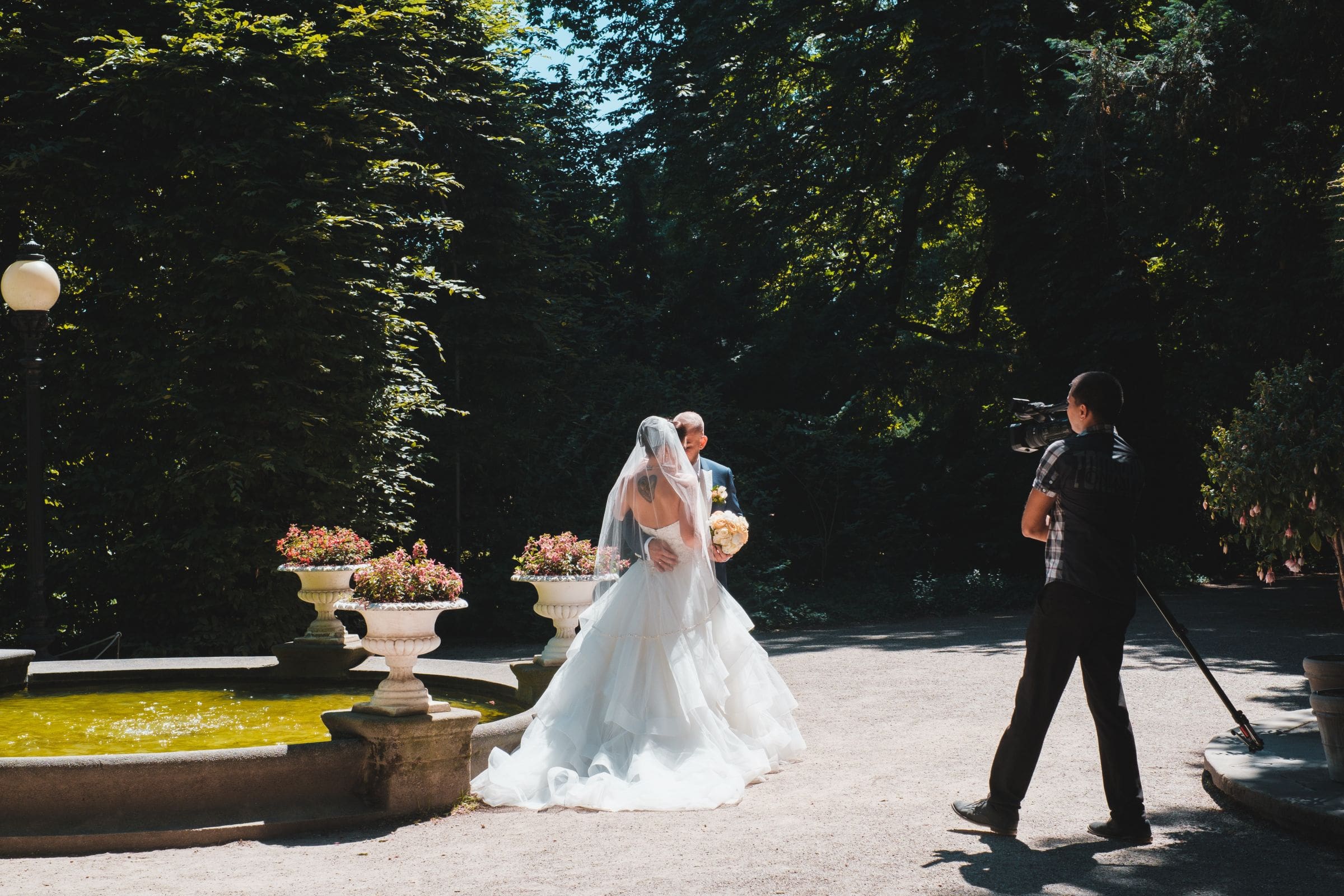 Modern weddings are slowly breaking all the old traditions. One of the most exciting new trends is the wedding invitation video. Earlier, people used to send beautiful invitations on deluxe stationery by post. Nowadays, many couples prefer to complement their stenciled invites with a beautifully made invitation video. Here's a closer look at this delightful new trend.
Why Should You Make an Invitation Video?
Post invites are elegant and classy, but the postal system is imperfect. There are delays and errors on the part of the postal service, which can cause problems with your guests. If you want something more personal than an email, then a wedding invite video is the best idea. Apart from an innovative invitation, your guests will also have a keepsake to remember the happy event by.
How to Make an Invitation Online
If you're willing to splurge a little, you can use paid video editing tools or a videographer to create the invitation. However, if you plan a DIY wedding, you can use a free online invitation maker tool. Here are the easy steps that you need to navigate to create your own –
Select Photos and Clips of You and Your Intended
A great way to start the video is by including a couple of video clips of you and your spouse-to-be. Go through the galleries on your phones and computers and create a shortlist of your favorite pictures and videos. It's a great idea to include a video of the proposal. You can also include photographs taken from all your relationship milestones.
Make Use of Stock Photos
While using the video invitation maker, you should also include some stock photos that reflect the theme of your event. For example, when creating a wedding invite, include professionally taken stock photos that reflect the nuptial theme. You can also browse through Pinterest to get inspiration images.
Make Use of Text Liberally
A wedding invitation usually has many details, such as dates, venues, guest info, etc. Use text in your invitation video to include all the details correctly. However, it would be best if you remembered to include all of the details in the post caption, email body, etc., so that people do not miss it by mistake. Additionally, ensure that the font you've chosen goes with the theme. There are thousands of gorgeous fonts on online platforms available for downloading.
Create a Cute Ending
Creating a cute ending is a great way to end the invitation video. You can do this by including emojis, animations of the couple, or goofy couple clips. This is something that will put a smile on your guests' faces, and they will treasure it forever.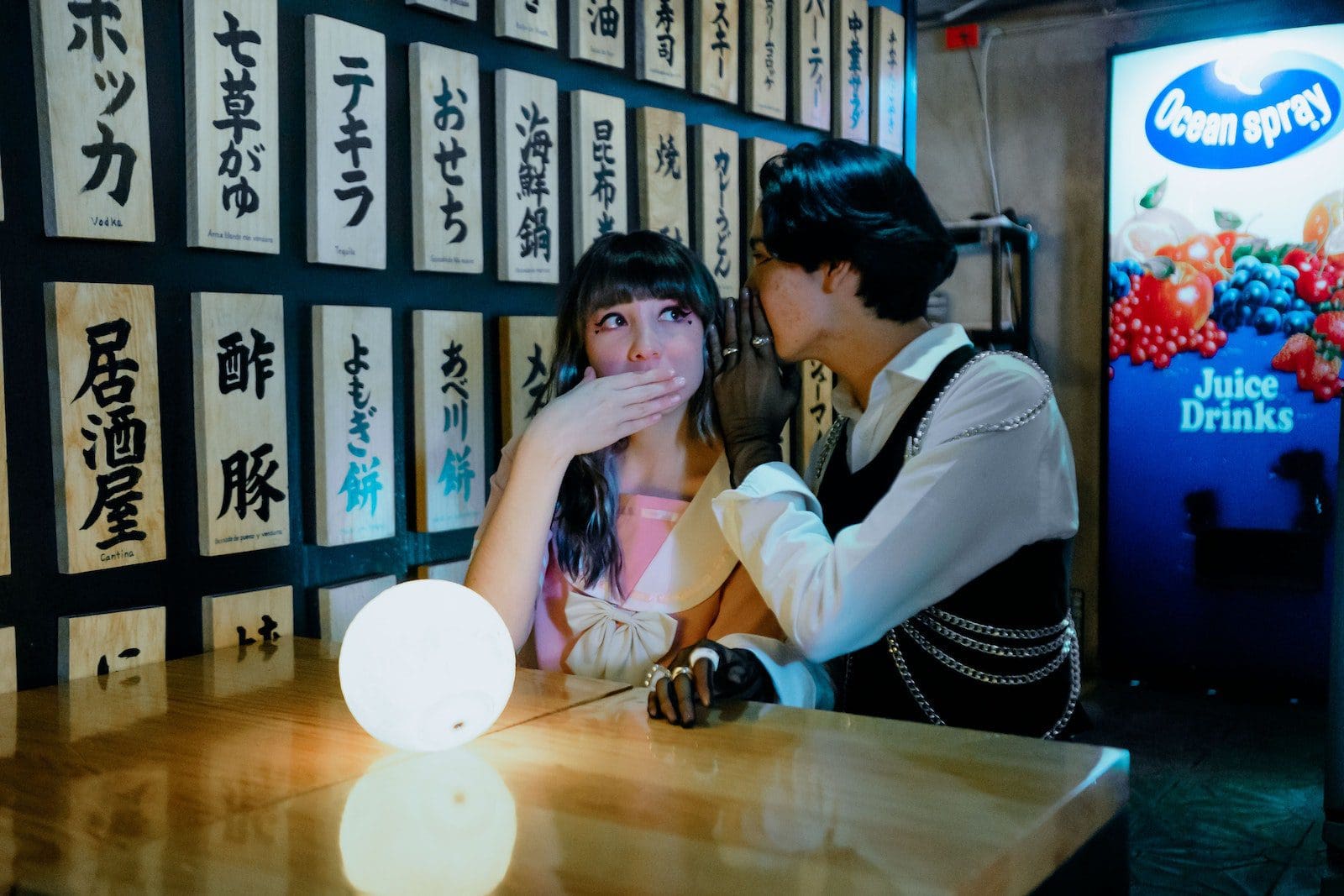 Remember to Take Advice from Close Friends and Loved Ones
Remember to show the draft video to your close friends and family for their feedback. If they have any candid opinions to share, then you should take them. Send the video invites out only when you are thrilled with the end result.
Choose a Compatible Format
Lastly, you should choose a video format that is compatible with all devices. For example, video formats like MP4 and MKV are small and compatible with phones, computers, etc. The video should also be compressed enough to be uploaded to social media sites and email.
Some Wedding Invitation Video Ideas
If you are stuck for inspiration, here are some fun wedding video invite ideas you can use. These will stand out to your guests and inform them about the big day's details.
Save-the-Date Video
If you're not totally sold about the invitation video, then a save-the-date video is a fantastic compromise. You can still add photos, videos, etc., about you and your intended while fulfilling a practical end. Remember to add pretty text and music to inform your guests about the date of your upcoming nuptials.
Stop Motion Animation Video
Stop motion animation is one of the cutest and most inventive ways to create a wedding invite video. Work with artists to create two dolls of you and your intended, and then use stop motion animation to create a wedding invite video. This process is a little time-consuming, but the result is adorable and memorable. YouTube has tons of guide videos that can help you.
Cultural Invitation Video
There is no reason why you cannot have a modern wedding without imbibing some of the cultural and traditional elements. If your culture goes all-out for weddings, you can include some pomp and splendor into your wedding invite video! For example, an Indian wedding can consist of videos of mehndi or sangeet. You can film the ritual of san-san-kudo if you have a Japanese wedding. Add a splash of your cultural traditions and practices to create a unique video that your friends and family will enjoy.
Proposal and Engagement Videos
You can also enhance the wedding invitation video by posting clips and images of your engagement. If your proposal was filmed, then you should include that as well. Alternatively, you can also tell the story of how you met, started dating, and got engaged. Finally, you can add details about personal relationship milestones in the video.
Wedding Invitation Video Themes for You
While you look up how to make an invitation online, you can choose some themes for the video. The video theme will complement the overall theme of your wedding and will inform your guests about the same. Here are some wedding ideas and themes –
Eco-Friendly: These days, eco-friendly weddings are very trendy. Video invites are a very eco-friendly option since you don't have to invest in paper. It is the best way to inform your guests without worrying about the day's environmental fallout.
Dark Academia: Dark academia is a trendy theme associated with education, arts, classical architecture, etc. If you and your intended are passionate about those things, a dark academia aesthetic is perfect for your wedding invite video.
Dark and Romantic: A touch of mystery will make your wedding day alluring for both you and your guests. This theme will involve colors like scarlet, maroon, and dark greens. You can also spice up the theme by adding candles, chandeliers, etc.
Floral: A floral theme is a tried-and-tested theme that almost every storybook wedding will have. It is also straightforward to implement while making an invitation video. Choose a flower representing you and your betrothed and plan the video around it.
Elegant and Sunny: The intermingling of casual elegance and rustic themes is an excellent idea for a wedding idea. Brainstorm with your spouse-to-be and come up with motifs that can help you create an invitation video that's elegant and sunny.
Some Final Words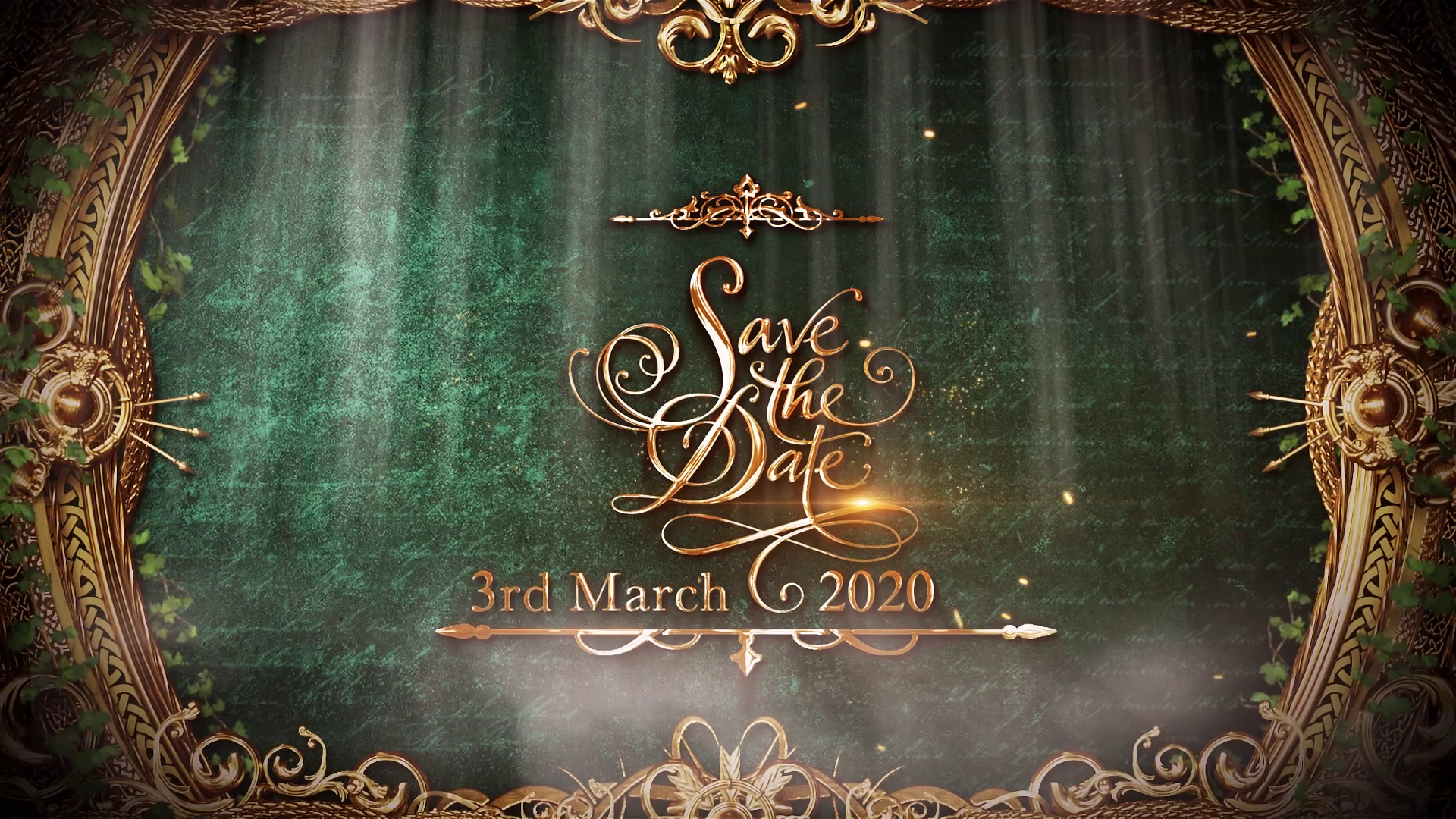 This article has been a comprehensive guide that will help you create a wedding invitation video for your upcoming big day. With the help of these tips, you can create a video that is on-theme and memorable. It is the perfect way to invite your loved ones to the day without spending much on expensive stationery.