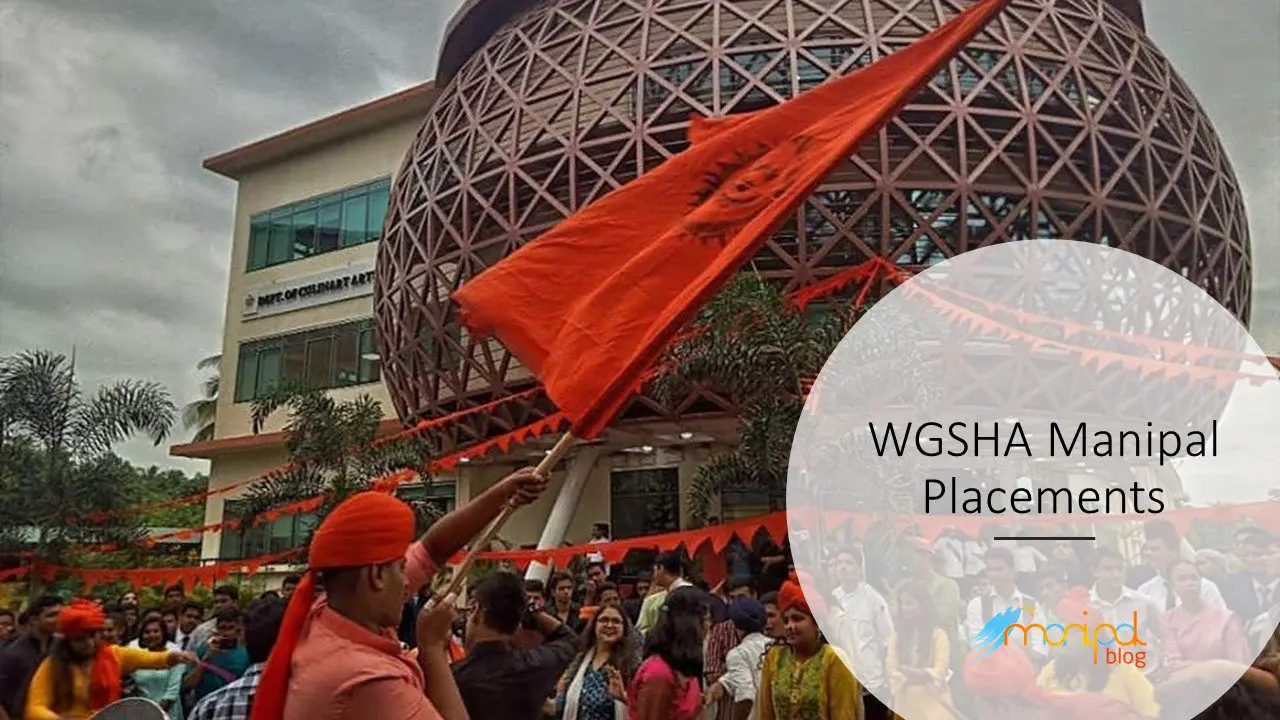 The Welcomgroup Graduate School Of Hotel Administration, better known as WGSHA Manipal, is one of the reputed institutes which provides education in Hotel Management. This university offers vast choices in the field of hotel Management and grooms the students accordingly so that they can perform well in the industry of hospitality. The placements in the university come from a variety of companies, on an average sixty companies per year, which also covers foreign companies, thus giving the students a chance to showcase their skills and grab the opportunity.
Why should you take a hotel management course?
Hotel management does not only include chefs, hotel managers, and recipients but also air hostess, cabin crew, event managers, and many more titles, for which you will be trained and then accordingly get the desired position. There is much reason as to why you should take up a hotel management course rather than staying in the same general field.
Diversity:
You get to view diversity in the field of hotel management. In the early stages of the course, you will get to acknowledge various cultures of different countries and places, which gives you a larger view. Through this course, you will have the benefit of knowing the different kinds of food, cultures, festivals, and many more. If you take up an air hostess or cabin crew course, you even get to travel the world. Imagine getting paid for traveling, well who doesn't want that? You get to see the world, meet various people, know the country, and you are even getting paid for it.
Creativity:
There are few industries where you can use your creative skills, and hotel management is one such course. Whether you are a chef or an event manager, you can always use your artistic skills in designing the dish to make it attractive or designing the hall to suit the theme of the event. This is a field where you can get creative, and there is always space for inventing new things. Here, every mistake is considered as a new invention, and every opportunity is a chance to show your creative side.
Job satisfaction:
Hotel Management is one of the fastest-growing industries, and companies are searching for potential hoteliers to give their customers the best services. In this industry, you get the opportunity to work for people, live your dream and travel the world. Here, you are assured that the job will give you satisfaction. With no deadlines, no presentations and no 10-12 hours of a daily job, you get time for yourself, which every person needs.
Why should you choose WGSHA Manipal?
WGSHA is one of the most known universities designed for students who want to take the hotel management course. The university offers you a range of choices that you can opt for. Moreover, you even get the opportunity to intern at some of the reputed hotels and companies during the course time. This university also gives chances to the students to organize festivals, events, and other things, so that they can learn and enjoy at the same time.
WGSHA Manipal grades the students based on their professional development and event management skills, and it follows the contemporary style of teaching, which includes fun learning and activities to engage the students in activities where they can enjoy as well as learn.
Not only that, the university even brings around 60-70 companies every year from various places, including companies based on western countries, so that the students can get the opportunity to have a job, which includes their passion and hobbies. If you are looking for a hotel management institute with quality learning, opportunities, and right placements, then WGSHA Manipal is your call.