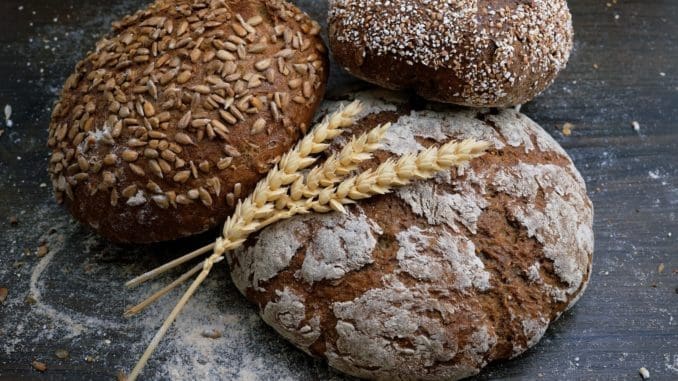 Gluten has become one of the world's most researched and controversial parts of our diets. We take you through the facts about Gluten and how to improve your diet to avoid it.
What is Gluten?
Gluten is a complex protein made up of Glutenin and Gliadin when combined with water, it is what gives dough it's stickiness and the ability to rise. Gluten is found in Wheat, Barley, and Rye. Therefore, all wheat-based products will contain Gluten. It is also used in food processing and sauce making.
As you will, I'm sure have gathered by now, we come across Gluten in varying amounts through a lot of food we eat daily. All bread unless specifically gluten-free, all pasta, pizza, ready meals, and even things like burgers and sausages contain Gluten.
What's the problem with Gluten?
There are a multitude of harmful effects that Gluten has on the body. The most widely documented effect of Gluten is a disease called Celiac disease which is an autoimmune disease causing the body's immune system to attack the small intestine. In the long term, this can stop the absorption of critical nutrients and, in the most extreme cases, result in death.
Although celiac is the most well-known and extreme effect of Gluten, there are many others; these are primarily due to the fact that we don't break gluten down very well in the intestines, therefore small particles can pass through the intestinal wall and trigger immune reactions throughout the body, these reactions can damage organs, the brain and nerve pathways.
What disorders have been linked to Gluten?
Epilepsy
Psychiatric disorders
Depression and mood disorders
Mouth ulcers
Tooth enamel defects
Acid reflux
Liver disease
Irritable bowel syndrome
Type 1 diabetes
Infertility
Anaemia
Osteopenia
Osteoporosis
Growing pains
Dermatitis
Eczema
Alopecia
Unfortunately, although that is a huge list, it does not cover everything, just the more well-known conditions.
Even more unfortunate: as the consumption of Gluten in the diet increases, the prevalence of these conditions will only increase, causing pain, unhappiness, and a large drain on the healthcare system!


There is, however, an easy fix, and it is very simple…  AVOID GLUTEN CONTAINING PRODUCTS!
Avoiding Gluten…
Don't eat junk food, don't eat ready-prepared microwave meals, don't eat bread (yes, even wholegrain), and don't eat pasta.
Sound difficult? It doesn't have to be; at first, it may be a bit hard adjusting but as long as you bear in mind what you CAN eat you will be fine; the following is a list of "good food".
Lean cuts of meat (not processed)
Any vegetables
Any fruit
Rice (preferably wholegrain)
Legumes (beans, nuts, etc)
Unfortunately, trace amounts of Gluten can find their way into most things due to cross-contamination in packing plants, etc., but unless you are a serious celiac patient, you shouldn't suffer too much from this, although it is not ideal.
If you wish to find out more about gluten or wheat, I strongly recommend both "Wheat Belly" by  William Davis and "The Gluten Syndrome: "Is Wheat Doing You Harm" by Rodney Ford. I have used information from both of these books in this entry.