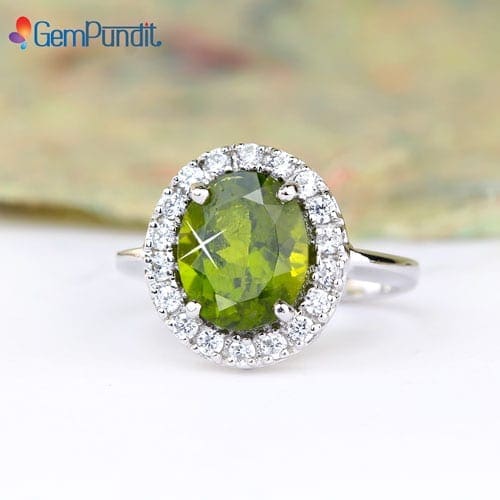 Jewellery is an emotional purchase that involves one's feelings and sentimental values. Buying jewelry offers a way to express individuality and reflects person's unique style statement. Wearing a jewelry that catches eye and tickles the imagination is always good to go. It lends a positive impression and fills the heart with confidence.
Since years, gemstone jewelry is enduringly popular for its amazing hues and hypnotic gloss. Designed using natural precious or semi-precious gemstones, these timeless handcrafted jewelry pieces have beautifully filled the space between exorbitantly priced diamonds and cheap imitation jewelry. From the runway to the real way, gemstone jewelry has now achieved a global reputation for the beauty of colour and shine that everyone is so in love with.
Allure of Precious & Semi Precious Gemstones
Earlier, natural gemstones were coveted as astrological commodity worn to gain metaphysical benefits. But with its compelling beauty and shine, gemstones have aced the jewelry industry as well. The precious crystal jewelry containing rubies, emeralds or sapphires provide an opportunity to stand out in this diamond obsessed world.
The extended range of semi-precious gemstones including garnet, amethyst, aquamarine, peridot, opal, tourmaline, topaz, citrine, turquoise, zircon and tanzanite bring countless choices. Navratna and Pearl are undoubtedly the most elegant and versatile option.
Classic and Trendy Designs
Although, natural colored gemstones are ever-charming in diverse setting but finding the best for the right piece of jewellery is an important step. These colourful gemstones can be easily customised in any ring, pendant and bracelet design to create a unique masterpiece. Have a look!
Peridot Halo Ring
Citrine Gold Ring
Black Onyx Silver Men's Ring
Silver Pearl Ring
Blue Sapphire Studded Pearl Ring for Men
Opal Silver Ring
Amethyst Silver Bracelet
Ruby Silver Filigree Pendant
Navratna Gold Pendant
Budget No Bar
Nowadays, wearing gemstone is an affordable way to shine. The multitude of semi-precious gemstones offer great relaxation to people with a budget. Precious stones like rubies, emeralds and sapphires are rare and come with a cost. Undoubtedly, they are the undisputed winners over semi-precious gemstone. But for those with an eye for beauty, choices are no less even if the budget is low. From brilliant blues of turquoise and lapis lazuli to the fiery hues of citrine, garnet and topaz, numerous options are available for making the jewelry affordable.
Ease of Purchase with Assured Quality
Purchasing jewelry is a matter of joy when accompanied with endless choices and quality assurance. GemPundit is one of the most trusted online brands dealing in natural loose gemstones and colored gemstone jewelry. The meticulous jewelry design collection, unmatchable craftsmanship and authentic lab certificates collectively ensure a delightful online shopping experience.
So, if you are also willing to add a colourful natural gemstone jewelry piece in your collection, gemstone jewelry at GemPundit truly deserves a glance.
Happy Shopping!