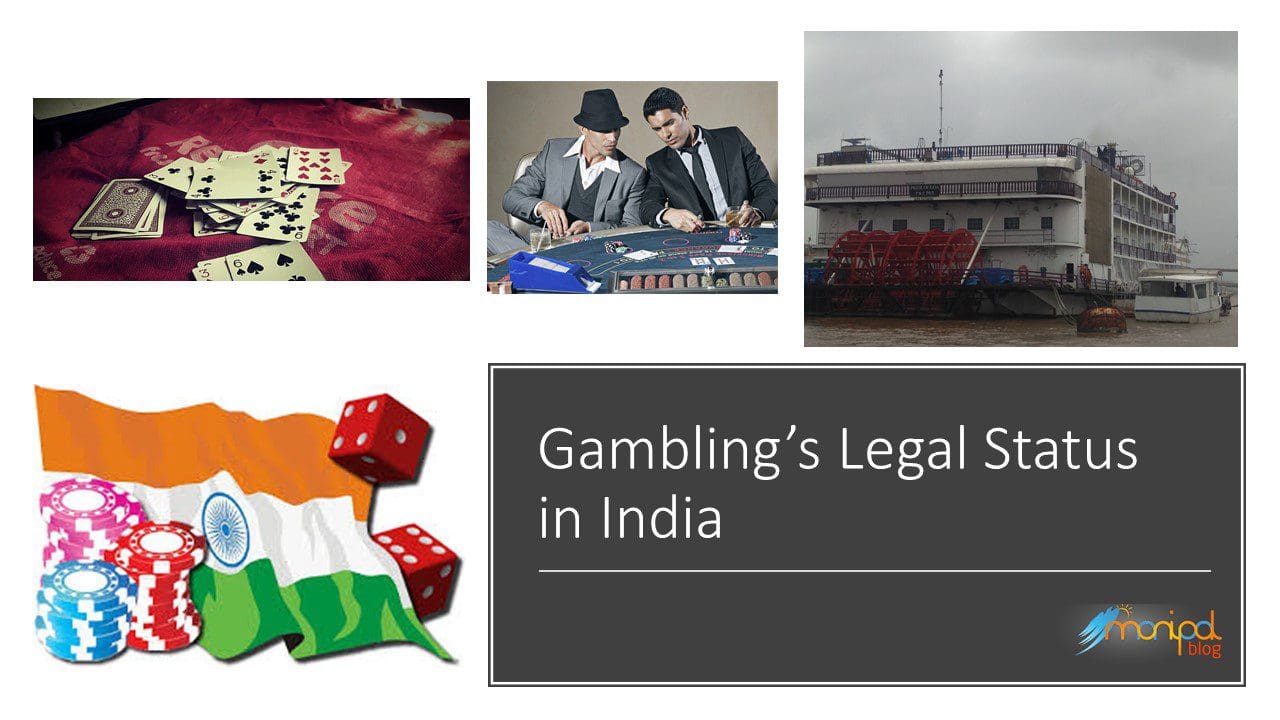 The gambling industry is one of the biggest profit makers in the world. According to the statistics, the total annual revenue made by casinos is $500 billion, and that number is set to increase massively in the next few years.
In the last few years, we witnessed a spike in online gambling's popularity. They created a new platform where people can enjoy the best casino games from the comfort of their homes. Online casinos have massive revenues annually and experts believe that by 2022 their annual global revenue will exceed $100 billion.
India is one of the most sought ought markets in the world when it comes to gambling. Since the country is connected to this industry so much, we decided to give you a small insight into its legal status and try to explain some of the details.
Land-Based Gambling
Gambling's legality is a very complicated topic in India. The law prohibits these activities in all states, except three – Goa, Daman, and Sikkim. The law that regulates these activities is the Public Gambling Act of 1867. The biggest reason why gambling was deemed illegal for so long in India is that it often led to illegal profiting, corruption, and money laundering.
This has changed in the last decade, which is why the government allows these activities in the three aforementioned states. As of 2020, 2 casinos are operating in Sikkim (Casino Sikkim and Casino Mahjong) and another 10 in Goa. The Deltin Daman Casino is the only operating casino in Daman.
The gambling activity in these three states is regulated by the Goa, Daman, and Diu Public Gambling Act which states that casinos can only be set in 5-star hotels or offshore vessels if the government allowed them.
Online Gambling at Sites Like Cashmio
Online gambling on the other side, falls under the law's grey area. Online casinos that are based in India are not allowed to operate, but fortunately offshore sites like Genesis are allowed to offer their services to people in India. Like we said earlier, online casinos hold many advantages over the land-based casinos, which is why more and more people favour them. Most importantly, everyone can enjoy their favourite slot or poker game from the comfort of their home.
Online casinos keep the player's identity secret, which is also a big advantage. Many of their games have great rewards, with some progressive jackpots offering millions of dollars in prizes. If you haven't tried the online casino games, here's a beginner's guide for this gambling type.
Do Indian People Like to Gamble?
The answer is yes, Indian people love to gamble. This is the reason why the Indian market is so popular in this industry, especially with online casinos. People from India love to play slots, poker, and bet on cricket, football, and kabaddi. Almost every person in India participates in these activities at least once a year. Most of that activity comes from online gambling in the last few years because not everyone is willing to travel hundreds of kilometres to one of the three states.