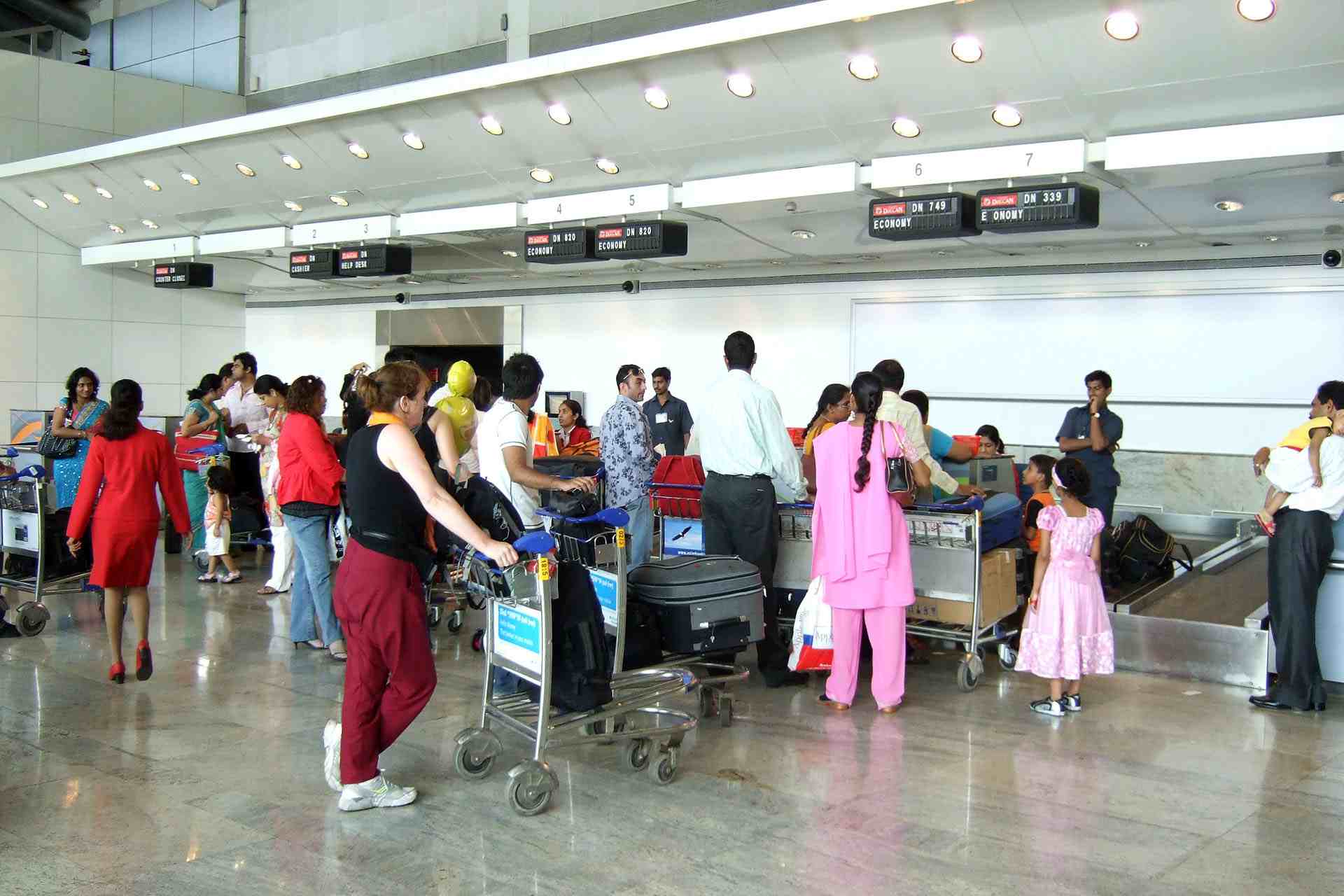 Airline flights are completely underrated. It is one of the most satisfying experiences that you can ever have in your life. Right from being sensually patted down by strangers looking for things that you do not have to waiting for 73 hours for your luggage to arrive after a 38 hour flight.
Unfortunately in today's world, the first step towards doing anything fun, is to book a airline ticket. The price of tickets, specially when travelling with family, can easily fund education for a whole village for a millennium. But you decide to keep the villagers illiterate and book the tickets.
Then with the whole family in tow you reach the airport, stand in line (the first line in the whole fun event which is going to take place) to get checked-in. Due to your stupidity and trying to save money, you do not pre-book your seat. And now the four of you get assigned middle seats for the 38 hour flight. Your very small kid now has to sit in between total strangers (which might be a blessing for you) but then you soon realize, it is not, as feeding him by leaning over strangers is no fun. You fight with the check-in person who so easily ignores you that it surprises you. Then you ask him what has he studied and he proudly claims that he has post graduate degree in ignoring. It is not becoming an essential degree for anyone who deals with people.
You somehow get onto the flight. Again due to your stupidity, you forgot to order vegetarian food. Ofcourse, by the time the food service reaches you, they have run out of vegetarian food. The whole family is shouting at you. The strangers with our kid are shouting at the family. The air hostess is shouting at the strangers to stay calm. The pilot starts shouting at the air hostess to stay calm. The air traffic controller orders the pilot land the plane immediately and instead of flight landing at Bora Bora, you have landed at Begumpet airport, after taking off from Shamshabad.
Any how you get to Bora Bora after again getting into a line for check-in. You get out of the aircraft and get to the conveyor belt. You wait in line for your luggage to come. Only one suitcase out of 34 that were checked in comes. That too with a broken wheel. That too the one with children's toys. The whole family starts shouting at you. You start shouting at the luggage person. The luggage person starts shouting at the airline personnel. The airline people shout at the airport authority. The airport authority shouts at the airline minister. The minister shouts at the president. And the president announces a bandh – Bora Bora bandh – a bandh till luggage problem is solved. And you with your family sit in the airport. After a 3 hour wait, the plane takes you back to Begumpet, where you find your other 33 suitcases. You pack yourself back into your taxi and come back home.
You wake up from the nightmare that i was having while waiting for my flight home and declare, that from now on, fun will not depend on airlines. There has to be a better way of having fun.
About the Author: Ashwini Mathur is a resident of Hyderabad. In the past he has worked at GSK Pharmaceuticals as a Senior General Manager and at Novartis after that. He has a Master's degree in Mathematics from IIT Delhi, a PhD in bio-statistics from University and College Berkeley, California and an executive MBA from IIM Bangalore.