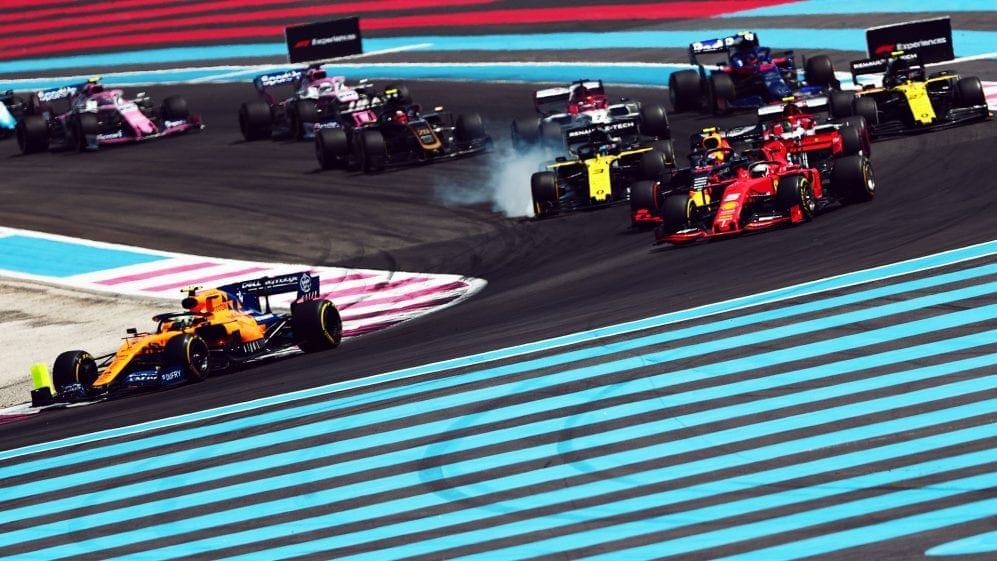 A closely fought battle at the Emirates Grand Prix De France 2021, between the championship contenders, Verstappen and Hamilton, sees victory slip out of Hamilton's hands in the penultimate lap of the race as Verstappen soars past his rival for Red Bull's third consecutive win this season.
Brilliant planning sees Red Bull through to victory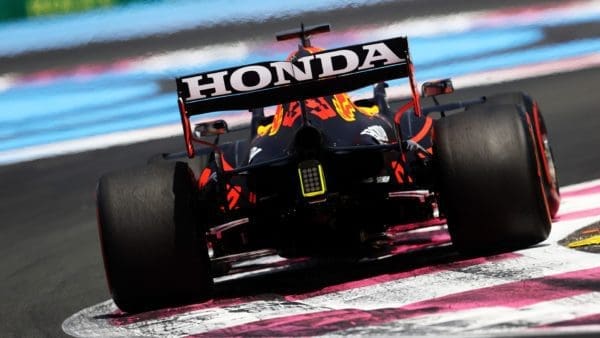 A double pit stop strategy led to a stunning finish from Verstappen, as tire degradation due to increased tire pressure changed a one pit stop race to an unpredictable two-stop strategy for his car, as Red Bull's risky maneuver paid off big time in securing two podium points this weekend.
Not adapting to the strategy saw both Bottas and Hamilton lose out precious seconds to both the Red Bulls each lap eventually, making it a better chance for Red Bull to win Constructors Championship this year.
Ricciardo stuns the midfield battle at the Emirates Grand Prix De France 2021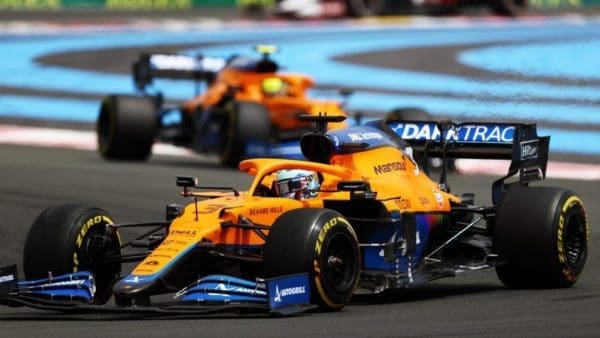 A 10th placed Ricciardo fell below in position, but with stunning passes through Vettel and Gasly, he sealed himself a sixth-place finish at the Emirates Grand Prix De France 2021, right behind his teammate Lando Norris.
Disappointment struck the team in red as both Ferraris finished outside the points. This pushes Mclaren to P3 in the Constructors Championship, making it, potentially yet another non-top 3 finish for the once-dominant Italian giant.
Lack of faith in Bottas from Mercedes?
After a surprising outburst from the typically quiet Finn as Verstappen passed him near the end of the race; shows how Mercedes failed to trust the judgment of Bottas when he called for a two-stop strategy. But the team kept him out racing. Degrading tires made him lose out his P2 lead and finish out of the podium due to the strategy being followed by Red Bull.
A clear difference can be seen in the behaviors of the second drivers at Red Bull and Mercedes. Whilst every race where Bottas is asked to let Hamilton pass becomes a matter of irritation for the Finn, Perez happily let his teammate pass and even cheered on the radio as Verstappen passed him to go ahead and take the race to Bottas and Hamilton.
This was met with appreciation from the team, whereas it almost feels like Mercedes does not respect Bottas, leading to his outburst this weekend.
Where do they stand now?
Red Bull leads the Constructors Championship with a comfortable lead, followed by Mercedes and Mclaren. Ferrari drops down by one this week. Williams and Haas are once again yet to score a point and the bottom end of the league looks to be set in stone. In the middle order, AlphaTauri and Aston Martin are locked in a constant battle for fifth, with just five points separating the two.
On the Driver's Standings, we see Verstappen leading the pack with Hamilton behind by twelve points. Perez runs third following back-to-back podiums with Norris right behind. Disappointingly, Bottas stands at 5 with the Ferrari drivers in tow.