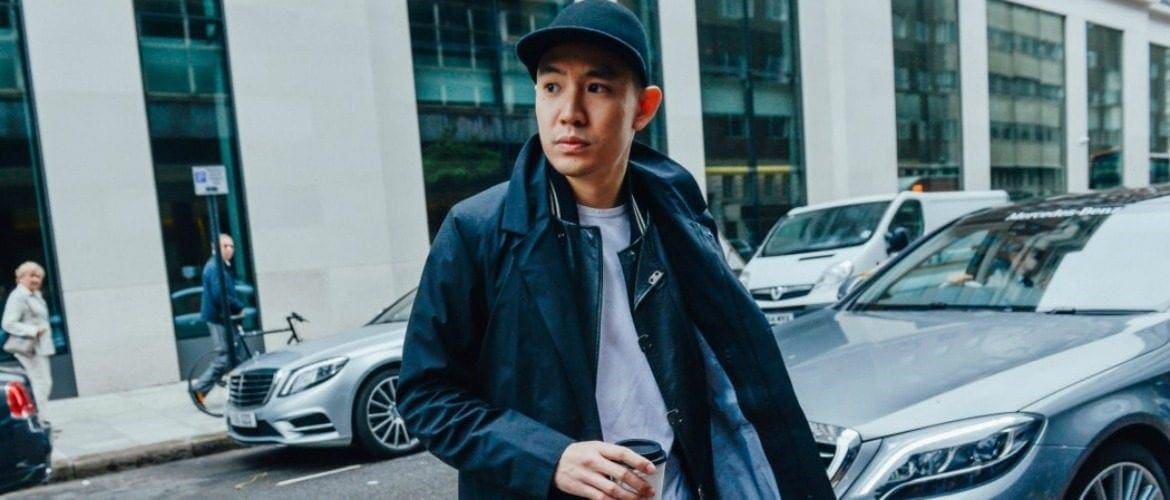 The rainy season comes with a fair share of undesired experiences. These come as a kink in the otherwise smooth going fashion world. Men have a number of accessories that they use for lifting up their fashion statement. Fashion is an essential factor in the recent times as it enables you to be confident and attractive. Fashion for men is more than just shirts and trousers. There are a number of accessories that are tagged along with the general fashion apparel by men to slay the look. These accessories range from sunglasses to belts and watches.
Monsoon and Men's Fashion Accessories

The fashion statement of the men is usually a little rusty during the monsoon season. The concept however is wrong. The clothes can be worn with all the various accessories just like any other season, even in the monsoons. Men can use a varied number of fashion accessories that they can use even in the monsoons. Having waterproof wristwatches and rain-boots are essential accessories for men during the rains.
Apart from that keeping a water-resistant cap always comes in handy to keep the head from the rainwater as it might get you sick. The cap also adds to the fashion statement. Among other various fashion accessories for men during the monsoon season are the fashionable umbrellas, a light jacket and even shades or specs with lenses that are water-repellent.
Here are the essential fashion accessories for men for the monsoons.
Rain-boots
Having proper water protective boots for the monsoon is a key accessory for men to keep the feet comfortable. Rain-boots are comfortable, keeps the water off your feet and fashionable. You can pair these boots with a rough jeans and a basic t-shirt and rock your monsoon look. The boots don't soak any water; they keep the feet dry and you comfortable.
These boots are most common in dark colors to camouflage the dirt from the streets and keeps your look fresh throughout the day. These boots make your look a lot more classy and elegant. This old-school form of fashion keeps you apart from the rest of the crowd and makes you feel confident and attractive.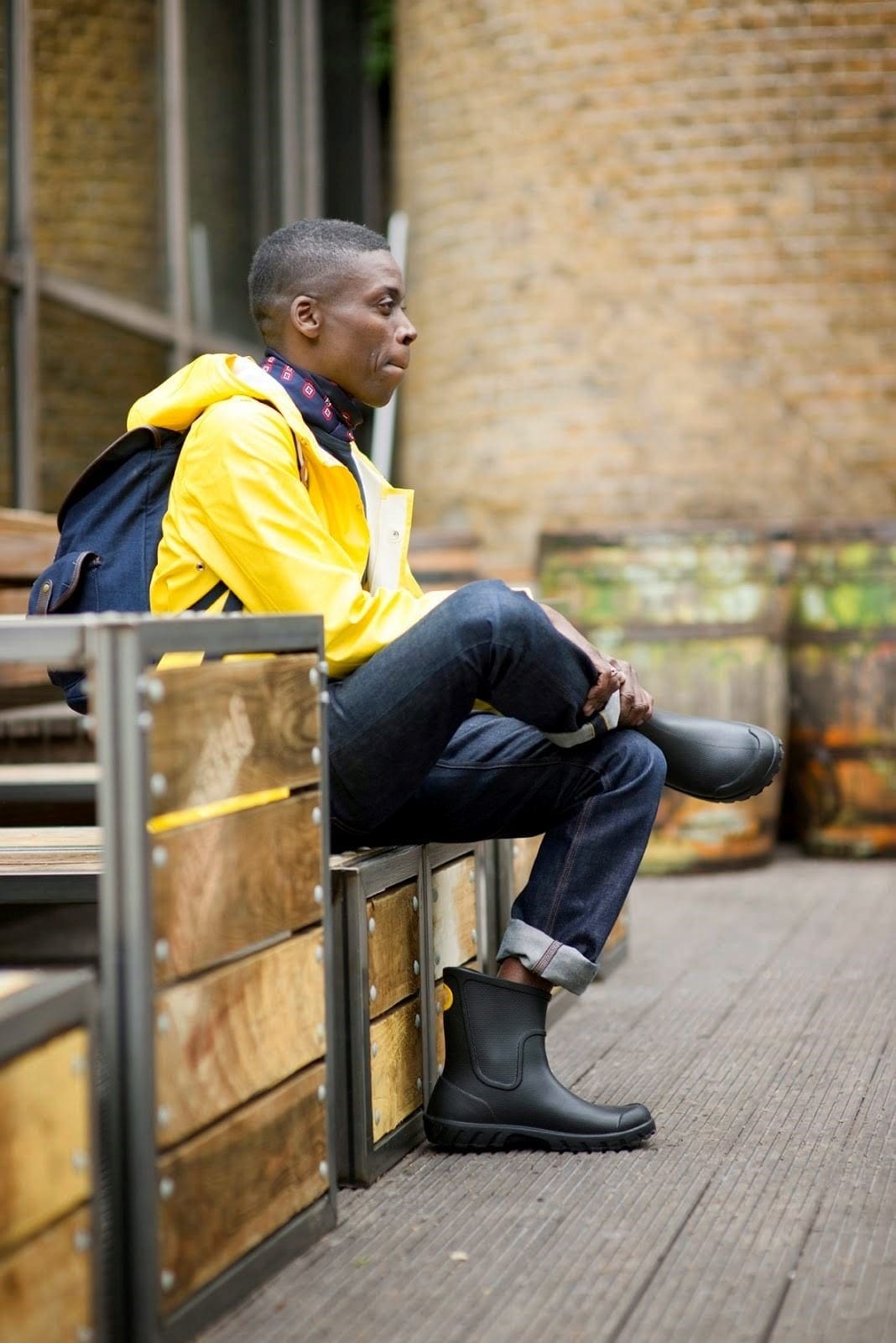 Waterproof Watches
Like any other season men's most essential fashion has always been their wristwatches. These are available in varied form and designs. The watches lift your style statement up a notch. They keep you looking on-point. These watches can't be abandoned due to the mere monsoons, and watches may stop working if exposed to the rain. Hence it is important to wear waterproof watches in the rains. It will complement your fashion apparel and stay safe even in the monsoons. The good people at Watchiwatches review some amazing waterproof watches that can go well with your fashion statement.
Waterproof watches are common today and come in different prints, designs and for varied purposes. A waterproof leather-belted chronograph is a perfect fit for formal attire, while a sports watch is compatible with a casual outfit. Visit https://www.thewatchcompany.com/ to find the best waterproof watch that will match your seasonal attire.

Light Jackets / Coats
You shouldn't let go of your over layer of clothing that makes men look super classy just because of the monsoons. Rather the chilly winds of the monsoons and the pleasant climate gives you an opportunity to bring out those light jackets that you've been waiting to put-on for some time now. Men can also wear blazer jacket from time to time in the monsoons.
Waterproof windcheaters are also a good accessory that can be paired up with any casual clothing and will also keep the water off your shoulders. These jackets or coats significantly affect your fashion statement.
Elegant Umbrellas and Raincoats
Carrying an umbrella has become a fashion statement all over again, like in the past years. The long-nosed umbrellas make men look fancy and classy even when not used and is walked along with. Having a trendy raincoat is also a smart fashion accessory option. Either of these two will make you more fashionable as well as safeguard you from the rain during the monsoon season.
There are a variety of raincoats that are trendy and fashionable available in the market today. The old-school is coming back for men's accessories. The umbrellas and raincoats are back in fashion and monsoons are the exclusive time for using them. You mustn't hesitate tagging an umbrella on your way out during the monsoon season. These raincoats look pretty much like a jacket and can be paired with jeans or any other classic form of bottom wear.
Water Repellent Specs
The wind can blow the rain over your face any moment and you sure don't want the rain water to disturb your eyes. There are many men who use specs to keep their eyes from the water particles during the rains. Even people with eye problem who use specs can use lenses that are waterproof. This prevents the water from sticking to the lenses.
Men can also use shades for the same reason and having water-repellent lenses are advisable during the monsoons. Water repellent lenses are very helpful during the monsoon. Specs can make you look elegant and can enhance your look considerably.
Caps
Monsoons are unpredictable and hence wearing a cap can be handy often during this season. In case you are out and don't have an umbrella when the rainfall starts. If you've a cap on your head you can keep your hair from getting soaked in the rain. Caps are a popular and pretty classic of an accessory for men.
These can lift up your style statement up by more than a notch. Caps are often made of synthetic or water-repellent fabric and can be handy in the rains. These fashion accessories add to the monsoon look that you have and give a bold class.

These fashion accessories are essential for men's fashion during the monsoon season. The fashion statement during the monsoon season for men can be significantly lifted through these very articles. Men have some essential accessories that enhance their fashion statement and help them stay trendy and look elegant even during the gloomy monsoons.