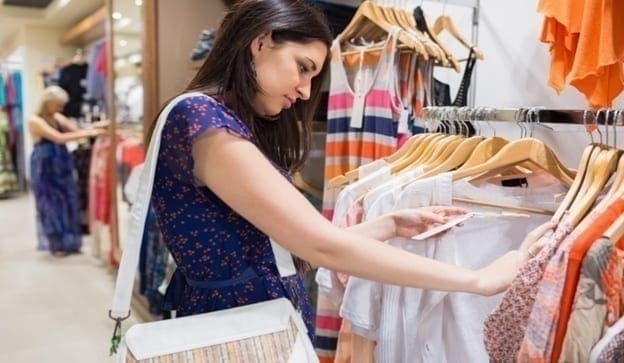 Kurtis is the hottest selling Indian attire among the fashion conscious Indian women. Unarguably, Kurtis has made their way to the changing eras. It has occupied a special place in every woman's wardrobes. In this context, it is important to note that not only the eastern world, the western part of the world and its women also have the particular affection for Kurtis. It is one of those Indian outfits that can readily add smartness and can alleviate the mood of a woman. It is also important to note that various types of Kurtis add a classy look. On the other hand, Kurtis is slowly replacing the traditional ethnic dress known as salwar kameez. Kurti is that kind of an Indian outfit which exhibits traits of being westernized and traditional. Interestingly, Kurti is all chic whether you wear it to party, office or attend a social occasion.
It is a dress that is becoming popular worldwide
It is an astonishing aspect to note that loads of designer Kurtis have invaded the marketplace. This depicts that the demand of them is on an increasing spree among the likes of modern women. It is worth noting that Indian culture is conservative and liberal at the same time and Kurti as an outfit can fit in both the aspects. Interestingly, a lot of Indian offices have made Kurti as a standard dress code for their female workers. This also highlights the fact that Kurti is a viable choice in the world of office wear too. On the other side, it is a favorite dress among all age group of women. Even a middle-aged woman can sport a Kurti with a little amount of assurance of a teenager.
It is no doubt that Kurtis are comfortable as well as fashionable
It is an interesting fact to mention that all the designers have kept one word in their mind while weaving Kurtis and it is in the form of the comfort factor. Admit it or not, Kurtis is comfortable and fashionable at the same time. These dresses are very pleased to wear and do not hug the body. This also makes them a viable option to be worn in summer. Moreover, you can execute a lot of household chores and activities while being dressed up in Kurti. This is also the reason that a majority of Indian women who commute to work on a daily basis wear them. In other words, they are the perfect travel outfits as per the Indian weather conditions. 
You can pair them up with any accessories
Kurti is probably one of the most accessible Indian outfits to accessorize. However, your selection of Kurti should always be dependent on the sense of style and cut of your Kurti. Besides that, the occasion for which you are wearing the Kurti also plays a crucial role in making you select the right type of accessories. On the contrary, when it comes down to the context of matching junk jewelry with Indian outfits, Kurtis is the best ethnic apparels.
Kurtis is a budget-friendly dress
If you are tight on budget but still want to look at your best, sport a Kurti. Interestingly, you can also find Kurtis on a variety of price ranges. For instance, a daily wear Kurti would naturally cost less than a party wears Kurti. If you do not want to spend more and still want to look exquisite, Kurtis should be your ideal dress option.
More importantly, you can pair them with a variety of bottom wear
It is a widely accepted fact that freedom is the ultimate thing which you want while wearing any fashion outfit. Kurtis best articulate this notion. For instance, if you have a floral printed Kurti, you can pair them up with dark-colored leggings. On the other hand, if you have georgette Kurti, you can pair them up with simple denim. Interestingly, you can also mix western bottom wear with Kurtis to look fabulous in any kind of occasion you want. In this context, it is important to note that short Kurtis look fantastic when they are worn with loose fitting pants.
A plethora of designer works readily available
A proper woman outfit is the one which can exude practicality and versatility at the same time. Kurtis best exude this notion. It is so because you can find a lot of designer works on them. On the other hand, the shirt-drawn Kurtis are a craze among the Indian women. A wide variety of designer works ensures that they are always in high demand. Many come in quirky design which can be used to depict your personality also.
If you are ready to steal the thunder, wear a Kurti and see the difference. Pair them up with the right kind of accessories and bottom wear and become the cynosure of all.