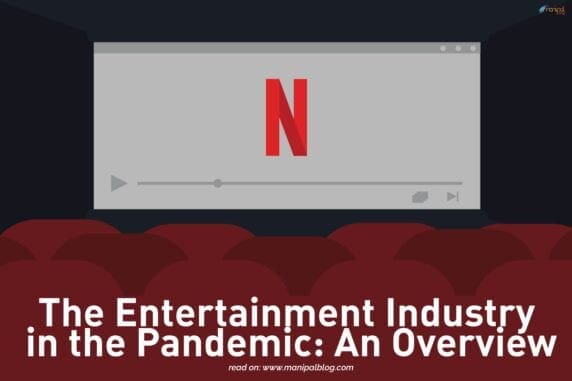 Entertainment Industry and Return of the Drive – In Theatre
The ongoing pandemic is not the only thing from the '50s that has made a comeback. With cinemas across the world being shut down to maintain social distancing regulations, drive-in movie theatres are the next best alternative for both the audience and the big screens. 
Countries across the globe have revived the trend of drive-in theatres starting with the United States has seen a surge in such theatres across California and Texas. Additionally, 30 drive-in theatres have opened in Germany, amounting to 60% of the total drive-in theatres in the country. Alongside this, the estate of Queen Elizabeth II is being converted into a drive-in theatre with movies like Toy Story, Moana, and 1917 being scheduled for viewing.
As of late, there are a significant number of Indians growing nostalgic about that authentic movie theatre experience. In the Indian community, the experience of watching a film is often is multifaceted; trips to the theatre are deemed as a social activity—as multiplexes are usually located in malls that have food courts and gaming arcades.
Although the Unlock-4 guidelines forbid the opening of cinema halls and theatres, open-air theatres have been given the green light. Popular Indian multiplexes such as PVR, INOX, and Carnival Cinemas are exploring new avenues like drive-in theatres. 
According to a Livemint report, the managing director of Carnival Cinemas, PV Sunil, has identified three locations in Bengaluru, Mumbai, and Kochi, and are on the lookout for more places. However, India's business people are still ambivalent about this concept due to various geographical and technological drawbacks.  
Nevertheless, there is still hope for the Indian audience as the movie theatres are inevitably going to open, especially considering that theatre owners have made massive investments into infrastructure and employ approximately 2 lakh individuals across the country. 
With the lockdown initiation, drive-in theatre's biggest adversary seems to be the over-the-top (OTT) platforms, which has significantly gained popularity among the people. 
With theatrical releases out of the way, the movie industry has been reeling from significant economic losses. According to Mohan Umrotkar, CEO of Carnival Cinemas, producers get about 60 to 70 percent of their returns from box office collections. To hopefully recover from this loss, filmmakers have opted for digital movie releases on OTT platforms like Netflix, Amazon Prime, and Disney Plus. 
With Universal Studio's Trolls World Tour opening the floodgates, multiple studios hopped on the bandwagon. Disney released Onwards on their exclusive streaming app Disney+ a week after its original release date, following it up with Artemis Fowl, Hamilton, and Mulan; WarnerBros digitally released Just Mercy and The Way Back, and Lionsgate put up Antebellum and Run on digital streaming platforms.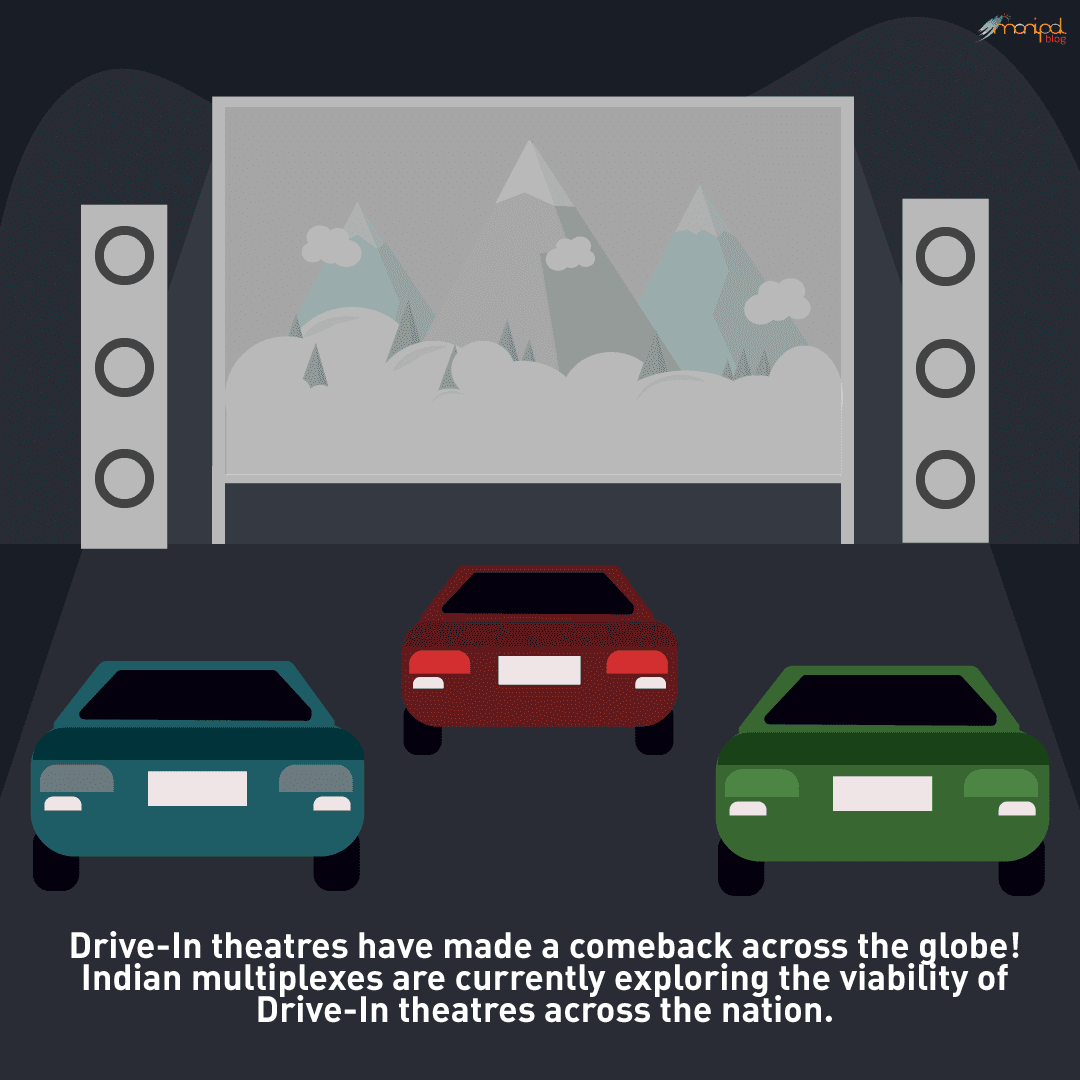 Following initial hesitation, Indian filmmakers followed in the footsteps of these studios. The big three OTT platforms in the country have dipped their toes in the pool with Laxxmi Bomb starring Akshay Kumar releasing on Disney+Hotstar, Gulabo Sitabo on Amazon Prime, and Gunjan Saxena – The Kargil Girl on Netflix. Newer and growing platforms like ZEE5 and SonyLIV have also put out their films, offering their audience a long list of movies to binge throughout the lockdown. 
Users also have the luxury of using browser plug-ins like Netflix Party and Metastream to recreate the group watching experience but at the safety of their own homes. 
With the advent of technology and the standard of living, more and more Indians can access the convenience offered by OTT Platforms. According to a recent study by the Boston Consulting Group, the Indian OTT industry has 5 billion worth of potential to tap into. Alongside internet connections penetrating a significant number of rural areas, Indian users have spent 11% more time on video-streaming applications since 2017. Netflix has added 16 million subscribers in the five months of lockdown, with Disney doubling to 50 million. 
While filmmakers and theatre managers continue to explore alternate avenues, it appears that OTT platforms have carved themselves a huge part in Indians' hearts, and they don't seem to be going away any time soon.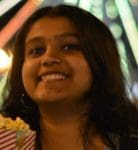 About the Author – Quirky and with a wicked sense of Humour, Nayana does it all. Her sense of responsibility is second only to her abilities in gfx and writing. Nayana is a second-year student at Manipal Institute of Communication where she is honing her content creation skills and pursuing a degree in media.