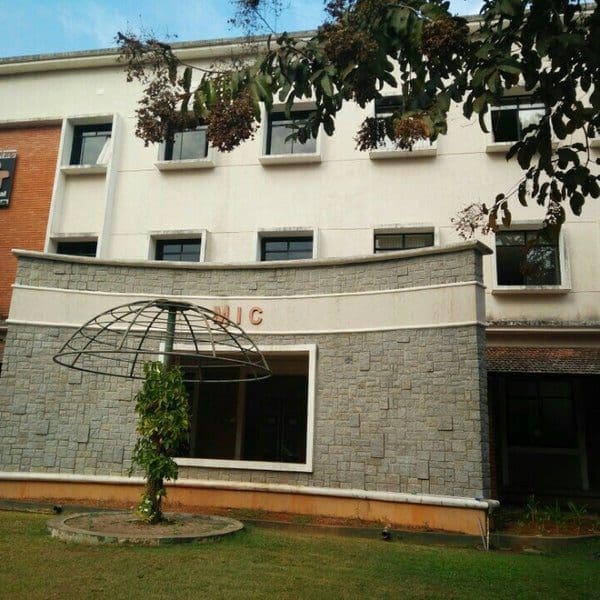 Advisory – Being a loner and introvert (by choice, not circumstances) :P, my opinions and perspective of things will differ from most people here, who are mostly extroverts and great at making friends. Don't let this article make you think that this is how exactly, life is in Manipal. This is just basically my life in Manipal after completing 2 weeks here, 2100 km away from home.
I'll start off with the hostel since undoubtedly hostel life is an essential part of college and is supposed to be the place where you get the chance to have the time of your life.
So, I am in block 16, one of the blocks furthest away from the academic area and also entirely downhill. Not going to lie, these first 2 weeks whenever I had to climb up in the morning right after breakfast, I felt like death was a much better option (I am not at all fit, a bit on the plump side too, great combination), but a lot of my other friends have been doing this with ease. Only during the last 2 days did I not feel exhausted after the upward climb, so I guess it's something you get used to. I still don't come down for lunch since I am sure if I do come downhill once for food, there is no way that I will find the will in me to climb back up, but I do plan on changing that in the upcoming month once I get a bit more used to the walking.
Before coming to the description of the rooms, I'd like to state a fact which I got to know only after I had finished booking my hostel room. All the odd number rooms face the valley, giving a breathtaking view while the even number rooms all face the food court. The view from the even number room I am in on the 6th floor is great too if I compare it to what I used to see in the urban jungle of Kolkata where I used to live, but in comparison to the view one gets in the odd number rooms, it is bland.
Coming to the rooms, they are adorable and cozy. I personally did want a single room since I was completely used to be solo all my life but dad told me not to since having a roommate is one of the best things about college and I listened to him. One of the best advice I ever got from him, hands down. I simply can't imagine how boring it would get without a room mate over here or how much of the fun I would be missing out. I have been lucky in this aspect too, getting a roommate, because my current one is a great guy, we are alike in a lot of aspects and have been extremely lucky since we are both in the same section and also have the same mentor, something most roommates lack, thus having different things to study and do as well as different time tables in regard to the academic part. My roommate Rohan Johnson clicked a few photos of the room to give a brief overview of how the rooms are. As for the bathrooms, they are good, the cleaning people come once every 2 days, and they do their job really well, the shower works great, and hot water is always available.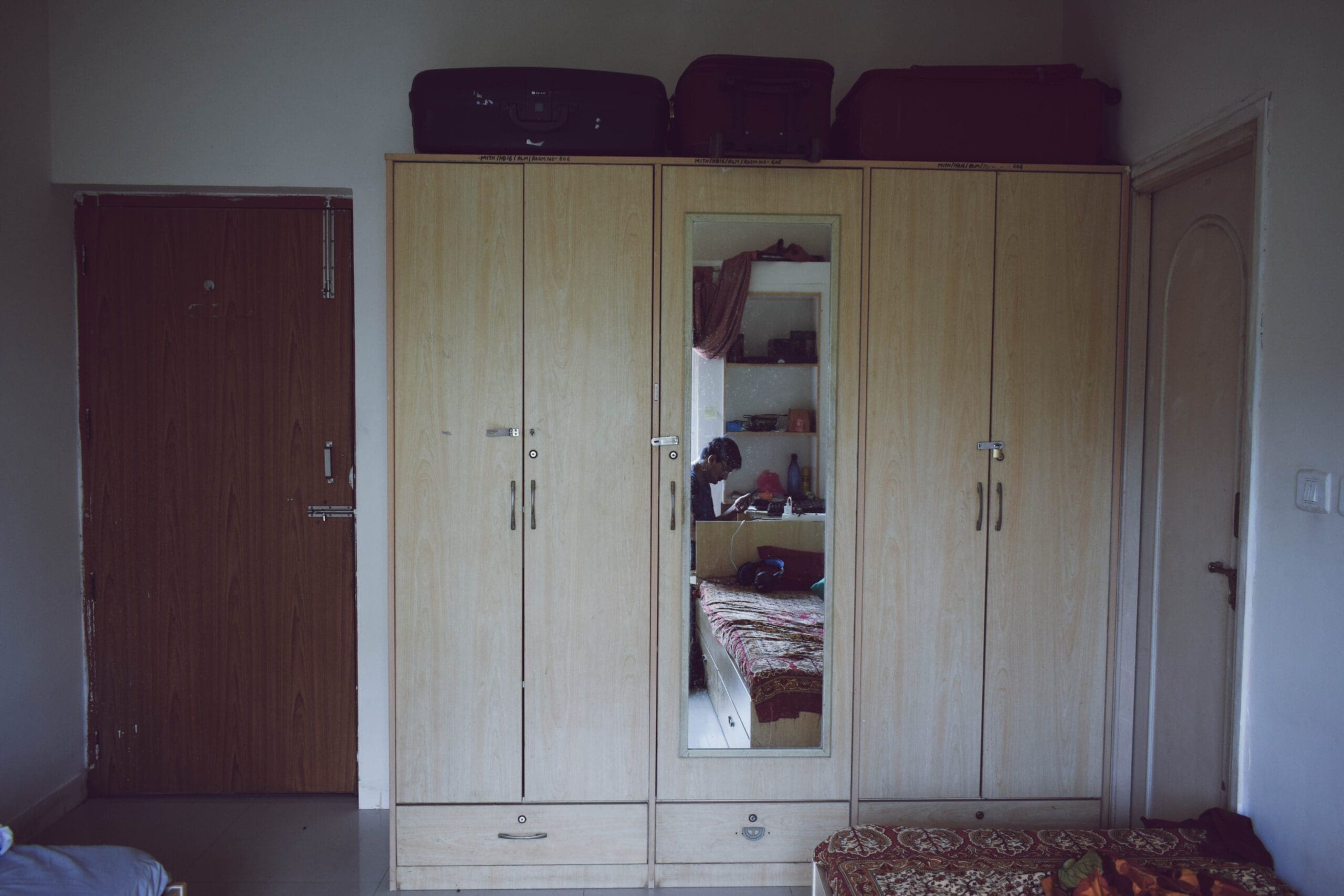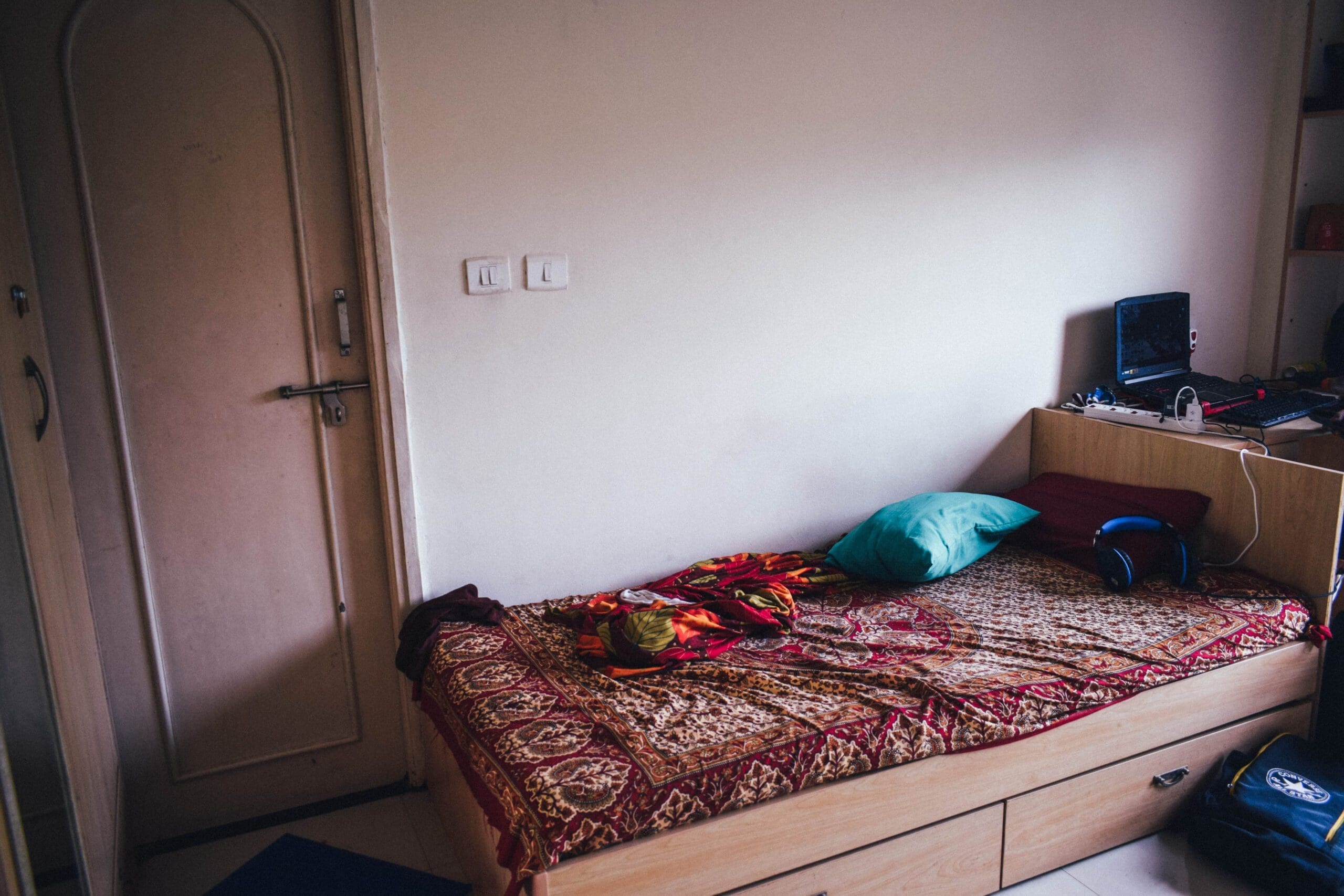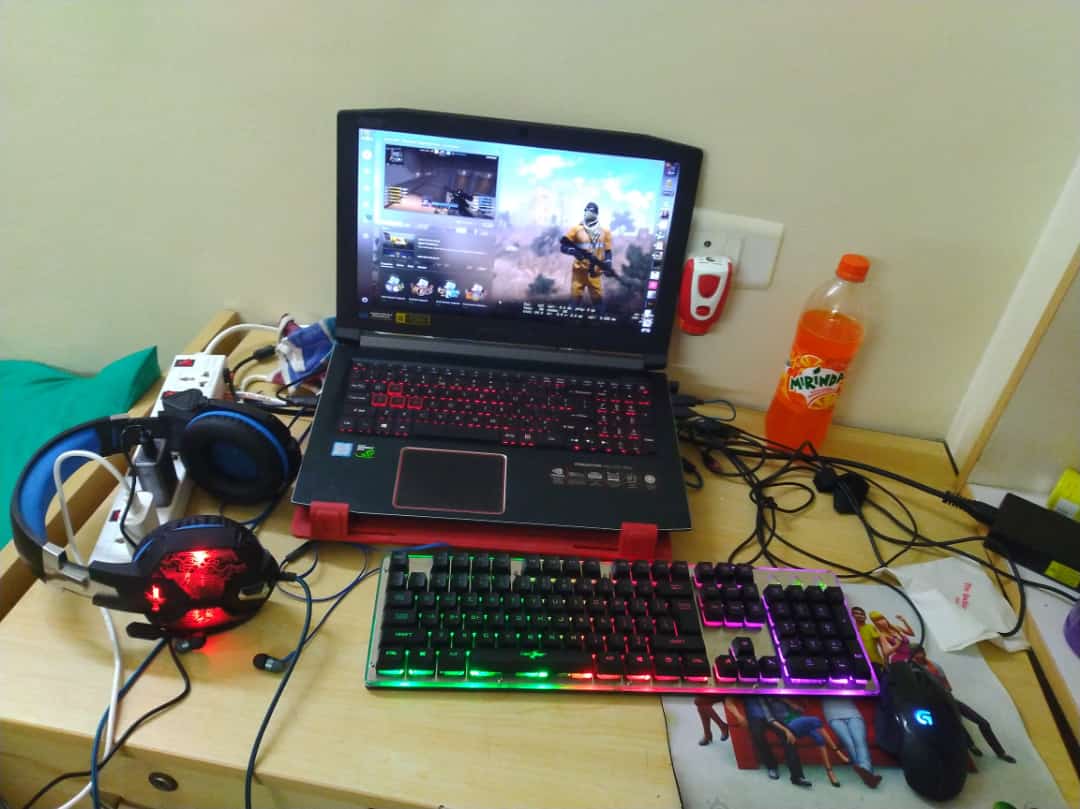 You should get used to people playing loud music across your doors, whether you like it or not, but at the same time, even you are free to do the same thing. 😛
There are no restrictions to the time till when you can be up or such, so you have had your fun in your own way as long as you are not loud to disturb others during the night. Chances are, the people all over your floor would be in the same line of study as you (MIC students share the same hostel with MIT students) and will be very friendly. Mine is but I simply never personally went up to them or try any group activity with them. From what I know, your birthdays are going to be fun if you're into people wishing you at midnight, as basically all your known contacts in the hostel will come to your room and wish you (and most probably beat you, but I don't really know that :P).
There are also no restrictions as to what you do or how you spend your time anywhere as long as you are back in the hostel before 10 pm to punch in the biometrics. Failure to do so will cause a fine, and it doesn't matter if you don't even leave the hostel at all, punching in the biometrics is a must. The lifts can be a pain, since sometimes getting one and completing the downwards journey can take up to 10 minutes.
As for the food, it's still decent in the food court though the repetitions have started on a pretty regular basis and the paid food counters are slowly starting to fill up, but I guess it's a very reasonable part of student life and still it is better than most other hostels across the country from what I have heard about other hostels.
Coming to the weather part of Manipal, it is undoubtedly extremely frustrating because of its randomness. I honestly took most of what I heard as a joke till I actually came here and experienced the weather, which literally changed for jolly to gloom in less than 2 minutes and from raining cats and dogs to no rain in less than a minute and by the time you close your umbrella, it's raining cats and dogs again. I only knew that it's pretty hot over here and there is nothing like cold, so I went meek on my packing of winter stuff. And even though the thing about no winter is true, it does get a bit chilly a lot of times, even to the extent that even a fan won't be necessary (People who took AC rooms are suffering a bit that way, I am glad I didn't since I don't cope up well with the cold). There will be a lot of insects apart from mosquitoes though MAHE sprays insecticide smoke every 2-3 days, so pack accordingly and get Good Knight with refills and stuff here because getting a serious disease apart from the very common cough and cold is not merely worth it. The roads are horrible, so your pants/jeans will get drenched unless you take an auto to college every day during the rainy season, so it's better to be careful of that too and be prepared to have preventive measures. A few students from my institution itself has fallen sick in the first few days of college itself, and while some have recovered relatively quickly, that can't be said for everyone.
So that sums up the Hostel and traveling to college from the hostel part. Now coming to the main reason for which people actually left their home city, their comfort zone and came here to Manipal, academics. Even though it is way too early to know everything, I will just try to give a rough sketch of what happens.
Basically, we have classes from Monday to Saturday with 2 days where the classes end before the afternoon, 2 days where the class is from 9am – 4 pm and 2 days with classes from 9 am – 5 pm. (The other section has not been so lucky regarding this, lol).
The classrooms are pretty great. Each class is broken up into 2 sections, the classrooms of each being similar to each other, comprising of 3 ACs, 6 fans, and a projector. Most probably each class will have some particular person in charge of the lights and fans, my roommate in this case and trust me, it's an important job 😛
Attaching some pictures of the classroom that has been provided by Sanjana Rajeev, another fresher here.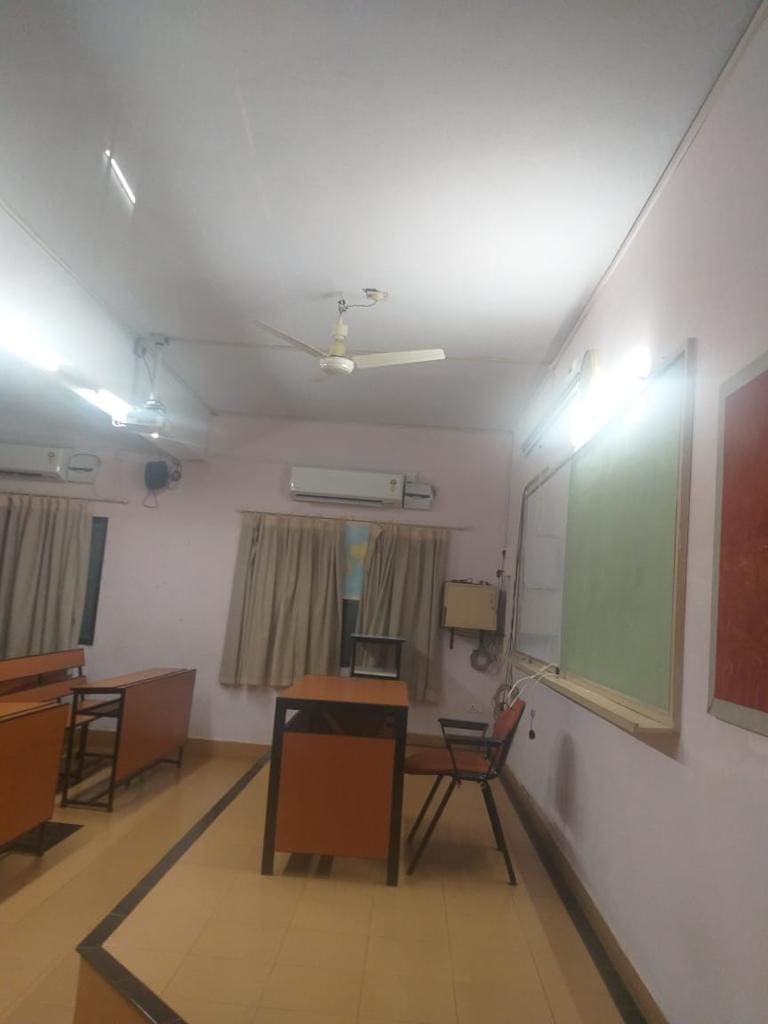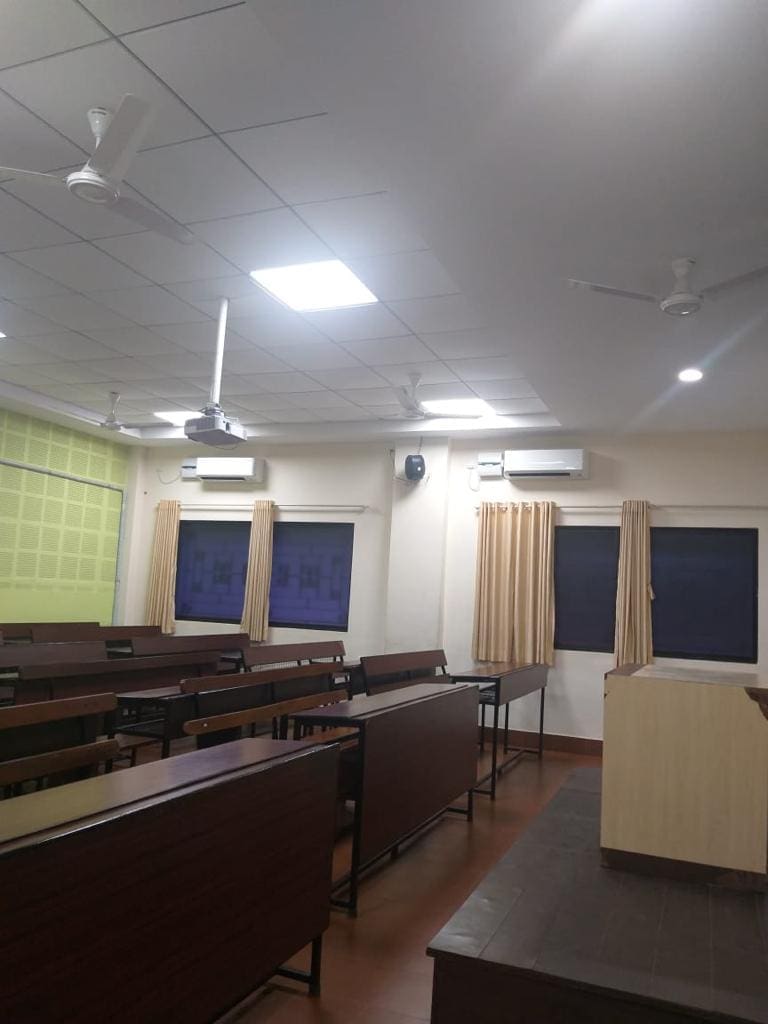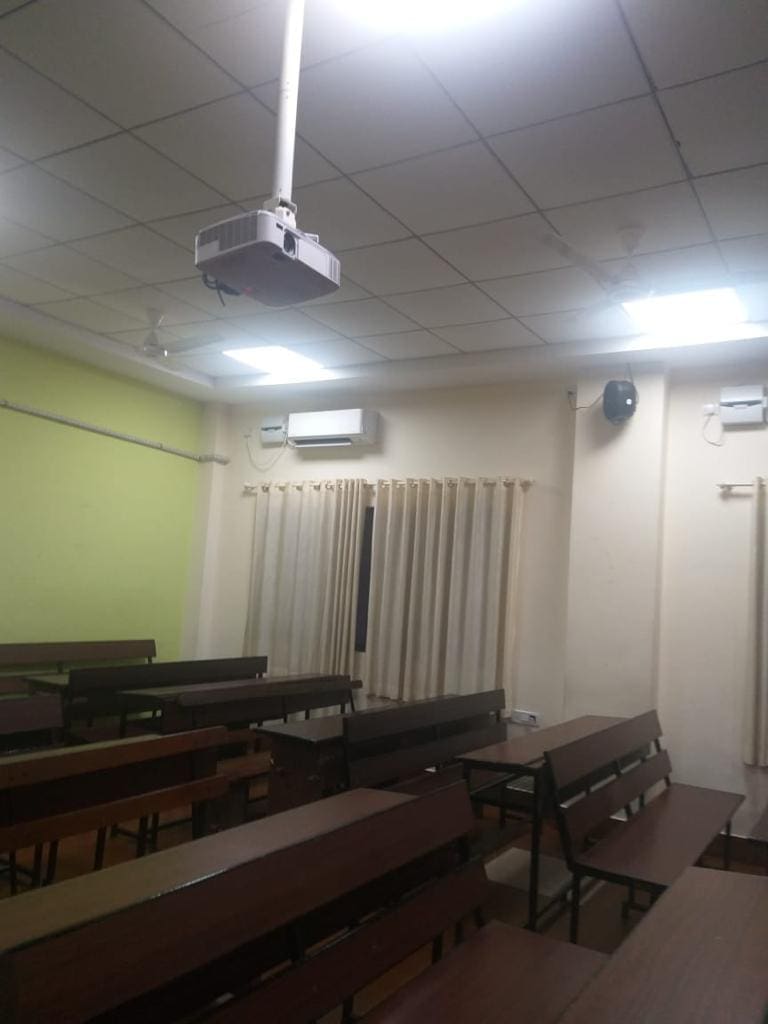 As of now we only got minor assignments, and none of the dire stuff so won't go into any details of that. As for the teachers, they are undoubtedly great and extremely friendly. Instead of making us study useless stuff that won't play any role in our lives, we are mostly made to study things that will have an impact on our lives. All the teachers expect immense student participation, which is really great but is something that I have been lagging behind on to a great extent. I do plan on building my confidence up and finally being able to raise my hands for questions for which I know the answer to, but currently, I do lack the courage to do so. The teachers and the students equally won't judge you here, no matter how lame your queries are or what your answer may be, so student participation plays a vital role in college life, especially in this line which changes with every passing day.
You will get your favorite subject and teacher by the time all the intro classes get over but always try to put in equal time for each of the subjects because unlike school where there were a lot of subjects just for the sake of it, here the subjects are there because they are actually needed, so it's not advisable at all to skip on one subject just to make the other one stronger.
Getting an exercise copy each for each subject with a SPIRAL BOUND NOTEBOOK for English is recommended. Pretty sure you'll know the importance of a Spiral-bound notebook for English right after having your intro class.
After multiple years of studying and devoting time to various subjects I had no interest in to finally having subjects which I have a genuine interest in, the studying doesn't even feel half as hectic though the pressure will be rising for sure in the upcoming weeks.
All in all, things have been great as of now, and I am sure as the people who have studied here in this institution for the past generation, it's not that hard to find the proper balance between academics and fun social life in Manipal if you're determined enough to get the best of the Manipal experience without having to give up or go behind in your studies.