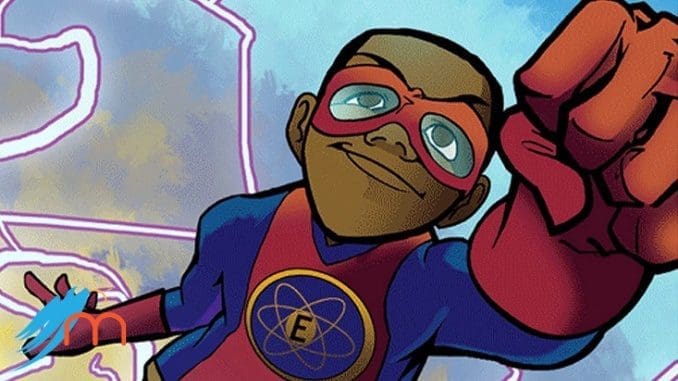 Kumar Ranjan | Guest Blogger
Yesterday, I was giving "Gyaan" to one of my co-workers on how to find your true self. Now I should tell you that this friend of mine is a very confused soul. He is a really nice and honest man, but very confused about what he wants in life. I know a lot of us are unsure about that too, but in his case, the scales have tipped. I have known him for quite over a month now and had a very few interactions during lunches, but he has this one very good quality which makes me like him so much: he is a good listener. If my spoken word count is 1000 words then his is 100. I really admire a good listener as I am one of them.
For the simplicity of the language throughout the read and my invariably poor sentence formation skills, let's name him as 'Electron'. So Electron is trying to do a startup from almost the last nine months. Looking at his attire and his daily routine no one can say that he is doing a startup because he is always calm, his facial expressions are always at peace. He started out trying to make an Artificial Intelligence application for the Health & Fitness Industry because he felt that it's required. Ugh! what a rookie mistake. But, can't blame him, because he is new to the startup hustle. From last one month since I became his friend I have seen him switching from ideas to ideas and reaching nowhere. His level of confusion (for techies working in Artificial Intelligence: Pun Intended) is so much that he doesn't even know what he is creating. He does so many iterations to his working style that he even copied a guy, who has recently moved from the US, and his habit of standing in front of his laptop; sure he saw some advantages of standing and coding. Creepy! But then he shares his food with me so ya I like him more.
While suggesting him ideas on how he can achieve stability in his work, more than in life (because he is rich so he doesn't have to worry about less important things like food and shelter) I gave out a theory. Theory of an unstable free electron which is randomly swiveling with a lot of energy, confused about where to make a stable bond. Hence, I named my friend 'Electron'
Remember our high school chemistry lessons? Covalent bonds between atoms are formed when electron transfer takes place between them. Like every unstable electron, an entrepreneur also has certain instability. You need to find the right fit for yourself in the industry. You need to build the right product, find the right market, find the right investor, find the right growth strategy, etc. A lot of uncertain parameters to be taken care of. And finding all those right parameters make a good sustainable bond, which helps the atom to grow. So it's pretty obvious and it's the part of the hustle. But, when you have spent more than 3 years creating nothing, following advises of every mentor/guide you have known, and you see yourself in a limbo of infinite possibilities, it's time to stop, put a break to everything you are doing. It's time to introspect!
An entrepreneur needs to find the balance between his aspirations and his achievements. You can't have unfathomable aspirations and yet no achievements. You have to create a measurable benchmark for your achievements. And let me also tell you something, for most of the entrepreneurs there is nothing has the final goal or the last achievement. Now you can't always bargain calling your skill development as an achievement, again there has to be a balance in developing your skills and achieving something tangible with those skills. Learning is an infinite process. That's why we have scientists who spend countless hours in labs to research and learn more about the subjects which matter to human society.
If, as an entrepreneur your only objective is to learn more about the technical and business subjects then better not hustle with a startup, find a research lab and be where similar minds work. You'll find stability and growth.
If, as an entrepreneur, you are failing at achieving milestones, then find a company and take up a job which will not penalize you for every-time you miss a deadline. You'll learn to make peace with yourself.
Many of you readers might take this in a demoralized tone, but don't get me wrong. 99% of entrepreneurs are failing because of mismatch in their aspirations and achievements. I have seen more companies fail than succeed. I have mentored over 10 startups and brought them back from the dead. Most of them start and they never manage to come out of the death valley. You hate your job doesn't mean that you can be a successful entrepreneur. Hard reality! But face it. Ask yourself 10 times 100 times whether you have, what it takes to be an entrepreneur, in you. And if you are truly enterprising you can also make your mark in your job. How do you think Satya Nadella and Sundar Pichai came to be the CEO of the two largest IT companies in the world, if they were not enterprising enough.
Listening to the talks of motivational speakers like Garry Vaynerchuk are definitely inspiring, but let that not create a mirror of false realities. There is nothing as a "Startup Utopia". If you are really good at something, identify that then find yourself a stable environment which will nurture your talent and grow with you, same like an unstable electron does. If you are not happy then it just means that your energies are not matching or in sync with that environment, but that doesn't mean that you can successfully create an atom by yourself. All you need to do is find the right stable atom and become stable. There is always the right fit for you, all you need is to find that right fit.
---
Kumar Ranjan is an MIT Alumnus (Batch of 2015) A Mechanical Engineer by training, his passion lies in Artificial Intelligence and it materialized through Project MANAS which he co-founded in his student days to take part in the Mahindra Rise Prize – a race to build the first autonomous car suited for Indian roads. He has also served as Director for AI and Automation at Mean Metal Motors and currently serves as an Advisor in the Core Team of drivebuddyAI. During his student days, he was part of Formula Manipal, a Speaker at The Manipal Conclave 2014  and a passionate entrepreneur. He is also recognized for his work in the AI, Motorsport, Mobility and Social Space and has been nominated for the REX Karamveer Global Fellowship. 
Ranjan can be reached out at www.facebook.com/thelostmechanic