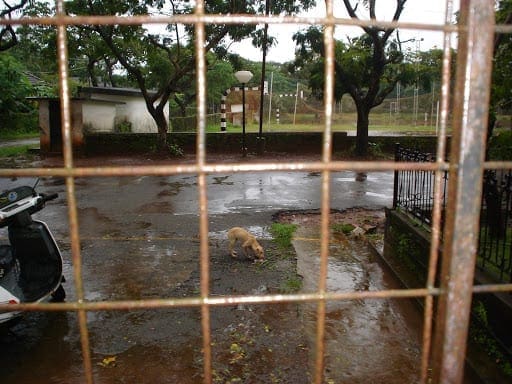 First of all, i have been blogging less here than usual. That is because I have finally decided to cut down my time in front of the computer. Secondly I am back to under 70 Kilos after about 3 years. I weighed in at 68 Kgs today morning. So My mind is bit more agile and so is my body. this is helping me concentrate at studies and hence will cut down on blogging time.
Well this week has been eventful. Last Sunday after I returned to my room at the NBQ Hostel, i met with a foul stench, which, I initially thought was emanating from one of the corners of my room which contained my dirty linen. But on closer appraisal I came to know that I did not have any dirty linen. After a careful search for the offending Agent, i glanced out of the window to find that this mongrel had brought along a dead rat from somewhere and was making a meal of it.
What the little imp had forgotten was that humans live here and that we are offended by the stench of a rat thats been dead for say about 2 days. The poor mongrel did not want to share the meal, chasing away a few Crows which wanted a piece of the dead rat. His eyes seemed to burn with a fire that could burn away anyone who interfered. So I let the poor thing be and after about an hour, and the hunger satisfied the mongrel took away the piece of flesh somewhere away and with it I got relief from the Stench.
As Prabhav has mentioned in his last post, The student council has arranged a movie festival this week and after much deliberation and reviews we decided to watch a movie. We chose 300
and headed out for the MIT A/C Seminar hall where the festival is on. there was quite a good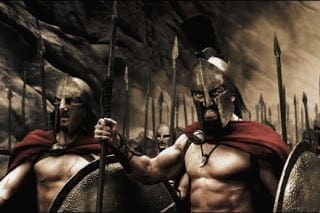 crowd and we settled down in quite comfy environs to watch this movie. I am always a bit apprehensive to watch a movie that has received good reviews as i feel let down by my own expectations.
But this is one movie that is plainly for impressing the senses with vast graphics and interesting camera angles. The script is good and the editing is slick. All in all it is worth a watch. Kok sen wai has an interesting review on his blog here.