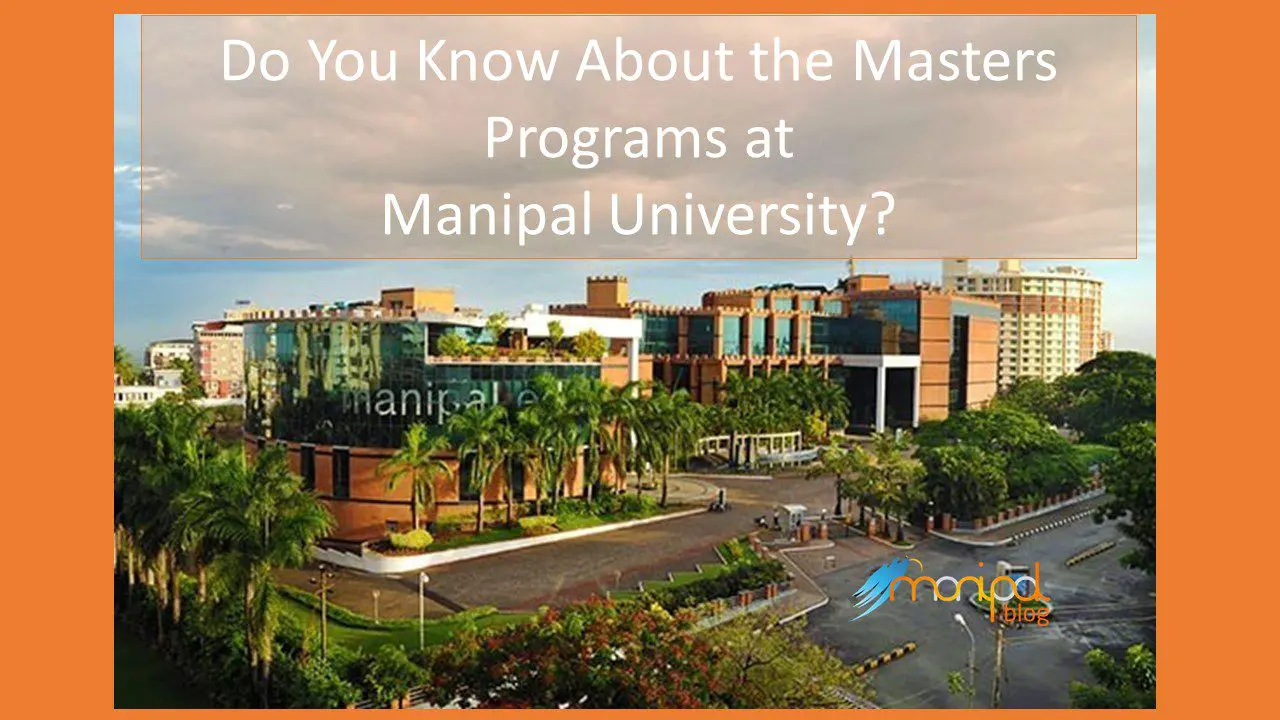 Many higher education institutes and universities across India offer the Master of Science (MSc) programs at the postgraduate level. While it is common to find MSc course in physics, chemistry, botany, zoology, etc., few universities such as Manipal University also offer some different opportunities. Manipal University or as it is known officially as the Manipal Academy of Higher Education (MAHE) is a multidisciplinary university ranked as an Institute of Eminence by the Ministry of Human Resources Development, Govt. of India. Apart from various MSc courses in health sciences, Manipal University also offers MSc in Physics, Chemistry, Geology, and an MSc in Applied Mathematics and Computing, through the Manipal Institute of Technology (MIT).
Why Choose MSc course at Manipal University?
Manipal University has consistently ranked among the top universities in India and is making rapid strides in international rankings and is now among the top 500 universities globally. MAHE ranks at 419 worldwide and is third behind IISc Bengaluru and IIT Madras and number 1 among the private institutions in India.
Faculty with years of experience and a research-oriented mindset conduct the MSc courses at Manipal University in state-of-the-art labs. The MSc course in Applied Mathematics and Computing uses excellent computing lab facilities with all the modern software available for research and academic purposes. The department conducts workshops, seminars and also helps with placement in industries, academia, and research settings.
The MSc course in physics, as well as chemistry, have similarly good infrastructure and faculty. Following MSc Chemistry, students have joined Biotech industries such as Biocon, the Materials & plastics industry, pharmaceuticals sector as well as companies like GE, Bangalore and Sequent, Mangalore.
MSc Geology students benefit from a department that is more than 60 years old! Under the department of civil engineering, the students get opportunities to learn from adjunct and guest faculty from institutes across the world. The MSc course started four years ago in 2015. The first batch had only three students, of which one of them is doing her Ph.D. in Slovakia with scholarship. The department has excellent lab facilities, Petrological and stereo zoom microscopes with a remote sensing lab. The department of civil engineering has a museum of various rocks, minerals, and many fossils. The department conducts regular field visits for students of the MSc course providing hands-on learning opportunities.
Eligibility to pursue MSc course at MIT, Manipal
The courses offered by Manipal University through MIT run for two years and requires at least a BSc degree in the same subject as you wish to pursue the MSc course. You need to have a minimum of 50% during your graduation. To pursue MSc Geology, you need to have a BSc degree with Geology as one subject and any two of Physics, chemistry, mathematics, botany, zoology or environmental sciences with 50% marks.
What should you know before applying to Manipal University for an MSc Course?
Just like any course, you apply for; you must understand your motives to join the course. A few questions that you need to answer for yourself include –
Your expectations from the course: Sometimes, students don't have a crystal-clear idea of the way the courses Manipal University offers will build on their prior work experience or contribute to career or life objectives. It is imperative to consider your motives and how it might help your career.
Are you comfortable to study on your own: Even though there is some group work involved in our classes and you will develop genuine friendships with other students, you'll also be asked to spend time working independently on coursework or at the library. MAHE expects students to be proactive self-motivated and work without close guidance as the MSc course offers postgraduate level instruction.
Are you familiar with the course syllabus: It is always helpful to know and understand what you are getting in to by familiarizing yourself with the course content. Familiar course content will prepare you mentally and provide you with initiative.
Your experience with research: As mentioned earlier, Manipal University is taking rapid strides in the field of research. A component of the MSc courses in the analysis of research methods and completion of a major research project. While new students don't need to have much prior experience of this (especially concerning research design and data ), but you should be aware that this is an essential area of study in the MSc courses and some previous basic knowledge of data collection and analysis will help you to get the most out of this course.
With its thrust towards research, MAHE is poised to become one of the premier research institutes of the world.