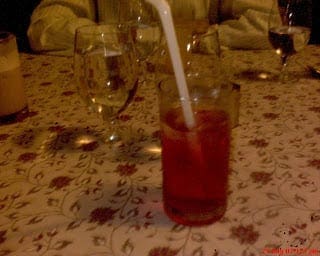 Not so bad food festival was although not up to our expectation.The students of school of hotel management here, seem to have learned more on the presentation rather than variety and quantity of food to be served.What they popularised was a pan Asian cuisine festival which included 5 different Asian cuisines to be served.But finally it turned out to be a trailer rather than a movie with very few items and that too in a cocktail forms.
A cocktail hard drink that had 4 big ice-pieces!!Cocktail hard drinks were probably the only one area with more than 6 or 7 choices!!Well, I would like to add that taste was quite good.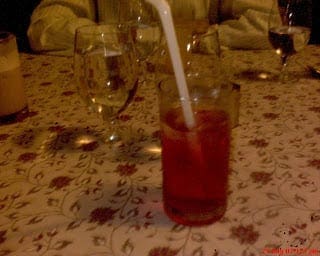 As I said they have learned presentation very nicely curry dish looked good and it tasted good also but with compromised quantity.As appreciated easily the height of the bowl was less than the salt box by side and that too was half filled.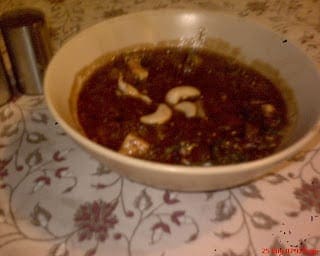 Front page of the menu card was chosen with care.This symbol is known as Yen-Yang and indicates harmony or balance between two absolutely opposite colours black and white.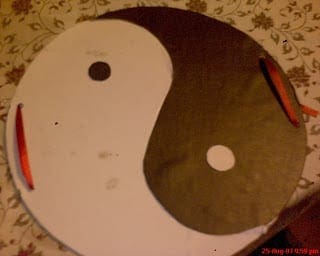 Again, like a typical bolleywood movie, what looked very good at first sight was not so really when explored fully.Letters should have been more legible according to me.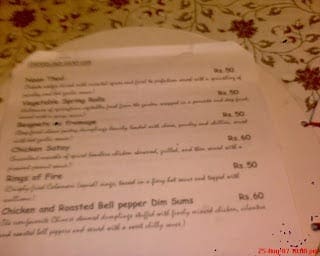 The best part was chocolate deserts.Among four options available we didn't have to make much choice each of us four ordered one each.Among them 2 chocolate ones tasted marvellous.Fond of deserts I shared major part of my sister's dish after finishing of mine!1