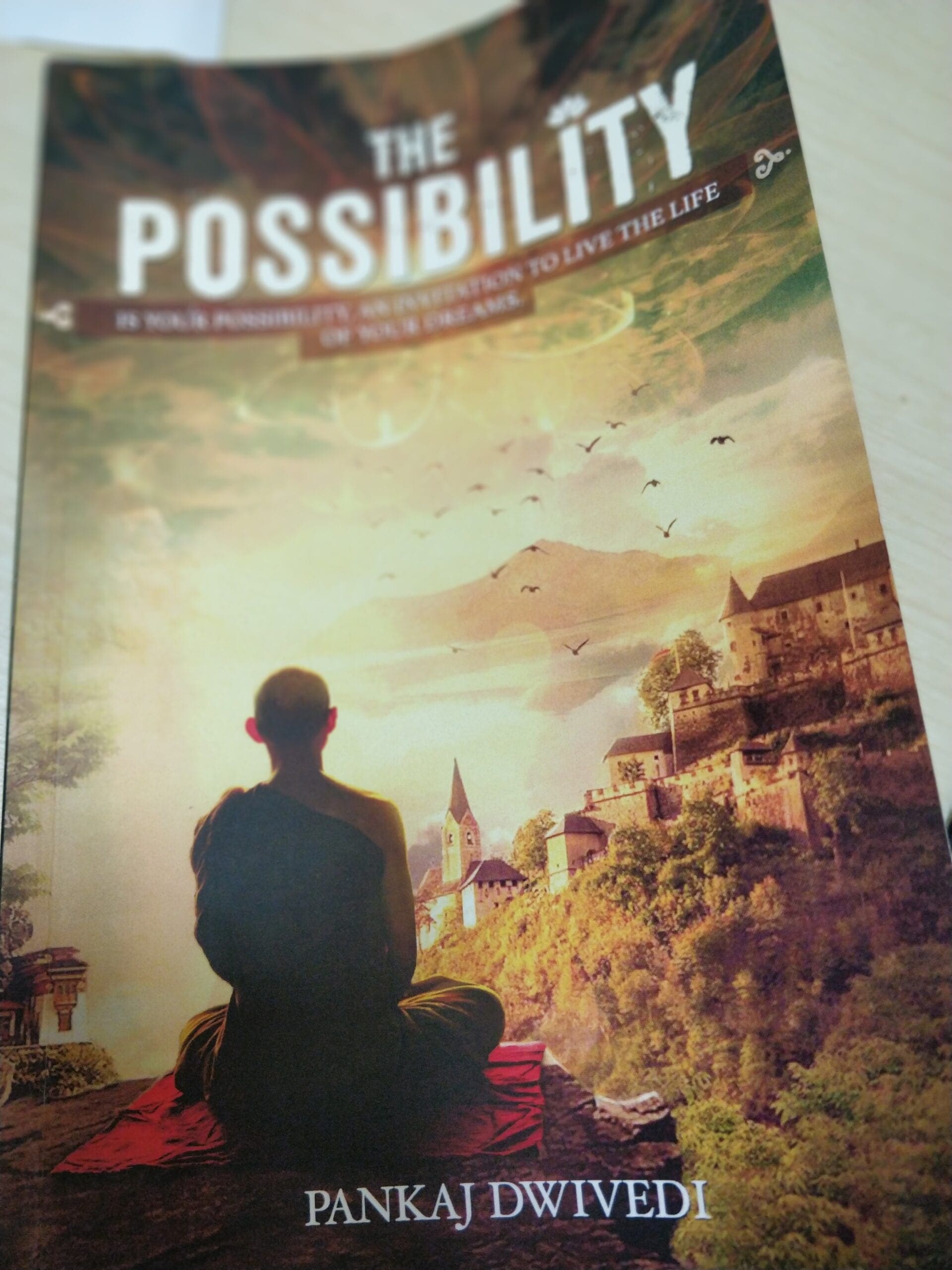 Title:  The Possibility
Language: English
Author: Dr. Pankaj Dwivedi
Genre:  Personal Development & Self-Help
Publisher: Leadstart Publishing Services Pvt Ltd
ISBN-13: 9789352010073
Binding: Paperback
Price: Rs. 225 (Buy from Flipkart)
Pages: 211
Synopsis: The Possibility is a self help book with a difference. It puts your own choices in perspective and relies on your own understanding of these choices. It does not claim to make you feel better, it just gets you thinking on what can be. The book will make you think and mentally fine tune yourself acting only as a guide in the path you choose.
Detailed Review: Many of us take up jobs merely to make a living, without understanding or taking into consideration our aptitude towards the same. This may be due to parental pressure/societal pressure or because of circumstances. What "The Possibility" makes you realise however is that, all these words we use are just our way of comforting ourselves.
The protagonist, Dr. Abhay, is troubled with the not so satisfactory nature of his work. He has a successful career, at its peak. A comfortable lifestyle , a happy family, and yet, he feels something missing. A chance comment by his wife, makes him go back to his student life and find a missing link. This takes him on a spiritual journey that makes him realise that the conflict within him is his own making.
The book is a good one for those who blame everyone but themselves or let me rephrase – do not try to understand their own nature and their own choices that have brought them to a position where they are unsure of their lifestyle. The Possibility by Dr. Pankaj Dwivedi is as good a book as any for those facing everyday conflicts and want to address these issues.
Book Blurb:  The Possibility Is your possibility, An invitation to live the life of your dreams. What if within your heart lay dormant the roadmap of your destiny, your highest potential and ultimate fulfilment? And what would happen if you dared to listen to it and follow? Dr Abhay, a successful surgeon, is about to find out, as he steps out of his comfort zone in search of an elusive fulfilment his heart has always yearned for. He embarks on an inspirational journey that leads him to various situations: at times exciting, at times awkward, and at times even life threatening. So profound are these encounters that the onlooker cannot remain untouched by their magical alchemy in their own lives.
Positives:  Simple language. Conversational tone helps.

Negatives: Some conversations make difficulty in understanding, not due to language.
Who will enjoy this? This book is for people struggling with their spirituality conflicting with material attachments.
Buy or Don't Buy? A good choice if you are troubled with your decisions.
You can buy from Flipkart.