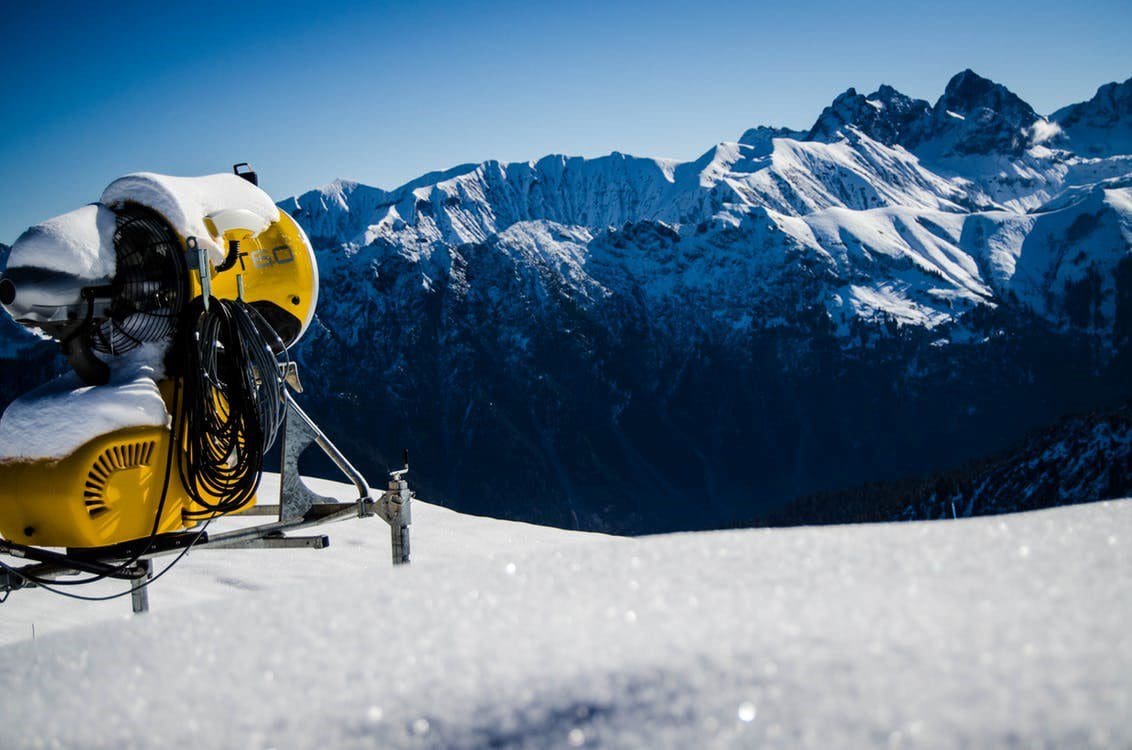 To spend winter vacations in a cold country like Canada might seem like a strange idea to some, however, in reality, the country has so much to offer to tourists and travelers which makes all the chills and shuddering from the snow worth it.
Here, you can stay at some of the top-notch ski resorts in the world. Many people who spend their winter holidays in Canada not only look forward to ski and skate but also enjoy a plethora of fun activities that do not involve snow. You could also try different types of winter sports.
In case you are still sceptical about spending your vacations in Canada during winters, you will be surprised to know that not all cities of the country are ice cold during winters. The western part of the country along with cities like Vancouver, Halifax and Victoria remain quite warm during winters as well.
Canadians don't prefer to stay indoors, especially during the holiday and Christmas season. They like to celebrate the spirit of Christmas in all its glory. Therefore, spending your winter holidays in a place where people know how to make the most out of the winter season can undoubtedly be an enjoyable experience to cherish forever.
National Hockey League (NHL)
Hockey is a popular winter sport in Canada. In fact, the NHL season, which comprises of both Canadian as well as American players begins from October and ends in April. If you are a fan of this sport, then make sure to not miss it on your trip to Canada. Not only the game is exciting itself, but the enthusiastic crowd during the NHL game makes it even more fun and exciting to watch.
Ski Resorts
One of the main reasons to travel to Canada during the winter season is to explore the best ski resorts in the world. Canada hosts some of the most affordable resorts for families. Based on your personal preferences and budget, it is possible to find a ski resort that matches your needs and isn't too expensive as well.
Chalet Bighorn in North America comprises of eight luxurious bedroom suites and is known for its exotic food and high quality of customer service. The chalet has an indoor pool, spa, movie room and a helipad.
Another popular option for tourists is Whistler Blackcomb which is considered as the biggest resort in North America.
Outdoor Activities
There is no doubt that people visit Canada to enjoy skiing in winters. However, if skiing is not your favourite sport, there are still many other outdoor activities that you can enjoy on your vacation. Canada hosts a variety of different skating trails in Windermere and British Columbia. You can even try other snow activities such as traditional tobogganing, snowshoeing, figure skating, ice fishing and snowmobiling.
Canadian Festivals
Canada is known for its famous winter events and festivals that are celebrated in every region and part of the country. For food lovers, there is the annual Winterlicious food festival. The 'Winter carnival' is yet another fun event that can be enjoyed by families during the Christmas season. The Winterlude Festival takes place annually at the capital of the city. Organized by the  Department of Canadian Heritage, the event features ice carving competitions and snow games such as ice skating.
Night Life of Canada
Après-skiing in Canada can be as adventurous as skiing itself. Many ski resorts, especially in Whistler, offer some of the most fantastic post skiing activities and events including dance and musical nights.  Here, you can party and enjoy a hearty BBQ dinner along with various cocktails and drinks with your friends and loved ones.
Ski towns in Canada
Ski towns in Canada during winters are an absolute delight to watch and explore. The best ski towns of the country are situated in Quebec as well as in British Columbia. They usually have a conventional vintage architecture where cabins are made from real tree logs. Fernie in British Columbia is probably one of the best ski towns in Canada that are known for its breathtaking scenery of snowy mountains. Whistler is yet another popular place for ski towns in the country.
Many families who have a travelling limited budget can find Canada an affordable place to travel during the winter months. During the winter season, you can find some amazing tour packages that are affordable and budget-friendly as well.