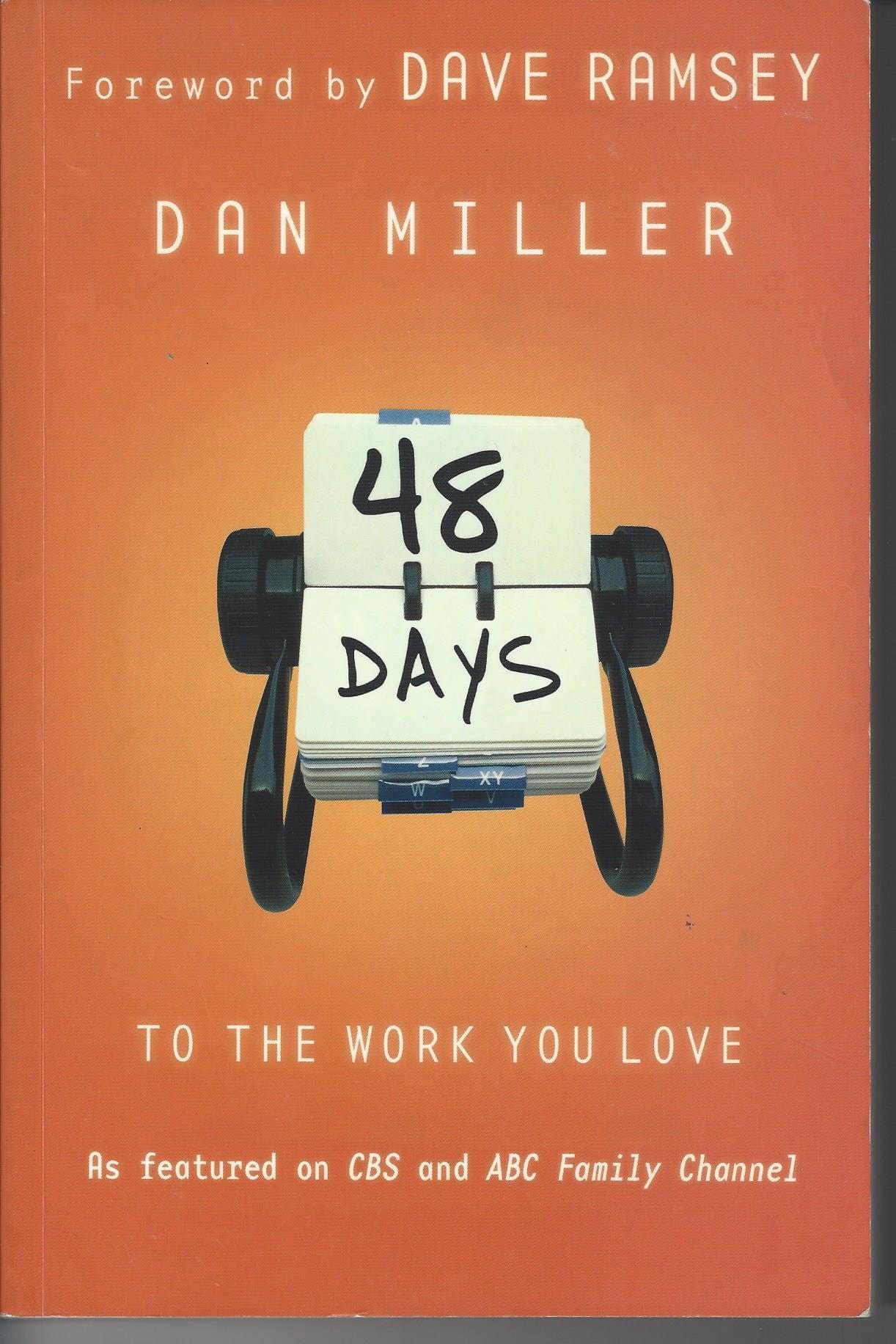 Are you in a dead-end career? Do you hate your job? Do you dread going to work in on Monday and pray that Friday will come sooner than usual? A lot of people don't like their jobs, yet they don't do anything about it. They keep going through the motions because they need the paycheck and they don't think that there are other options to make good money.
Never work in a job because of the money, do it because you love what you're doing. If you're in a job that you hate, you need to come up with a plan to transition into the job that you want. An excellent guide to help you do this is a book called "48 Days to The Work You Love
" by Dan Miller.
The book separates it into 48 days worth of reading, much in the way that "The Purpose Driven Life" is divided into small chunks for consumption each day. This makes for much more comfortable reading.
Dan Miller will help you better understand and organize the skills that God has given you, along with your personality, your dreams, passions, and values to help you figure out what type of career that you would want to pursue.
After you figure out what you want to do for a living, "48 Days to the Work You Love" helps you come up with a plan to transition into that career. This book is targeted at people who are not following a traditional educational and career path, rather for people who are in career but would like to change. The book teaches non-conventional ways that you can learn and grow to become the person that you need to be to get into the career that you would like.
In the book, you will learn about the following:
– Discover what your true talents are and how to focus them
– Understand that meaningful work is a "gift."
– Learn the difference between a career, a vocation, and a job.
– Find new job possibilities that never make it into the classifieds
– Negotiate job offers
– Turn your ideas into extra income
– Learn about alternative work models than doing a regular job.
– Find the work that you want to do and were meant to be doing
– Build up your educational assets.
Overall this is a very quality book that anyone who's thinking about making a career change in the future should read, and most people will. It provides an essential guide with things that you need to do to get where you want to be in your career.