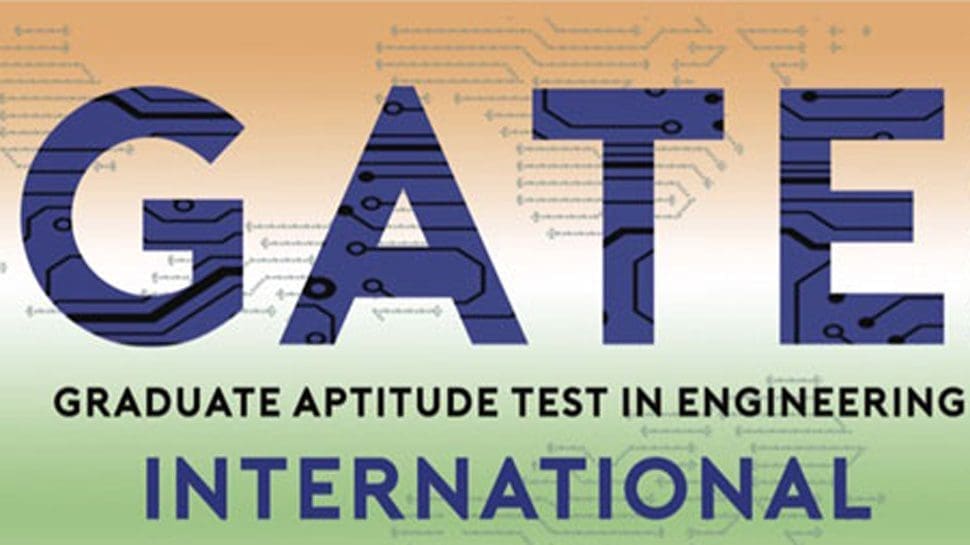 Coaching Institute For GATE
In order to pursue a bright career in engineering, the aspirants often give the Graduate Aptitude Test (GATE), one of the most competitive and top-notch exams to crack. GATE not only offers opportunities to get admission in Indian universities but also abroad. This makes the competition all the more superior to other engineering exams. In order to help engineering aspirants accomplish their dreams, several qualified people have opened up their own coaching centres in Mumbai, New Delhi, and Jaipur. However, coaching offered by the agencies in New Delhi is deemed to be the best one can get.
In order to make your research easier, here is a list of the top 5 coaching institutes for GATE in New Delhi:
IES Academy
IES Academy offers an in-depth understanding of the syllabus along with a one-on-one interview guidance program. There are regular tests based on concept clarity regularly. The teaching staff here has brought in excellent study material after referring to multiple sites, previous GATE question papers and the recurrence of certain types of questions in the test.
Location:  IES ACADEMY, 28-B/7, 2nd Floor Jia Sarai, Near IIT, Hauz Khas, New Delhi-16
Phone: +91-9810958290
Website: www.iesacademy.com
GATE Forum
The top-notch preparation offered by GATE Forum has helped many engineering aspirants crack the exam with excellent scores. The center has two coaching institute for GATE in New Delhi – in Pitampura and Saket. Both the centres have equally well-maintained facilities, and they conduct regular tests on a timely basis not only on pen and paper but computers. This helps the young aspirants get familiar with the virtual calculators used in the Graduate Aptitude Test.
Location: GATE ForumDelhi – Saket, 1st Floor, Sudhan Bhawan, Saidulajab, M.B. Road, Beside Saket Metro Gate No. 2, New Delhi – 110030
Phone: 08587010876
Website: www.gateforum.com
T.I.M.E.
Triumphant Institute of Management Education or T.I.M.E. is a renowned coaching institute for GATE, not only for engineering aspirants who plan on giving GATE but also other competitive exams like CAT, XAT, and SNAP. They provide excellent and thorough coaching about the concept, tactics and time management techniques used in the exams. Multiple tests take place on a timely basis, and students are given copies of previous years' questions papers to solve at home. If there are any doubts, the coaches do their best to help clarify the logistics behind them.
Location: Connaught Place, 12, Top Floor, Scindia House, Connaught Place, New Delhi-110 001
Phone: 011-43626300
Website: www.time4education.com
Made Easy
Made Easy is yet another coaching institute for GATE that helps engineering aspirants have a command over the implicit meaning of questions and sentences, thereby making the curriculum easier. They offer new and engaging questions to students on a regular basis to help them absorb the profundity required to crack the test. Other than that, they also conduct regular tests, both online and offline, that helps students engage with the smaller details of the test.
Location: 44 – A/1, Kalu Sarai, Near Hauz Khas Metro Station, New Delhi – 110016
Phone: 09958995830
Website: www.madeeasy.in
ACE Engineering Academy
ACE Engineering Academy is one of the oldest and most reliable coaching institutes in New Delhi. It was established in the year 1995 and since then has gotten accustomed to the developments, patterns, and tactics used in competitive exams like GATE. Most of the engineering aspirants who wish to get into IITs and IISs after their graduation in B. Tech. resort to this academy, soon after which they end up with prestigious job offers.
Location: ACE Engineering Academy, Plot No. 3, Kh.No. 264, Kohinoor Enclave, Western Marg, Five Sense Garden Road, Near Saket Metro Station, Saidulajab, New Delhi-110030
Phone: 9205282121
Website: www.aceenggacedemy.com