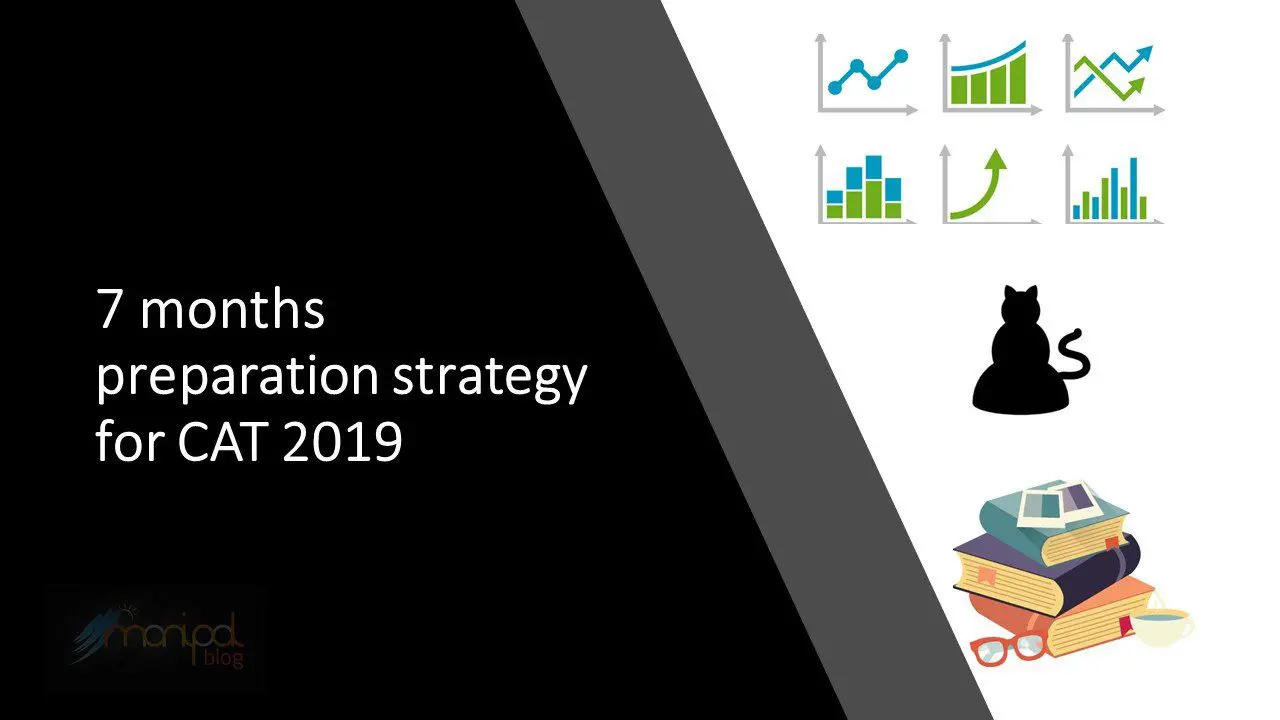 The toughest management entrance exam is the CAT, which is a dream to many aspirants. The dates of CAT 2019 are still tentative, and IIM Kozhikode has not yet disclosed any notification officially. CAT is not a cakewalk to clear the exam in the first attempt, but everything is possible in the management field. Around 7 months are left for CAT 2019, still many students, working professionals, etc. are not into sincere preparation days. However, it's not too late, upcoming hardworking days will pay you during the result declaration. Every minute now will be crucial, prepare a strategy, and let your dream come true with accomplishment.
Now, you might be serious and want to grab a seat in IIM; you have to work for day and night, which will help you to achieve exceptional marks. You will be competing with more than 2.5 lakh students, so preparing a strategy for every month is essential. CAT preparation can be easily done in online and offline mode. Online tutoring and private classes are new methods for exam preparation. Let's divide the whole strategy in months and start preparing according to it.
Effective study plan for CAT 2019 examination
CAT Preparation strategy for 1-2 month
Students should be familiar with the CAT syllabus and the relevant topics. Students can easily check the previous year CAT syllabus and the topics. It is expected that no changes will be seen in CAT 2019 syllabus. After knowing entire CAT syllabus, start gathering resources in both online and offline mode. The exam pattern will be unchanged and consists of MCQs and TITA type questions. Choose any one section in the start and actively prepare the basics. Strong basics and shortcuts is a secret key to success. Students can go through the exam pattern below for better understanding.
| | | | |
| --- | --- | --- | --- |
| Number of sections | Type in the answer (TITA) | Multiple choice questions (MCQs) | Difficulty level |
| Quantitative Ability | 7 questions | 27 questions | Moderate to difficult |
| Verbal Ability and Reading Comprehension | 10 questions | 24 questions | Easy to moderate |
| Data Interpretation and Logical Reasoning | 8 questions | 24 questions | Easy to moderate |
| Total | 25 questions | 75 questions |   |
CAT Preparation strategy for the 3rd month
During the initial months, students should be familiar with 1 or 2 sections. This is the month where they have to switch to the new section and topics. Students should grab in-depth knowledge of the opted section. Students should refer to the previous year question paper and answer keys. Creating a list of key topics will be an excellent option.
CAT Preparation strategy for the 4-5 month
Start revising the basics and learning important topics from all sections. This is the time to improve speed and accuracy during the calculations. Students should start focusing on their weak topics with the help of mock tests. Now, students should start solving the mock tests and previous year question paper. These months are the crucial ones and need a lot of hard work and attention. Start revising the questions daily for improvements. Reading articles, magazines and newspaper frequently to know about the latest happenings in the world.
CAT Preparation strategy for the 6th month
This is the almost complete the basics and significant topics of all sections. Starts focusing on your weak topics, always keep a regular habit of reading newspapers and magazines. Students should start taking mock tests to analyze their performance. This is the time to learn different quick shortcuts to save time and enhance accuracy. The more mock tests you choose, the chances to score good marks will increase.
CAT Preparation strategy for the 7th month
This is the final month, and students should be focused on their strong topics. They should avoid learning new topics and focus on mock tests. Start revising the concepts and perform multiple calculations in a day. With the help of mock tests, you will not have a fear of exam day. Time management will play an important role on the exam day, and you should be prepared for it. Students should try solving the questions in less time.
Conclusion
Following a time table with sincerity will help you during preparation days. Studying the weak topics smartly and revising the strong topics frequently is essential for students. This is the only key to success in CAT 2019.
Happy preparation!
About the Author: Ms. Lavleen Kaur Kapoor is Content Specialist for MBA Rendezvous. With an Experience of more than 9 Years in Core Development in the IT Industry, She has had the Opportunity to work with Big Market Leaders Like Infosys, NIIT, HCL Technologies early in her career. A Mater Dei Convent Alumni, Lavleen has done her Bachelors in Technology (B.Tech Biotech) from Jaypee Institute of Information Technology University and continues to pursue her learning abilities by constantly attending training's and doing certifications. A pleasing personality, Lavleen believes in working for others in this immortal world and lives by the motto "Do Not Go Where The Path May Lead, Go Instead Where There Is No Path And Leave A Trail".