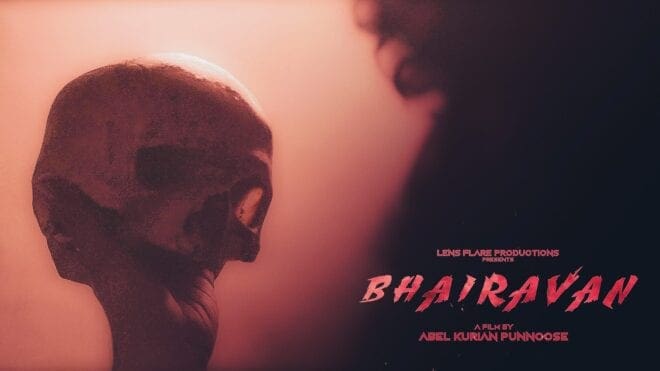 A great group of confused friends, a borrowed DSLR camera and a thousand arguments.Back in Kerala, this was the state of our first short film.It did not materialize well enough where the actors were just friends mimicking some superstar from the yesteryear. We had no knowledge about how to create a short film, let alone direct one.I was on my own.This was about three years ago.In the summer of 2017, I suddenly got hold of a story of blending reality with some fantasy.From then on, it became a dream.
The main inspiration came from Amar Chitra Kathas. I was particularly fascinated by Shiva Parvati and how Shiva had a third eye of destruction. I shared all my thoughts with Sachidanand,my best friend right from childhood.It was his short film that sadly had to be abandoned.I was asked to actually assist him. Bhairavan was very budget friendly in terms of writing but required a lot of technical finesse.So I decided that once I got to Manipal,I will get this done.
Every hidden passion starts off with that.The thought of doing just one song,one story or one movie and then I will mind my own business..Sachu motivated me to go ahead and do the movie in Manipal.
I met Gouri when I was hanging out with Hitesh at our hostel.The bespectacled guy donning an orange lungi showed me his short films. They were pretty awesome in terms of his cinematography and editing.I decided to open up to Gouri about this story which was looping in my head. Gouri instantaneously liked it and asked me to write a screenplay so that we could do it.My roommate Krishna was all for it as well and so were Rohan and Ranjith who were happy with the story I narrated to them.
When it came to actually shooting the movie, we chose locations which were surrounding the village near our hostel.The secluded and wild jungle gave a great eerie silence that concealed a depth of mystery. Ranjith gave us his camera which shot sequences like a mainstream film. Gouri went on to draw and sketch a beautiful storyboard for the film.The discussions went on and on every night with some nice music from his Boat radio and the pink hues emanating from his room due to the LED lights he had installed.
I met Anirudh on the sets of Sharwan's short film Cookies which was a brilliant screenplay. I gave the script to Anirudh who read it after the shoot and expressed his eagerness to play the titular role. My dad was really kind enough to play an important role when Krishna's dad was not available. Dad was hesitant about it as he was a part of the cast in Sachu's film which was abandoned. He feared the same would happen with Bhairavan. But I had assembled a talented team who believed in my ability and were ready to move in any direction for the betterment of the film.The film had three cinematographers namely Rohan, Gouri and Harsha, who helped a lot in completing the movie within a span of 3 days.
Throughout the journey I had made many changes to the story and refined it many times.The inputs were mainly from Sachu and Gouri. It really feels great that it is releasing after all these years.We had completed shooting before the lockdown and our cast had to do the dubbing from home since it was uncertain when we were actually returning to Manipal. They were also not willing to give up and subsequently the audio dubbing was also done.
Bhairavan is a thriller with references to Shiva and his mission to rid the world of all evil.I would love to go in depth about the metaphors I placed here and there but strictly, no spoilers!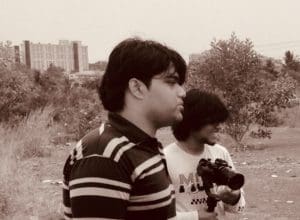 About the author – Abel Kurian Punnoose is a 2nd year student of Manipal Institute of Communication and director of the film, Bhairavan