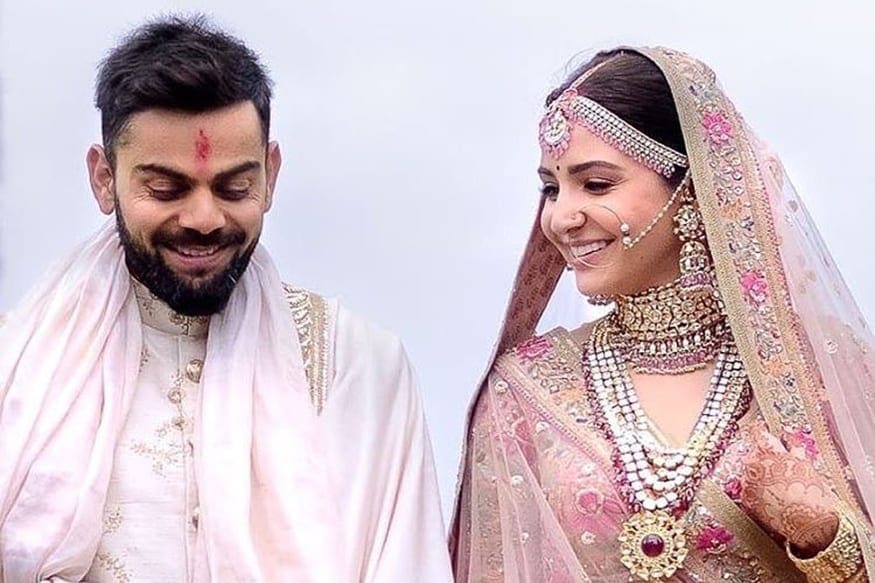 Dear Virushka,
You've taught us never to undermine the universality of love. That true love is found only when you're complete, as an individual and that you should never try to let anyone else complete you. You're an embodiment of everything that modern marriages should stand for. You're the reason people across the nation can envision a marriage that does not have gender roles, a marriage that is about more than 'settling down.'. A marriage that is the true celebration of love. Thank you for proving that real love does not require a compromise in ambition. That you can stay in love, conquer the world every day and do it while standing beside your soulmate.
You're the reason to believe that true love knocks your door when you're least expecting it.
That marriage can be magical even today.
That true love doesn't stand in your way,
Of achieving your fullest potential, of becoming who you were always meant to be.
That falling in love is always about more than what people can see.
Anushka Ma'am, I think you've become the perfect role model for what a modern Indian Wife should stand for. I know you are that role model for me. Your marriage has defied all conventional gender roles on a public platform. You've shown us that marriage truly doesn't need any major professional sacrifice. That an Indian wife needn't be anything less than one of the best professionals in her field. Thank you for that.
Virat Sir, thank you for showing people everywhere, the value of standing by your love at all times. You've embodied the grace involved in planting yourself like a tree, beside your soulmate in the face of adversities, senseless rumours, and negative energy. That even the world's best cricketer is not above carrying shopping bags every once in a while. Thank you for showing us that true love promotes growth and supports ambition.
Oh yes, one other small thing. Thanks for giving girls everywhere an idea for her dream wedding.
Happy Anniversary, Virushka.
Yours,
Just another Fan.