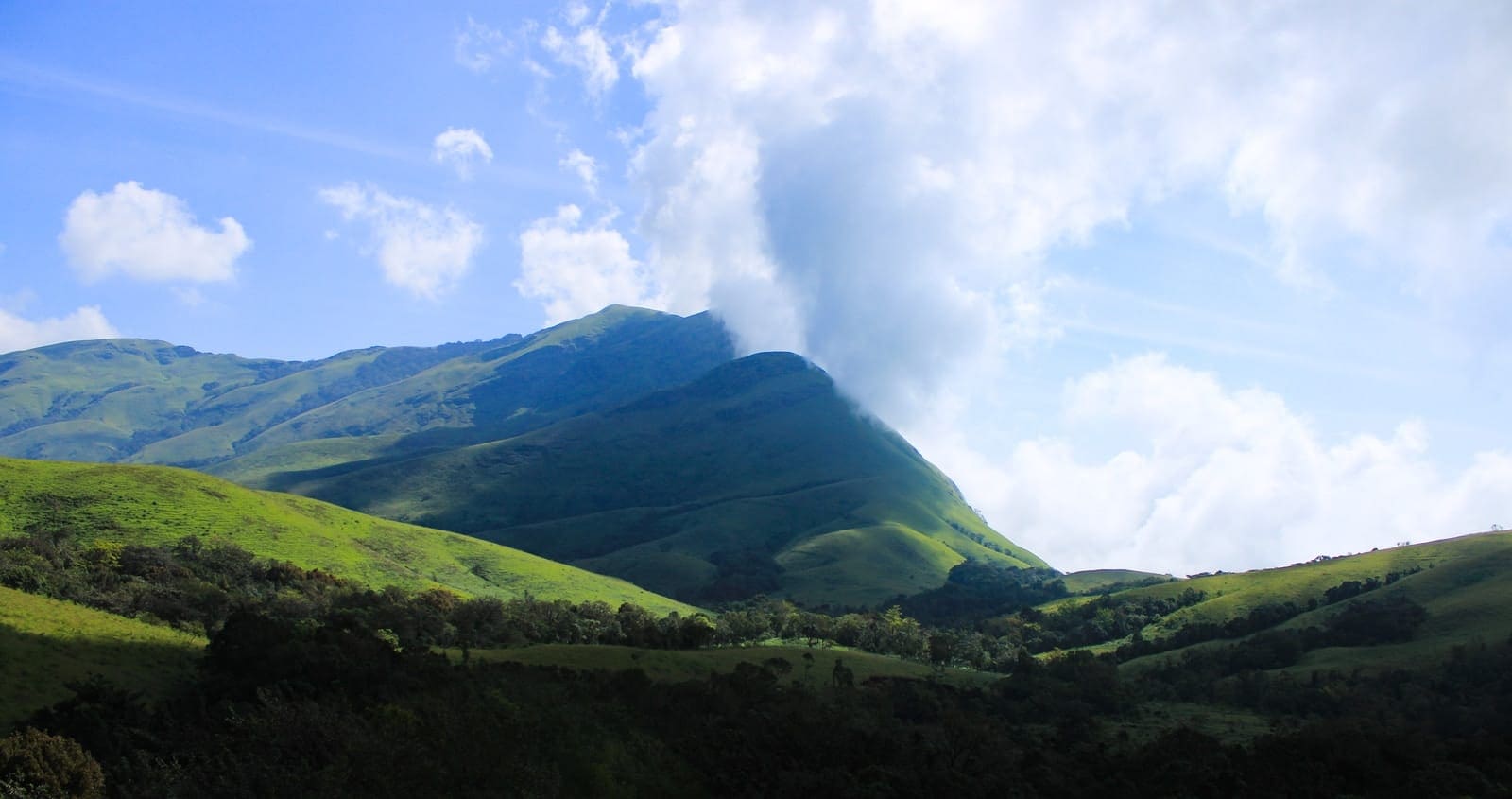 It was just one of those days when you take out all your old stuff from that one dusty closet and take a look down the memory lane. It is during these searches that I came across an old scrapbook of mine and found pictures of my trek experience in the hills of Manali.
While looking at those pictures, I could feel the breeze and hear the sound of the freshwater, the smell of the forest, and an instant rush of nostalgia hit me. Suddenly I realized how long it had been since there has been a trekking experience like this in my life. Luckily enough by that time I was about to go back to Manipal and thus made up my mind that once I am back to Manipal, I am definitely going on a trek somewhere near.
At that time, I wasn't aware that there existed a place like Kudremukh, it is after talking to some of my localite friends that I got to know of this heavenly place and that's how a decision was made in my mind that, this is where my 'half' trek would be.
Kudremukh: How to Get There from Manipal

Since Manipal is a well-connected town, you will get buses and autos at an affordable price to any place you wanna go. From Manipal, there are several ways to travel to Kudremukh. Depending on your budget you can choose to travel by train, bus, private taxi or by your own vehicle. For me, the way to travel was through my own vehicle.
Yes! You may need a slightly bigger budget than usual but at the end of the day, it's worth the pay. Manipal has easy access to two and four-wheeler rentals with suitable rates. As a group of six, we took three scooters for the entire day, and trust me, it was a journey like no other!! The cold breezy winds rushing through your hair and the beautiful greenery surrounding you will energize you for all that is about to come. After all, more than the destination, it is the journey that matters.
The distance from Manipal to Kudremukh is around 87km which would take about 2 hours to reach. The route of travel is quite clear for a large part of the journey with some bumpy and muddy roads in between and towards the end, however, there is always a place for food and other snacks along the route. There are few small restaurants that serve great breakfast and that too at a very cheap price.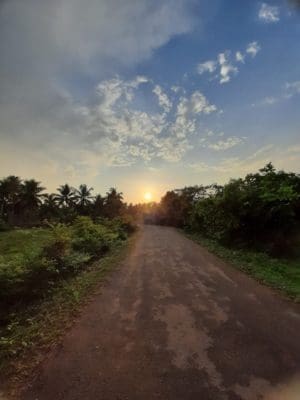 Apart from this, the entire ride is very enjoyable, especially for those who are sitting in the backseat and enjoying the view.
The Journey to Kudremukh
If you are planning a trip for the Kudremukh trek with your own vehicle, then it is always advisable to start your journey early in the morning, only then you will be able to make use of the day to the fullest. We started at around 4:30 am from Manipal and reached Kalasa which was our stopping point at around 6:30 am.
Since the forest department does not allow private vehicles to be parked near it. Upon reaching Kalasa you must park your vehicles near some local shops, and there you would see many jeeps which would take you to the forest office. It is from here that you get your first permission to start your trek.
Throughout my trek I realized some very fascinating things about the Kudremukh trek which I had never experienced in my earlier treks Even Though the trek difficulty is moderate, the Kudremukh trek is one of those treks that you can do completely on your own, there is no need for any guidance.
We started our trek somewhere around 7:15 am from the forest section. Now, this is a part of the trek which many trekkers may not like because of its fragile state and slightly difficult surrounding to trek on. Personally, I found this section to be a bit of a challenge at first but later on as I continued, my perception changed. I could feel the peace that it brought to me, the sounds of the water and the humming of different birds did not make it seem bad at all.
What a lot of people do not realize is that these forests are reserved forest which is home to a varied flora and fauna of the country. It is a rare opportunity to get permission to travel in such forest areas and it's an even rarer opportunity to trek amidst the wildlife anywhere in India. In my personal experience, I have never been on a trek or to any other place where I have been exposed to the forest in such a raw manner.
As we continued our trek through the forest, I saw many animals around, peacocks flying and one or two deer being spotted. That scene never fades from my mind, it's something like you see in fairytales. The forest trek ended with a vast meadow with endless flowers of yellow and pink color, all moving in front of our eyes. Here you can take a rest, click pictures, run around like in the movies, it would all feel just like a dream.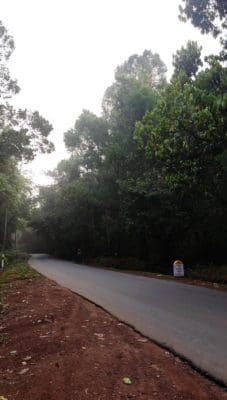 Another interesting fact that I noted was that this trek was not like another ordinary trek where you trek through the forest, see a grassland, trek further and reach the peak. Almost half of this trek was filled with forest and meadows coming one after the other, and it's not like all of them were the same, each offered something different, like in one forest we found the bamboo trees, in the other we found waterfalls, it was all different.
It made my experience really exciting since there was something in every forest, it was always a surprise. After trekking for about two hours, we reached the endpoint of the first stretch, the view from here was breathtaking, with the Kudremukh trek on one side and vast meadows stretching endlessly, at that moment I felt that I have done something, I have reached somewhere, completely on my own. It was a feeling that completely overwhelmed me.
Before coming to this trek, I heard and read about the overwhelmed state of the trekkers once they saw the view of the valley from the peak. I didn't realize at that time what it meant or how it felt but when I saw a similar scene like that, I realized what it was all about. Even though by this time, we were completely exhausted by completing this long stretch, I became more determined than ever to reach the peak, which laid in front of you green heaven.
However our fate had different plans for us, just as we were about to start trekking for our next stretch, the weather took a different turn. Because of that, we had to retreat to the check post. There are times when due to the weather conditions the trek can be stopped in the mid-way. Since we did not reach the peak, the descent was a bit easier, we reached the check post at 11:30 am. After a few more minutes of walking, we had a filling breakfast at a nearby homestay, there we rested for a bit, enjoyed the rain, and headed on our journey back to Manipal.
The Kudremukh peak is a spot still unknown to me, I am yet to see what I call the 'green heaven'. However, I do not regret the fact that I was unable to reach the top of the trek because what I achieved through this trek is a surreal experience. I gained the confidence to do things on my own and captured a captivating moment, which I believe everyone must have in their lifetime.
The Kudremukh trek is definitely the most beautiful trek that I have been a part of in my life. Even if it was a half trek, it completed me in many ways which city life would not have been able to do. To date, when we are in lockdown and life is uncertain, it is the memory of this day that has given me hope. It made me believe that this time too shall pass and someday I would go back to complete this trek which gave me a different understanding of life.
Essential Price Breakup
Scooter rental on an hourly basis = Rs 30/hour
Scooter Rental one day price = Rs 320
Jeep Price = Rs 150 to 200 per person
Fuel Price = Rs 600 in total
Forest Permission = Rs 600 per person
Breakfast = Rs 100 per person
Guide charges (If taking one) = Rs 500
Some tips to remember while traveling
If going in the months of July to September, do call the Forest Office once to check for the trek availability.
Since the trek takes you through the reserved forests, the Forest Office only allows 50 people in total to trek for one day, so make sure that you reach the check post early.
Camping is not allowed in the Kudremukh trek.
Carry a minimum of two liters of water with you and extra energy drinks, if you need one. Food items that give energy, like high-calorie snacks are a must.
Carry suitable medicines, antiseptic cream and powder, and band-aids for emergency purposes.
Since the Forest does not allow trek after 6 pm, make sure to finish your trek before 6 pm.
About the Author: Devaanshi is a humanities student with an absolute love for traveling and everything related to it. Cooking and Writing are other fields that interest her.