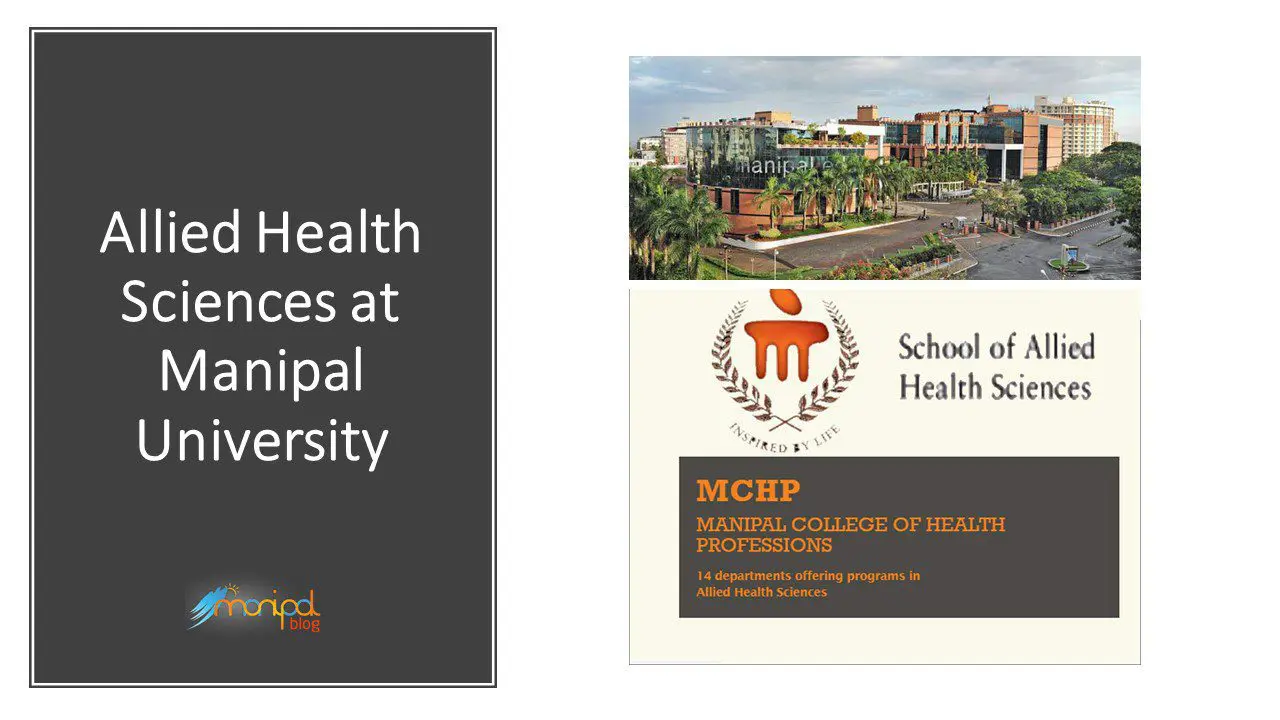 Allied health sciences courses are offered by the Manipal College of Health Professions (MCHP), Manipal University, one of the Institutions of Eminence in India. They have a proactive placement cell that helps students establish themselves in the world, the institute is a reliable recruitment resource for global corporate giants, and it offers a student exchange program collaborated with several universities in the United States of America.
What is Allied Health Sciences?
A major in the Allied Health Sciences is further categorized into five divisions, out of which students can pursue their Bachelor's or Masters in their preferred field of interest. They comprise of Health Sciences, Public Health, Healthcare Administration, Health Promotion, and Occupational and Environmental Health and Safety. Achievers of Allied Health Sciences do not engage in professions like nursing, pharmacy or medicine. On the other hand, they work on a range of diagnostic, therapeutic, technical and direct patient care.
Extensive knowledge about pharmaceuticals and a medical background is not a mandate for this course. However, development of certain skills like basic life support, knowledge about the basics of medical laws and ethics, interpersonal communication, understanding of human behaviour and counselling are a mandate.
Allied Health Sciences at Manipal University

Manipal Universities health sciences program is conducted by the MCHP, formerly known as MCOAHS or Manipal College of Allied Health Sciences. MCHP is wholly dedicated to the needs of Allied Health education. The students mostly engage with the technical aspects of the study. The aspirants are introduced to recent advancements and made to think about what lies ahead when it comes to the health of national and international citizens.
Programs Offered at Manipal College of Health Professions (MCHP)
Eligibility Criteria for Allied Health Sciences at Manipal University

The aspirants seeking admission into the Bachelor's in Science program at MCHP in Allied Health Sciences must have passed 10+2 or an equivalent with the subjects being Physics, Chemistry, and English with Biology/Mathematics from a nationally recognized Board, with 50% aggregate marks or an equivalent in all the subjects.
Why MCHP Manipal for Allied Health Sciences?
It is only natural to look for superior facilities in an Institute to aid student's needs and help them develop new perspectives into technology. Thus, MCHP has further established a superior exposure in Allied Health Sciences due to the following reasons:
MCHP has its research laboratories with opportunities for researching assistance for young aspirants.
MCHP has an overall 80% placement rate to foreign nations like UK, USA, Canada, New Zealand, Australia, Ireland, Gulf, etc.
The students are engaged with the best of facilities when it comes to museums. There are over 1,000 specimens of several body parts organized in the museum.
MCHP provides global exposure with relevant books, periodicals, journals and even magazines about the recent advancements in Allied Health Sciences.