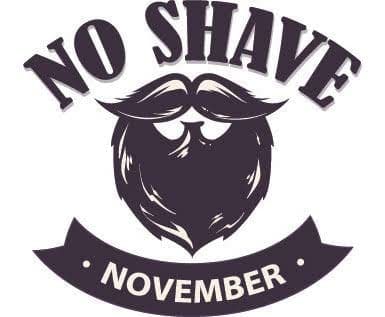 Its November and the social media handles have started shouting No-shave November. From people posting pictures and quotes about it and bragging about how religiously they are following this tradition, No-Shave November has started losing its meaning in the long run because of the hoopla blind followers have created. Before you consider yourself a participant of NSN, here's all that you need to know about No-Shave November.
How did it originate?
In 2007, a fathered of the Chicagoland Hill family, Matthew Hill, died due to colon cancer. His 8 sons and daughters started this campaign in the reverence of their father in 2009 to raise funds for cancer awareness. Today it isn't just followed in the US but also throughout the world.
What is the purpose?
The purpose of No-Shave November is to forgo shaving and grooming of facial hair and let it grow wild and stray for a month to create awareness among the public about various types of cancers including prostate and breast cancer. This is the month when genuine participants drop their razors and donate the money they spend on shaving and grooming of facial hair for a holy cause like cancer awareness.
Is NSN sexist and non inclusive?
In a way yes, No-Shave November is sexist because women don't participate in it as actively as men do. Not everyone grows a macho wannabe beard and so this holds the non-growers aback. Some job profiles expect a clean-shaven look. This makes the campaign non-inclusive at some point.
How to do it right?
NSN isn't a compulsion. It's just a trend with a noble cause. There can be better and suitable ways to create cancer awareness but if you really want to participate in NSN, make sure you do it for the cause and not for those hearts on Instagram. Try to donate the money you save to cancer research. Make it a point that you get all your friends and family members checked by a doctor regularly to reduce any kinds of risks related to cancer.
Which are the other similar campaigns?
Another such campaign called Movember was started in 2003 in Australia and later spread in 21 other countries. This non-profit organization focuses on prostate cancer, testicular cancer, poor mental health and physical inactivity. Both Movember and NSN work for similar causes and do their parts well. Every year half a million men die due to prostate and testicular cancer and suicide according to the WHO. Hence standing up for men's health becomes as important as wearing pink in October.
Lastly for all the men out there, "Kissing a man with a beard is a lot like going to a picnic. You don't mind going through a little bush to get there!" says Minnie Pearl. So let your scruffy beards flaunt of the great cause you will be supporting this month (wink).