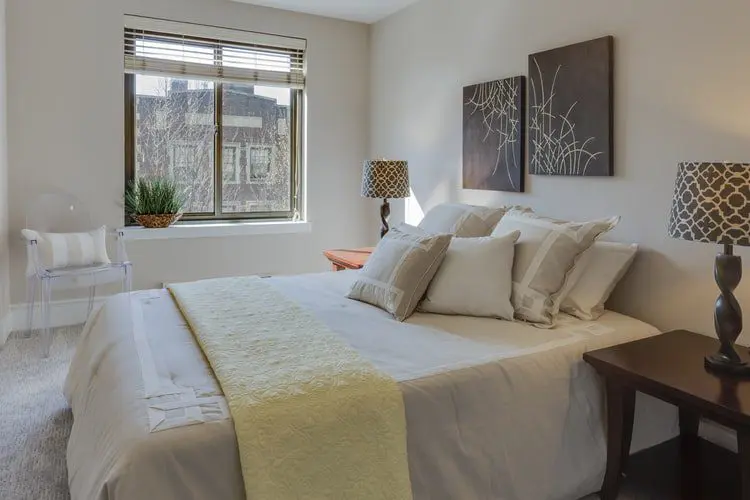 Of all the rooms in an apartment or house, the bedroom just might be the most important. A good night's sleep is crucial to your health and well-being, so you need a bedroom that makes you feel calm and relaxed.
Maybe you're a minimalist. Maybe you like classic, traditional decor. Regardless of your style, when it comes to decorating a bedroom, people always make the same mistakes.
It doesn't matter if you have a tiny bedroom or a grand master suite – here are the top five-bedroom design mistakes to avoid at all costs.
1. Choosing the Wrong Colors
Your bedroom is your place to relax and unwind at the end of a long day. So even if you love shades of hot pink, bright orange, and red, the bedroom is not the place for them.
From the color of your walls to the color of your bedspread, avoid decorating your bedroom with harsh, bright hues. Instead, stick with pale shades of blues, soft green tones, and neutrals such as white, light grey, and beige.
The trick is to choose colors that make your bedroom feel peaceful and calming. After all, its primary purpose is to encourage relaxation and sleep. 
2. Selecting the Wrong Bed
When it comes to choosing a bed, size definitely matters. Yet people want a bed in the wrong size all the time.
Don't try to cram a king bed into a small room. Don't put a full bed in a spacious suite. The most crucial design aspect of a well-styled bedroom is to make sure that the proportion of the bed is right for the room.
Not sure how big or how small a bed you should choose?
Space your mattress in such a way that you can walk around all sides of the bed, and have room for one or two nightstands.
Always take the measurements of the room before buying a mattress or frame.
In the meantime, you can use this little cheat sheet as a guide:
7' x 10' room = twin bed
10' x 12' =  full
10' x 14' = queen
13' x 13' = king
14' x 12' = California king 

3. Allowing Clutter to Collect
It's easy to let clutter take over, but the bedroom is one place where you really need to keep it at bay.
And by clutter, we don't just mean stacks of laundry and piles of shoes. (Though those do tend to be the items that most people have trouble organizing).
Clutter comes in all shapes and sizes, and it includes everything from decorative items to extra pieces of furniture to art on the walls.
Your bedroom should be personal – it should feel like you. So you have to incorporate some decorative items that reflect your style. At the same time, it's essential to find a balance between a cluttered mess and a minimalist room without any personal touches.
Avoid covering your bureau or dresser with frames, jewelry boxes, and candles. One or two decorative items is perfectly fine, but too many will just look messy. The same goes for art on the walls. A few strategically placed pieces of art or a well-designed gallery wall is all you need.   
When it comes to clothing and shoes, there's one good way to keep clutter to a minimum:
Have plenty of storage space to house things.
Make sure your drawers and dressers are big enough to fit all your clothing. If they aren't, it might be time to purge that closet and get rid of the things you don't wear.
If you have floor room, you can add stylish storage pieces, such as an ottoman or a bench at the foot of the bed. If not, consider a bed with hidden storage or a shelving system for your closet. 
4. Choosing the Wrong Lighting
When it comes to lighting a bedroom, the best design approach is to give yourself options. One overhead ceiling fixture or one lamp on a side table just isn't enough.
Incorporate layers of lighting to set different moods and create some ambiance. Combining bright overhead lighting with soft side table lamps allows you to enjoy two different levels of light at any given time.
You should also make the most of any natural light that comes in through your windows. One common design mistake is blocking windows with headboards or tall furniture.
Let the natural light pour in as much as possible!
And if you do have an overhead ceiling fixture, make sure it coordinates with the overall design of the room. A generic white fixture from Home Depot isn't going to make much of a statement. But an eye-catching pendant lamp or chandelier will.
Swapping out a fixture for one that suits your style can make a huge difference in your design.
If you're renting an apartment, changing your lighting fixtures may be a bit of a challenge. But remember, you can always ask the landlord to make a few small changes here and there. They may say no, but it doesn't hurt to ask! 
5. Choosing Matchy-Matchy Furniture
It might be easier to buy an entire matching bedroom set that includes a bed, nightstands, and a dresser or two. But, the matchy-matchy look is a bit outdated. If you mix and match different pieces of furniture together, your room will instantly look more appealing.
That doesn't mean you can pair any old bed with any old dresser. Your furniture doesn't need to match, but it does need to coordinate.
Pay attention to the little details, such as table legs and hardware finishes. Coordinating those small details creates cohesion and consistency throughout the room, even if the pieces don't match.
When you're ready to move into or redesign your bedroom, avoid the mistakes above at all costs.
Don't:
Decorate with bright colors
Choose the wrong size bed for the room
Allow clutter to collect – if need be, purge your closet or invest in extra storage
Block windows or limit your lighting options to one ceiling bulb or one table lamp
And when it comes time to buy new furniture, don't choose a boring set that's a perfect match.
Avoid these five-bedroom design mistakes to create a calm, soothing room where you can rest, relax, and sleep like a baby all night long!
Author Bio: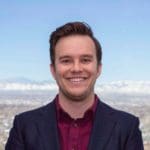 Ryan Sundling is a Group Marketing Manager at Cardinal Group Management. He has over 10 years of experience in the conventional housing industry and works with Alexan on 20th Street Station daily to help them with their marketing efforts.