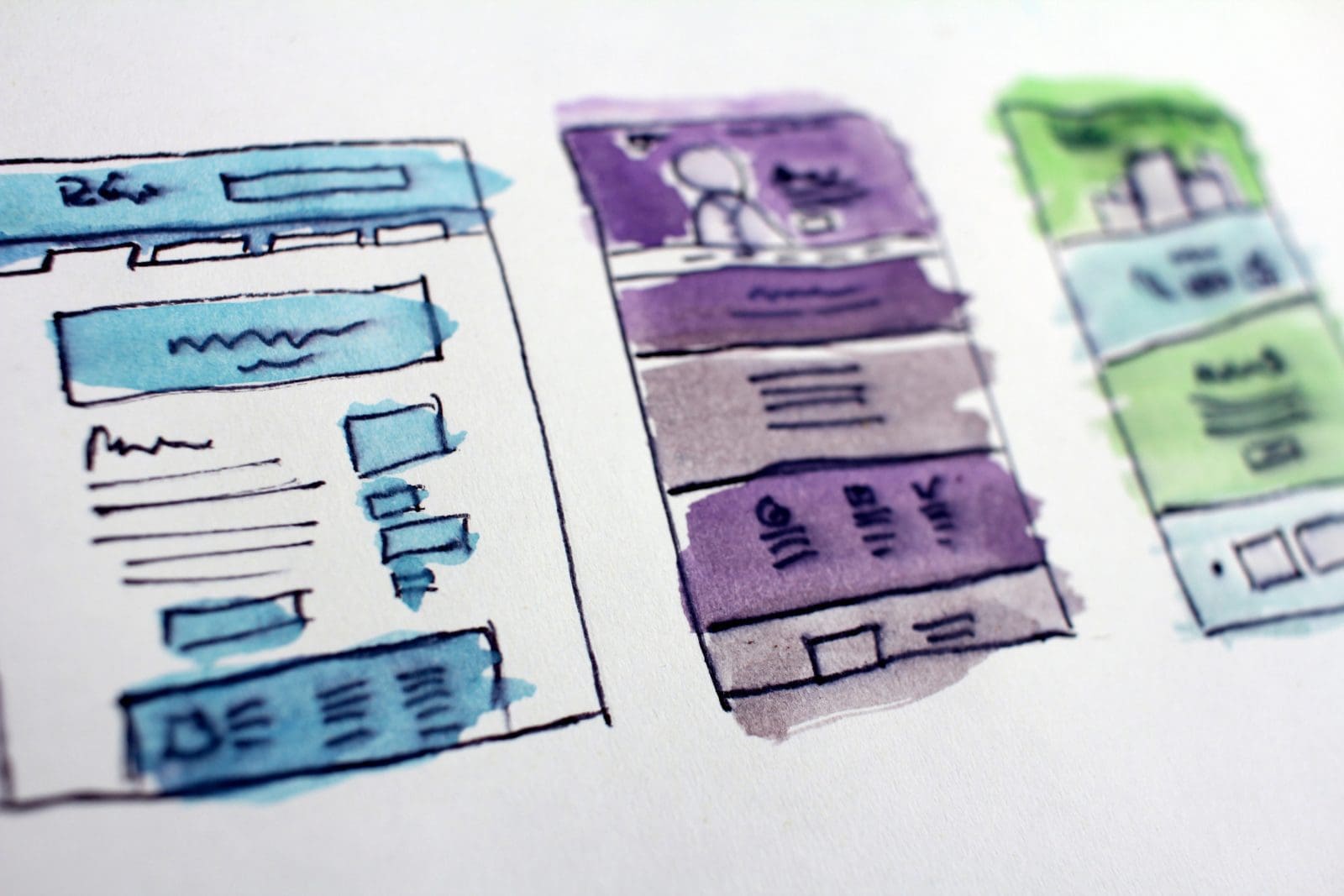 The world is gradually becoming digital. Most people prefer online deals because it's less stressful as goods and services can be purchased without physically going to a store. Pretty much everything is advertised online to target audiences, making it easy to find the solution to various needs.
As a business owner, it's now inevitable to own a website alongside a physical office or store location. However, there are essential things to take into consideration when building a website. If you create a site without any idea of what to do, then this article is for you.
We have researched extensively and below is a list of 10 web design tips to build a functioning website.

1. Know Your Goal
This is where you answer the question 'why do I need a website?' Apart from knowing why you need a website, there are other questions to answer as well:
Who is your target audience? – The people you have in mind to reach with your content, product, and services.
What is the website for? – Are you developing the website to dispense information, market products, and services? Even though you can combine different content on your site, it's better to be very specific!
Who is your competition? – Without knowing what your competition is doing that works, you may be entering into this as a suicide mission. So, check out similar websites in your niche and industry and get ideas from what you think works and let that guide you for your own site.
It may be helpful to write out one or more clearly identified goals, or a one-paragraph summary of the expected aims. This will help to put the design on the right path. Make sure you understand the website's target audience and develop a working knowledge of the competition.
2. Goal Actualization
Once you know what you intend to achieve with the website, the next line of action is to set-up plans for its actualization. Does this stage require some intellectual work like the website's pages?
A major common problem of web design is how to go about it. You set out with one goal in mind. Gradually, it expands, evolves, or changes altogether during the design process — and the next thing you know, you're not only designing and building a website, but also a web app, emails, push notifications, and so on. This means that you must have a budget and a timeline before the process becomes too unrealistic.
3. Solve Visitor's Top Problems
Your website should give answers to your customer's questions. Every unanswered question is a missed opportunity to build trust and reluctance to visit again. This is why adequate research is required before setting up your website.
4. Visuals For The Website
The next thing to focus on is the visual brand for your website. This may or may not be well-defined, depending on what you want. Tools like Style Tiles, Moodboards, and Element Collages can help with this process. This part of the design process will often be shaped by existing branding elements, color choices, and logos.
A visually appealing site is known to increase clicks, engagement, and revenue.
5. Keep Images Real
Apart from selecting the right color theme for your site, it's also essential that the images on each content are of high-quality. Not only do images make a page easier to digest, but they also convey vital messages without boring your readers. The visual design is a way to communicate and appeal to the site's users. Get it right, and it will determine the site's success.
6. Communicate In Simple Terms
The easier it is to read your content, the more likely visitors will return. Make use of common words that visitors expect to see and avoid long sentences and fancy words.
It's not about dumbing it down; it's about using simple language that everyone can understand. If you need help translating words into foreign languages to make them readable, then online resources like The Word Point will come in handy. Research has shown that bringing down the readability levels can improve the success rate for all visitors.
7. Use Short Diction And Paragraph
Long and bulky paragraphs do not align with the best practices of digital content. Merely breaking up long paragraphs makes the content easier to read. As a general rule, don't write paragraphs longer than 3-4 lines. If a line is too lengthy, it becomes tedious for readers.
8. Relevant Links To Other Websites
Pretty much every website owner has been told that adding related links to relevant sites is a great SEO strategy. And it is! However, if you are going to backlink to your homepage or service page, then you should be extra careful.
Adding links to blog content will help your visitors find what they were looking for, however, linking to your homepage or service page may hurt the success of your site as it basically takes visitors away from your website as opposed to keeping and converting them.
9. Make Your Footer Social Media Handles
Speaking of linking relevant sites to your website, you want to make sure your social media buttons are not displayed right there on the header of your site. Instead, try integrating social media accounts the right way so that it doesn't distract visitors away from your website easily. If you want to link social networks, do so on your footer. This way, visitors can find those social networks without leaving your site in less than 10 secs.
10. Email Signup Forms For Subscribers
Ever been to cool websites and while scrolling through the site, a subscription form pops up out of nowhere? Well, you shouldn't forget to include that to your site. This call to action forms works best at the bottom of your homepage or service page. This form is just to get visitors to subscribe.
The form must stand out(sometimes a contrast to the site's theme color), it should also inform visitors of what they stand to gain from subscribing to your website, as well as showing them proof of how many subscribers you have already.
Final Thoughts
Believe it or not, there is a way to maximize the success of your site by merely paying attention to it's design process. Always strive to keep things minimal, clean, and modern. By tweaking the settings and customizing your site a little bit more, can increase the conversion rate of visitors to customers. Nobody likes clutter, and you'll only increase your chances when the design of your site is less complicated.