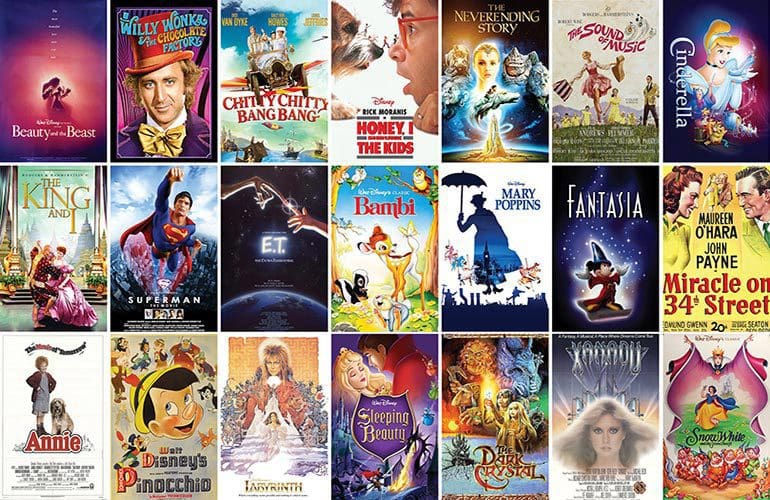 There are times when we just sit with a cup of coffee, relaxed and peaceful, and our minds drift to those good old memories of our childhood, the nostalgia embracing us in its own warm solace. The remembrance is what makes those days special, the innocence of that age and the pure joy of being a kid will be something that we will cherish throughout our lives. And in this cherishment, comes the movies – or more specifically, the animated, and semi-animated movies that we have enjoyed watching while growing up. And even though we won't admit it,  we still do enjoy it. So, here are the ten animated movies that have been my favorites and our partners in crime during our childhood. 
The Lion King: 
No matter how much we deny it, the truth is, 'The Lion King' is a movie that will always remain close to our hearts. Coming out of the concentric circles of fairy tales, and prince and princesses, 'Lion King' takes us on a fascinating journey to the jungles of Africa along with an emotional rollercoaster of happiness, terror, and sadness. The story of the cub lion 'Simba', his birth, his journey to manhood, and eventually to his kingship, touches our heart to the core. The scene where Mufasa dies will forever be the crying trigger for all of us, vain to deny it. Superbly animated, showing the darker parts of politics – may it be the animal kingdom or mankind – and heart-touching 'Lion King' will always be a golden part of our childhood.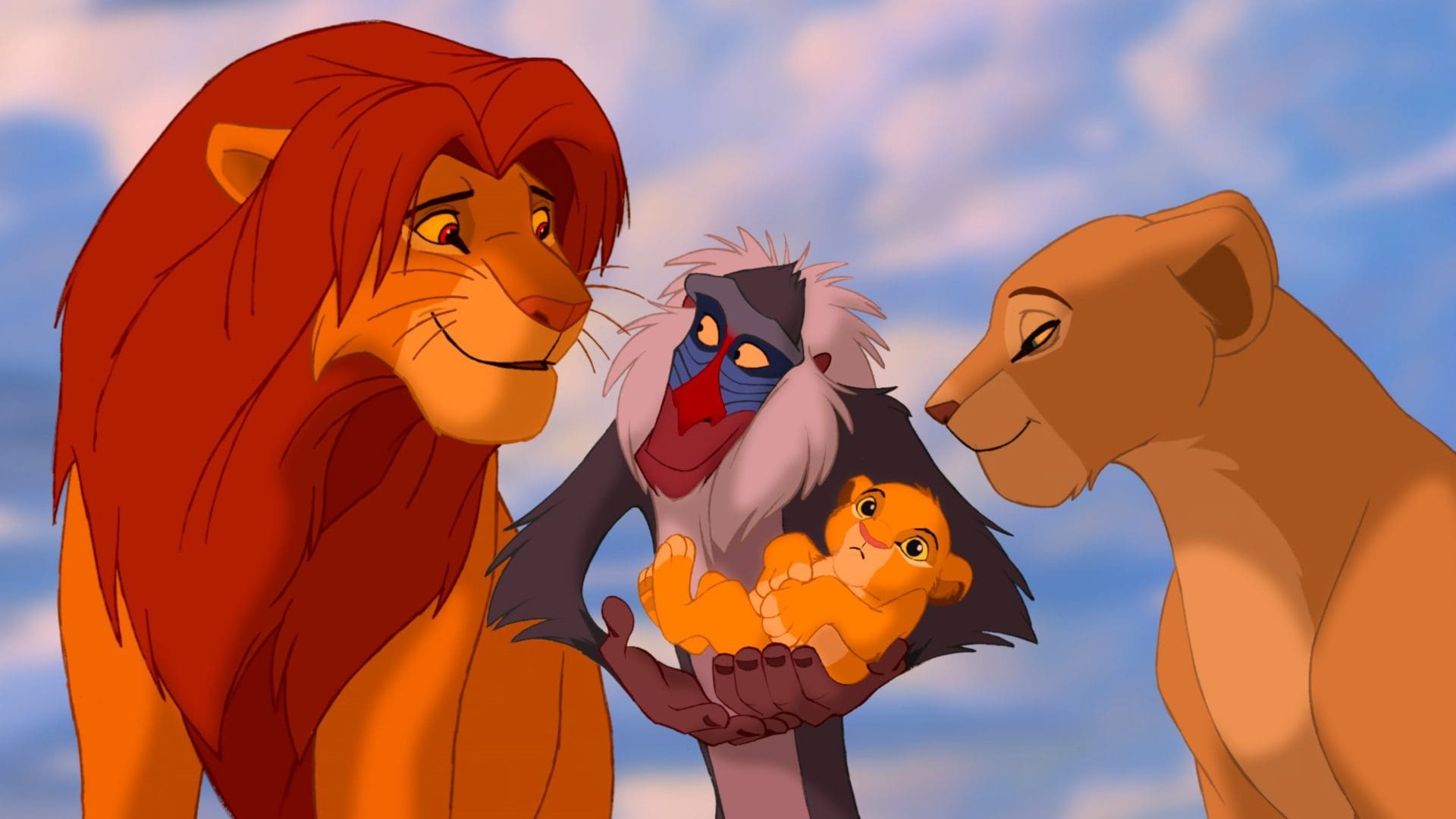 Ratatouille: 
"There's a rat in my soup!" 
Oh, and what a rat it is, if not the adorable, lovable, and sweetest, little Remy! That's a movie that will turn even the rat-haters into a gooey-eyed audience. The earnest rodent and his family are swept away from their home in the cottage kitchen ceiling through the torrential floods of the sewer system, and after various adventures Remy meets Linguini through whom this talented, chef rat cooks delicious French recipes! The scenes where Remy burrows his tiny fists in Linguini's hair operating him like a puppet had us all laughing, and 'awwing'. Yep, definitely wanted a rat after watching that movie.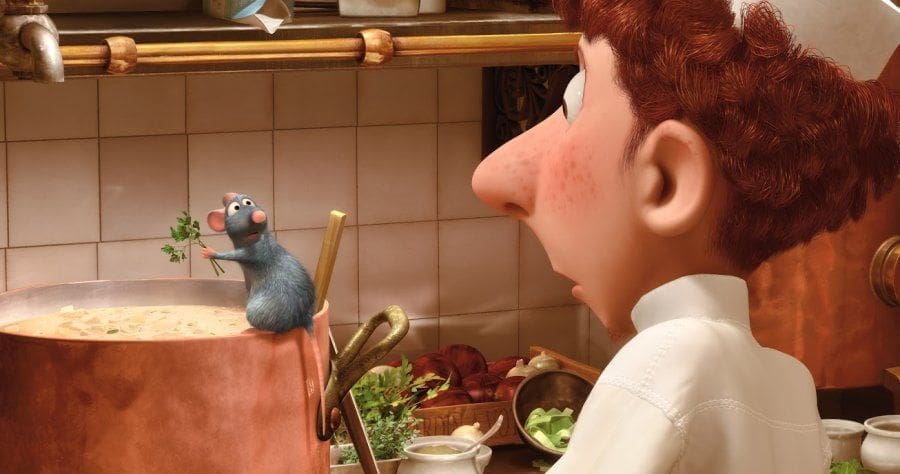 Tangled: 
Ah! This one might be our personal favorite, also called the 'crush' movie. It might very well be ideal to say that 'Flynn Rider' aka Eugene Fitzherbert, might be the most handsome Disney male character we have ever seen, and at least once all the girls have fawned over him. Ahem, and the boys have definitely fawned over the doe-eyed, magic-haired Rapunzel. The movie takes us from the highest to lowest point of emotions, crying and laughing with the characters so much that we might as well be tangled in a mess!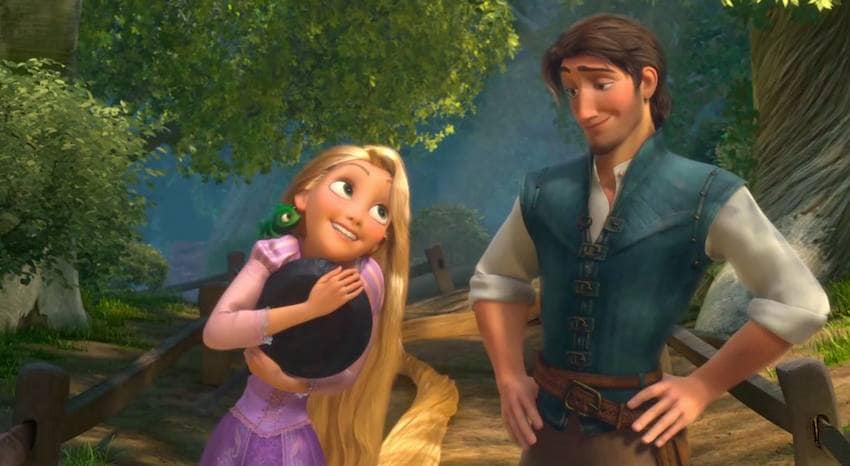 Tom and Jerry movies: 
Remember the first Tom and Jerry: movie – where we saw the frenemies helping out 'Robin' in finding her father? Yes, since then we have come across so many more movies starring this lovable cat Tom, and mischievous mouse Jerry. From the fantasies of magic in the 'Tom and Jerry: The Magic Ring', to the space 'Tom and Jerry: Blast off to Mars', to the christmas tales 'Tom and Jerry: The Nutcrackers Tale', to pirating 'Tom and Jerry: Shivers Me Whiskers', are there anything that these two minxes haven't done? And for a better part of our childhood, we can proudly say that Tom and Jerry were our saviors.  
And now, here's a tricky debate: Jerry was the insufferable tyrant, while Tom was the innocent one.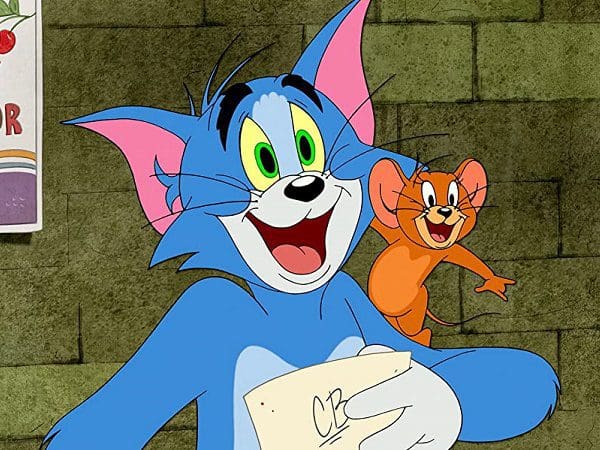 How to train your Dragons Trilogy: 
The moment I mention 'dragon' I bet you are imagining a particularly sweet, adorkable, and handsome, black-scaled dragon with beautiful green eyes. Yep, you are on point, my friend. We are talking about 'Toothless', the 'Night Fury'! 'How to Train your Dragon' series takes the top spot in my favorite list. To explore the budding friendship between Hiccup and Toothless to the point that they are ready to die for each other, and watch the relationship between Astrid and Hiccup grow have been one of the cherishable memories of my childhood. This series will absolutely enthrall your heart, and leave you in a mess with its beautiful ending. And now as I write this, I have this overwhelming urge to rewatch this series again. Aren't you getting the same urge too?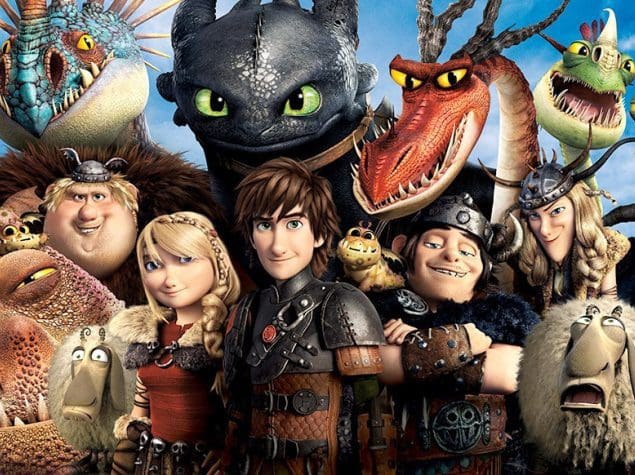 Stuart Little: 
Well, there were a lot of mice in our childhood, weren't there? But don't let this white, fluffy urchin fool you into believing he is a mouse because he is so much more than that! The youngest member of the 'Little' family, and the stealer of our hearts is 'Stuart' who rode his own tiny car, and had a beautiful tiny room. This mouse had his own bird girlfriend, even! Fascinating isn't it? 'Stuart Little' taught us that size doesn't matter, if your intentions are pure, then your life will be set, even if you are a…. a mouse.  Either way, Stuart, we love you with our whole heart.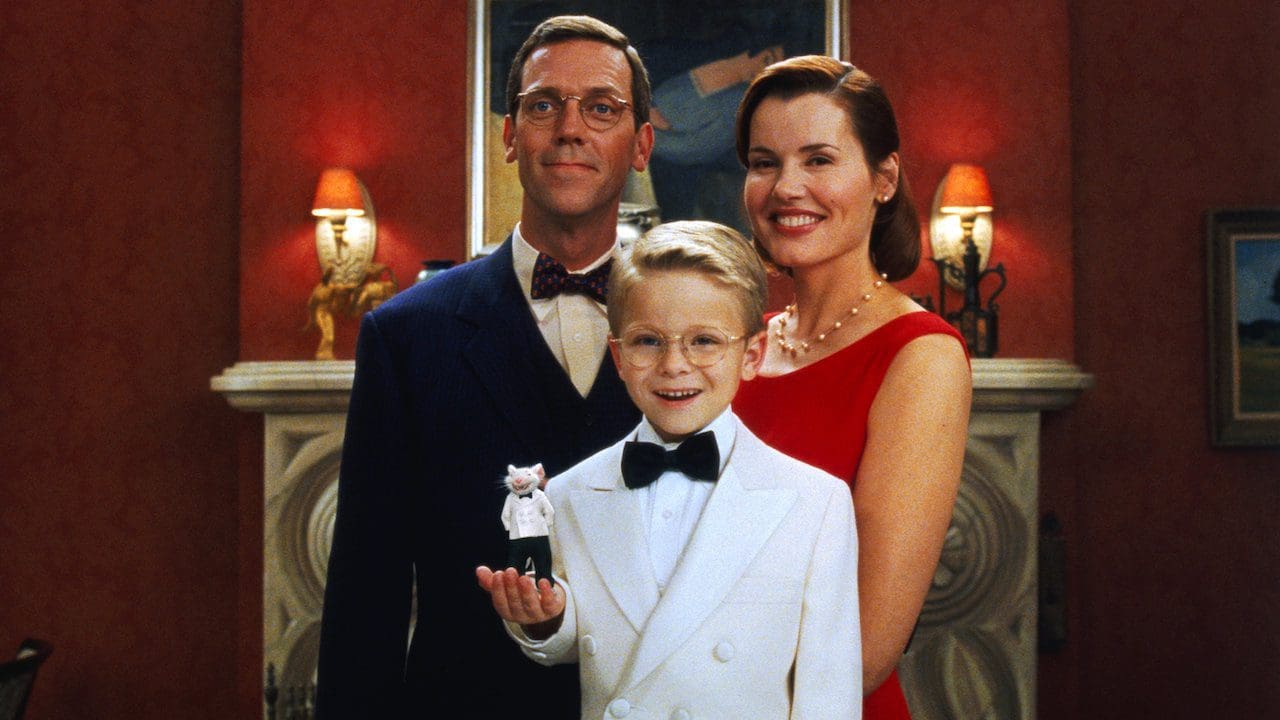 Dashavatar: 
Returning to our roots, and culture, when talking about Indian mythology, Dashavatar is the one movie that pops into my mind foremost. This 2008-animated movie highlights the ten incarnations of Lord Vishnu, taking us through the various epics like Ramayana, Mahabharata, Sagar-manthan tale, and Krishna leela, and so much more. With humorous dialogues, and melodic songs sung by Shaan, and Shreya Goshal, this movie brings back the treasured childhood memories.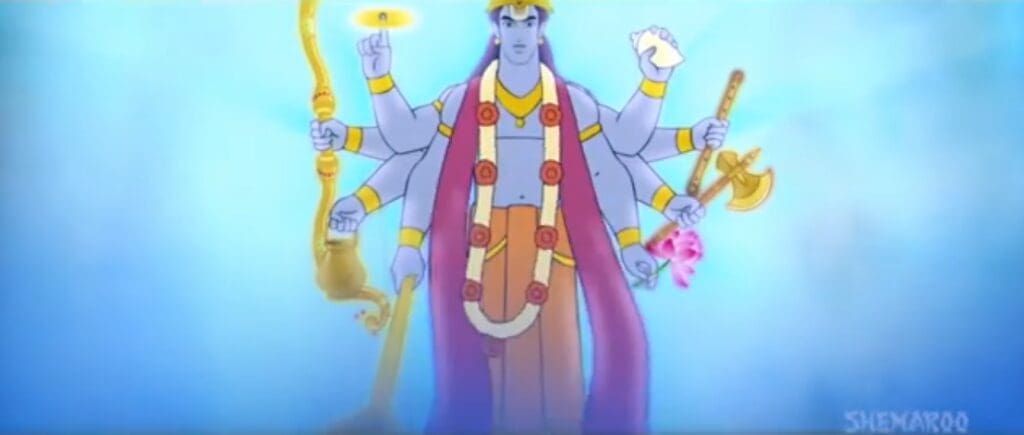 Beauty and the Beast: 
'Beauty and the Beast' is not just a movie, it's an emotion. Even talking about this movie penetrates my defenses and taps into my strongest, nostalgic memories as a child. The softest love story of Disney has been the first one to make us imagine what our future relationship will be. Many of us might deny admitting to liking the movie, given it's problematic premise of 'Stockholm syndrome' but back then, seeing the lonely beast with a heart, and Belle's love for him would flutter our hearts, and turn our stomach upside down in giddiness. It's a movie I will readily watch right now. 
Chota Bheem movies: 
Well, there's no point in denying that Chota Bheem was a supremely important part of our childhood, making us hooked to TV, and not letting anyone change the channel from Pogo. But the Chota Bheem movies were completely next level. And not to mention the menacing 'Kirmada' to be the greatest villain of all times. 
"Bheem ki shakti, dhoom machaye, saamne koi tik na paye,
Chota Bheem, Chota Bheem, Chota Bheem, Bheem, Bheem." 
And, you are singing it with me now. See? Brings back memories, doesn't it?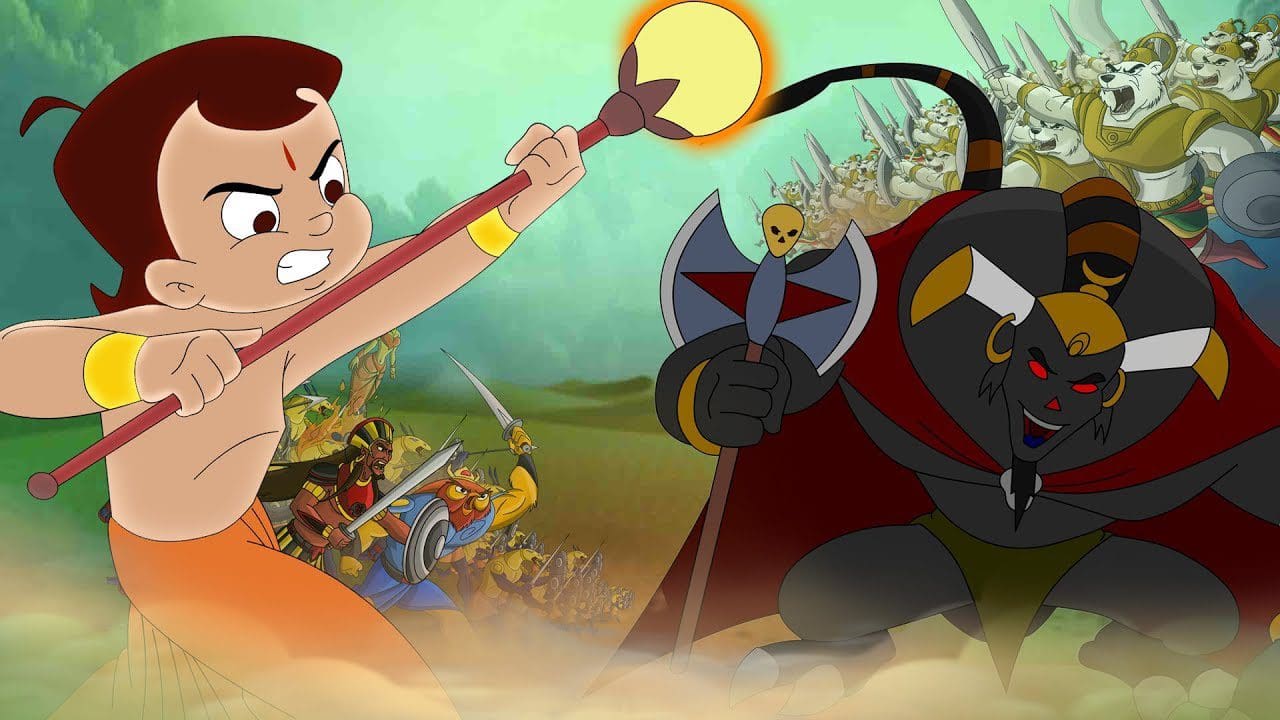 Shinchan movies: 
"Meri itni bhi tareef mat karo.." 
This is how we call it ending with a blast. 'Action Kamen' might be this five years old boy's superhero, but for us, 'Shinchan Nohara' is the king of his own kingdom. With the mind-numbing ridiculousness, and quirkiest situation Shinchan never fails to make us laugh so hard that tears roll down our cheeks. And with his action films like, 'Shinchan: Bungle in the jungle', 'Shinchan: Treasures of Buri Buri kingdom', and others, it was like our own brand of Serotonin wrapped under the hoodie of mischief.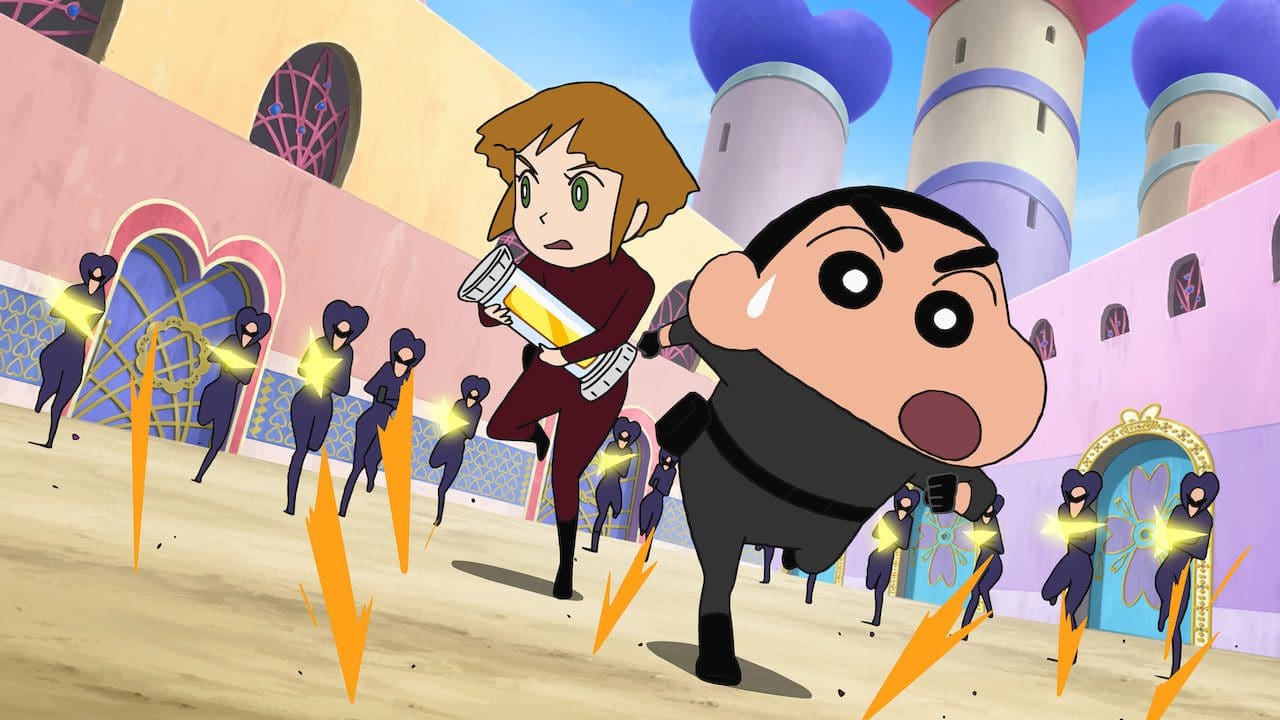 Childhood memories are our own Pandora's box. Once opened, it's difficult to close the lid. And the list of the hundreds of animation movies, and cartoons that we used to watch back then, is never-ending, but even the few reminiscences are worth reliving those golden days of innocence, purity, and simplicity.