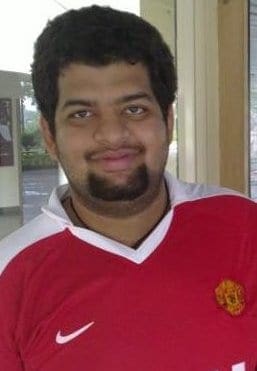 There can not be a greater agony for any parents in this world to witness their child's death before themselves. Oh God why did you create this world if one has to behold such a moment.
I am still unable to forget Ishan's mother's face crying endlessly and his father not shedding a single tear before he broke down while addressing the students. Actually fathers are stronger figures or atleast they do not put their emotions to a display.
But whom can we blame: college administration, bus driver, conductor, the day, the time, the life or the God. I really have no idea. Death is the one point where everyone is just helpless. Not even the greatest of the human minds could provide a solution to this. Here fails the Einstein's Theory of Relativity or Newton's Laws of Motion and life seems like a factless affair with no substance. This is the point where everything freezes and all scientific explanations and discoveries hold no good.
Practically speaking the case like of Ishan's rarely end up with a positive outcome but I was hoping some sort of a miracle. He did not deserve to go like this. Truly speaking I have not met anybody better in human qualities than Ishan not only in Manipal but in life. He was such an enthusiastic yet disciplined guy. He was not the most gifted one when we talk in terms of physical fitness but his zeal for exercise and gym was supreme. Rarely he used to go for partying and in case he attended one then he used to come straight away from gym.
Only on last Sunday his mother was talking to us in hospital when she said even at home he was the most well behaved and never had a fancy or demand. He even used to wear old clothes of his uncles and father. The last time he demanded new clothes was a pair of Kurtas so that he could wear it while going to Krishna temple. He was a true religious person and was a recurrent devotee at VGT and Bhajan Kutir. The Sun can rise in the north and set in the south but one could never had an unpleasant time with him.
The way his father addressed the students at KMC Forensic building just showed his supreme character. He did not speak a single word against the college or administration instead thanked them for their support and even requested the students to maintain peace in college and stressed that instead of one Ishan he has now 1000's of Ishan in form of all students. He even urged the students to be in touch with him via telephone so that he feels   Ishan is talking to him. Even his mother while crying relentlessly folded hands and greeted every student and faculty member present in her vicinity. Now we can guess why Ishan had the finest of the qualities in him.
I don't know why God was in so hurry to call him. Sometimes God's way of working is out of human intellect's reach.
It was a true pride and privilege to have a friend like Ishan. May God send one son like Ishan to every family and parents like of him to every child. May your soul attain the greatest peace and fulfilment.
Chaitanya Kumar.