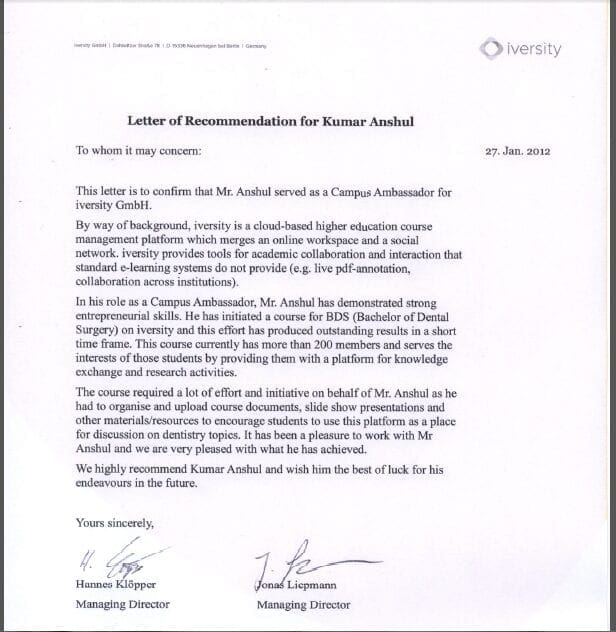 Landing your first job straight after college can be a challenge. The biggest issue recent graduates face during their job search is lack of experience. Yet, a killer cover letter can change the situation!
Want to know how to write one? This article will inform you on the tips you need!
What Is a Cover Letter?
Before we can get straight to writing tips, it is important to clarify the term itself. In a nutshell, a cover (also often referred to as motivation) letter is an introductory piece that job seekers submit along with their CV or resume when applying for a job.
The primary purpose of this document is to introduce yourself to potential employers. There, you explain what exactly makes you a perfect match for a specific position.
Why do you need to write it? Some job seekers, especially inexperienced ones, underestimate the importance of this document.
While your CV or resume can give potential employers a general idea of what you do and who you are, a cover letter is much more personalized. It allows you to tell more about yourself and emphasize things that are not clearly visible in your CV.
It is worth noting that writing this document can really help candidates who lack professional experience as an applicant can make a focus on skills and knowledge rather than previous positions. Thus, it can give you benefit if you are looking for your first job.
Generally, there are two categories of cover letters:
One is applied along with other documents submitted to a specific opening;
Another one is used to express your interest in a specific company when you are not sure whether they have any current openings.
How to Write a Flawless Cover Letter Right After College?
So, you have successfully graduated from college. Now what?
The job-seeking process can be quite tiring, but the hardest part of it is making a great application. A cover letter is part and parcel of the application package, so here is a step-by-step guide to help you nail it.
Step 1: Get to Know the Company
The first and probably the best tip is to make your cover letter relevant and tailored to the specific needs of a particular employer. To do this, first, you need to study the opening carefully.
Along with reading a job opening itself, it will never harm to browse the company's website, blog, or social media. Also, you can find some useful details in the organization's statement of purpose.
If company workers know how to write a statement of purpose this part will be concise and informative. After reading it, you should have an idea of what they do and what objectives a company has.
Step 2: Intro
Your document should start with a catchy, clear, and engaging introductory paragraph. The first role this part is to play is introducing yourself to the potential employer. Tell how you discovered a specific offering, and say what position you are interested in.
The second aim is to make a strong and lasting first impression that will make you stand out from the crowd of other applicants. To make the right impression, add a powerful statement.
Step 3: Body
As a rule, the body of your letter should consist of two-three paragraphs depending on how much you've got to say. However, be sure not to make it too long because it may have the opposite effect.
What to write about in each paragraph? Since you are a recent graduate with no previous experience, it would be wise to stick to a two-paragraph structure.
Here is an idea of how your body paragraphs can look like:
First paragraph. Here you need to mention skills and accomplishments. If you don't have any professional experience yet, it is wise to focus on what you can do and what you've achieved so far.
In this paragraph, tell the employers what specific skills you have and highlight your accomplishments. Make sure that your points are relevant to this particular organization and a position;
Second paragraph. Use the second body paragraph to highlight some of your best personal and professional qualities. Once again, explain what makes you a great fit.
To do this right, you should have a clear understanding of what a particular employer is looking for in a perfect candidate.
Step 4: Conclusion
A conclusion of your document should be concise and straight to the point. Quickly summarize everything said earlier in the text.
Then, use your creativity to make a lasting impression. The key tips here are to sound confident, encouraging, and upbeat.
Step 5: Proofreading and Editing
Finally, when you are done writing, take some time to proofread your letter and polish it. Make sure that the text is:
Up-to-date and specific;
Relevant to a particular company;
Free of grammar, syntax, and punctuation mistakes;
Easy to read and clear;
Engaging.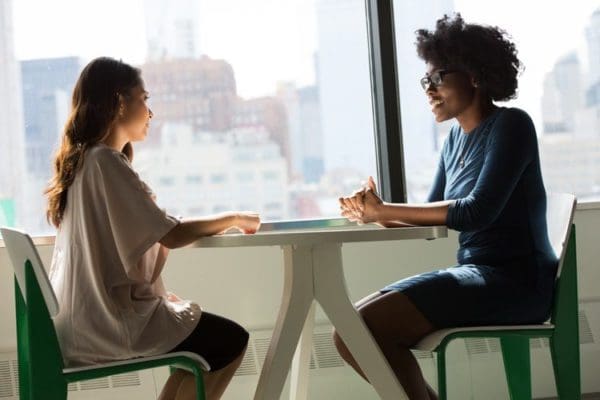 The Bottom Line
Submitting a killer cover letter can really help you land the interview even if you have no prior experience! However, you can only make the most benefit of it if you get it right.
In this article, we have shared some of the essential tips for writing this document having no professional experience. Use them to make the process simpler, and good luck!