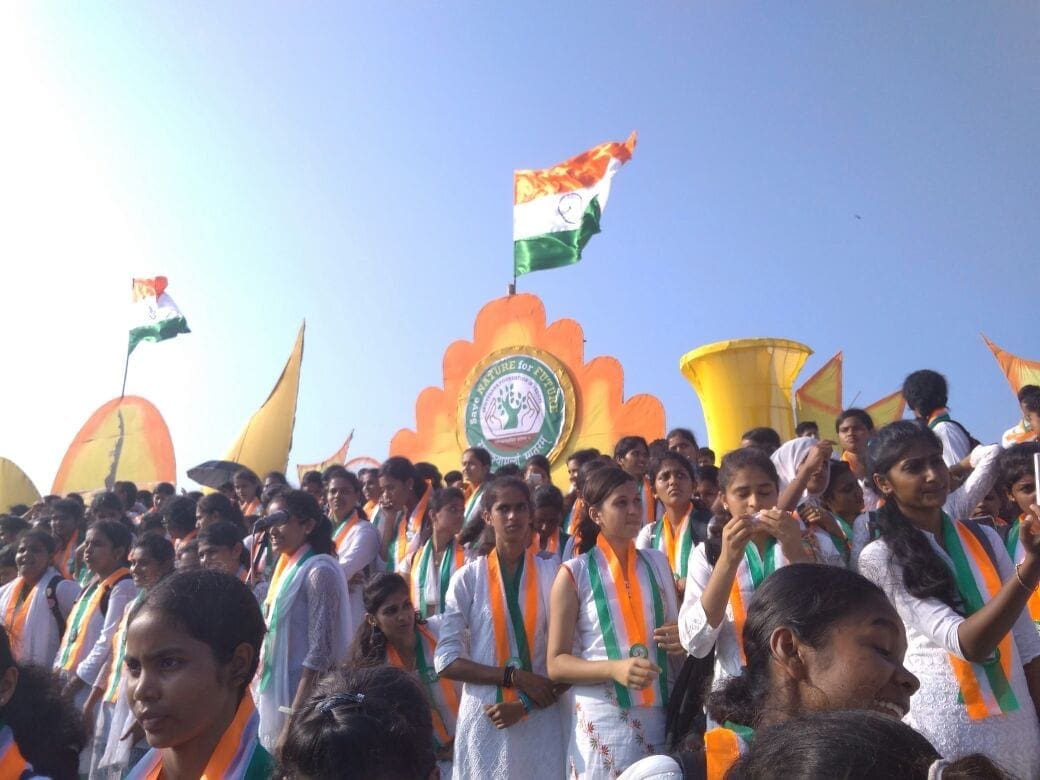 Over 5000 students attempted a World Record at the Malpe Beach on 13th January, 2018 on the 155th birth anniversary of Swami Vivekananda. The Golden Book of World Record Attempt was organized by Samvedana Foundation (R.) of Udupi and the event saw eminent singers like Yeshwanth, K Surekha, Vaishnavi Manipal leading students from over 25 degree colleges in Udupi in singing the full 5 minute Sanskrit version of the Vande Mataram song.
Additionally, prior to the attempt there was a huge rally with a 1750 m long tricolor being taken on a procession from the Gandhi Maidaan to the Beach where the record attempt took place.
Mr. Santosh Agarwal, representative of the Golden Book of World Records officiated the event sharing the stage with persons of note such as Minister for Sports and Youth Welfare, Shri Pramod Madhvaraj, former MLA Shri Raghupati Bhat and many others.
The event also saw over 200 students from Manipal University taking part and the record attempt was cinematographed by a Manipal based startup 'Skylight Solutions'
When asked about the event, Mr. Srujan G, of Skylight Solutions told that it was an honor to work on such a huge project that transcended all borders of caste, creed, religion, and profession and saw all students of all walks of life come together and be a beacon of hope to the world singing the Vande Mataram song in a single voice!