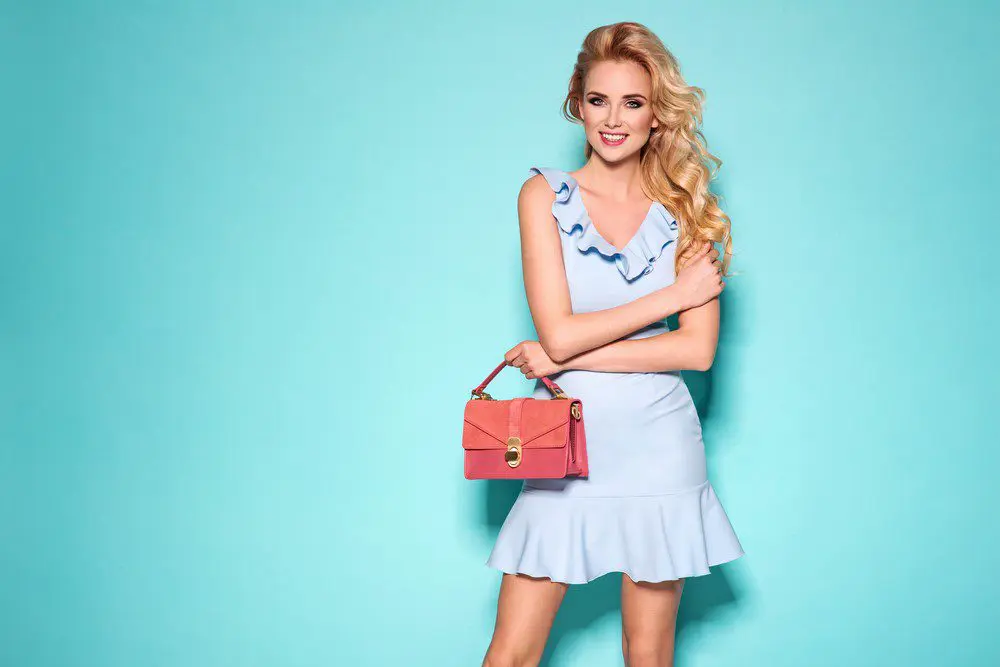 Shopping for women's handbags can be a confusing and tedious exercise. On one hand, is the bewildering variety of handbags available and on the other is the choice of the person for who the bag is meant. Online shopping has at least made one simplification, the running from one shop to the other is no longer necessary, you can visit the shop, look around, compare handbags features, compare prices and even place your orders from the comfort of your armchair, without once stepping out of your house. Of course, this still leaves the other major activity for you, that of actually selecting the one of the perfect designer handbags.
Among the myriad of handbags available, we can try to make some sense of what is available by grouping the handbags into utility patterns. Although handbags are fashion accessories, their utility depends on when and where they can be used. Some could be good for going shopping with; some for a casual dinner outing; while others might be useful for an overnight journey; some are good for slinging from the shoulder; some have to be carried in hand. Some of the common features are an interior zip pocket, an interior cell phone pocket, and an interior PDA pocket.
Bottega Veneta women's handbags come in five varieties – Large Cabats, Leather Shopper Handbags, Umbria Sloane Bags, Stretch Knots, and Messenger Bags. The large cabats and leather shopper bags are relatively simple, oversized tote with a woven body and double handles. They have an interior zip pocket, an interior cell phone pocket, an interior patch pocket, Bottega Veneta signature patch inside, and fabric lining. Colors available are black and brown. The large cabats are available in bronze also. The messenger bags have top zip closure, removable shoulder straps and silver brass hardware. They came in red, black and deep coffee colors. The sloane bags have stitched handles and smooth bottoms. They come in black, antique silver, golden and brown colors. The stretch knots have brass knot closures and are available in blue and black.
Celine women's handbags are available in two varieties, tote and handbag. The totes come in blue horse, beige horse, yellow horse, beige and apricot. These bags have golden brass hardware with double handles, Celine logo at front, zip closure, smooth bottoms, and perforated Celine signature at front. The Celine black four square handbag features four colorful rectangular patterns at the front, silver chain shoulder strap, single handle, smooth bottom, silver Celine metal nameplate, interior zip compartment, Celine signature patch inside, and twill lining. This bag comes in black color alone.
Chloe women's handbags and totes have a variety in colors. Handbags come in black paddington and black & wheat paddington. They feature chloe padlock at front, double adjustable handles, golden brass hardware, zip closure, five metal feet to protect bottom, and additional small bag with padlock and key. Other handbags come in white, wheat, deep coffee, red and army green colors, and feature zip patch pocket at front, double handles on metal rings, zip patch pocket on back side, four metal feet to protect bottom, and golden brass hardware.
The totes have two models, cyndi and paraty. The cyndis are available in patent red, patent purple, patent white and patent black. They feature double handles on metal rings, patent leather, turn lock closure, six metal feet to protect bottom, Chloe logo plate on back side, and golden brass hardware. The paratys are available in patent white snake, dark blue, red, white, deep coffee snake, patent black snake, patent black crocodile, coffee, and black. They feature golden brass hardware, removable shoulder strap, and double handles.
What if, you can't afford the handbags? Worry not, you can find replica designer handbags online, that look as good as the original.