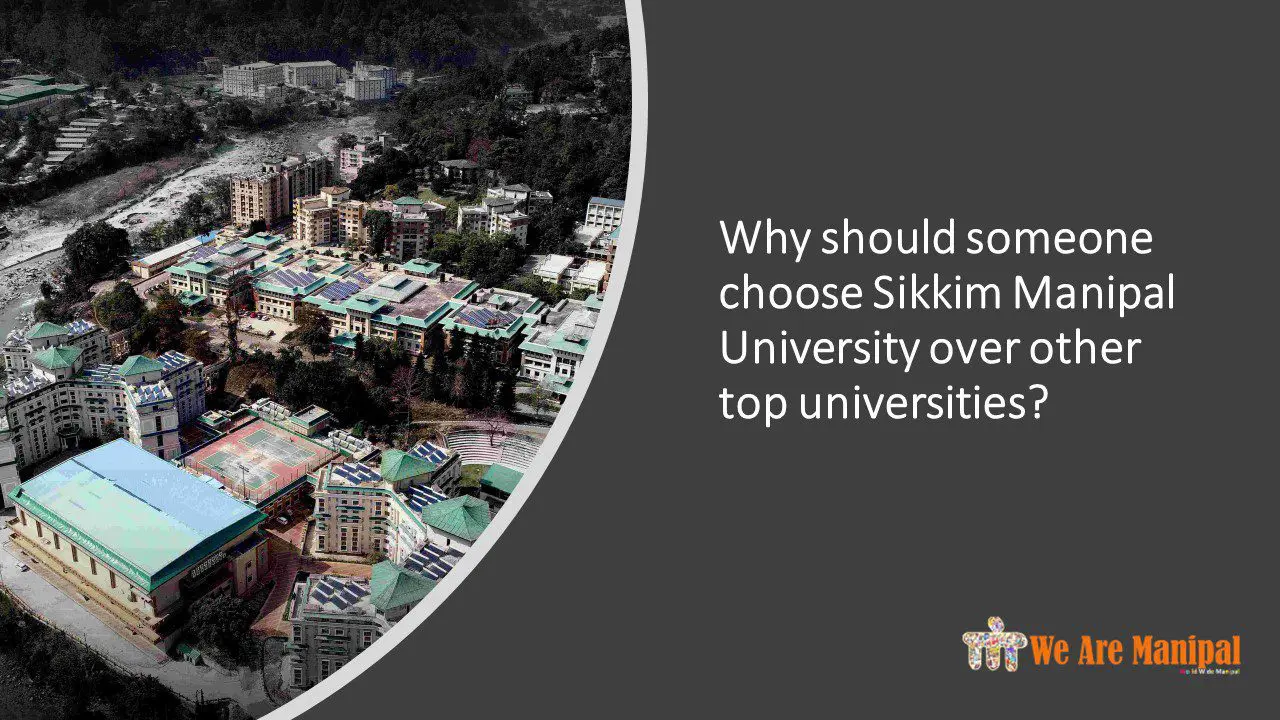 After pre-university or bachelor's, pupils want to attain their degrees from deemed universities. There are several advantages for the same – better placement opportunities, expansive cultural exposure, a reliable education system, and extracurricular facilities. When it comes to Sikkim Manipal University, there are several advantages and accolades it received that prioritize admissions here than any other institute.
Accolades and Rankings
Sikkim Manipal University, or SMU-DE learning platforms, has won a Silver Award in the category of Digital Learning Transformation in the 2018 Learning Award Ceremony. Not only this, it has been ranked as the number 1 institute by ASSOCHAM when it comes to Distant Learning Universities. It has been acknowledged as a deemed university by renowned academia sites like College360 and Silicon India.
Courses
SMU-DE has top-notch educational programs in both Bachelor's and Master's degrees that help students learn better and faster. The departments and staff are punctual and concerned with the growth of education in a country that needs progress. They realize the demand for employment of qualified youth and serve the purpose for the same.
It offers a Bachelor's program in Computer Applications, Arts, Science, and Business Administration. These programs are construed out of competent results and dedicated advisors.
It offers a Master's program in Computer Applications, Science, and Business Administration. Because of their strong network of alumni on a global scale, placement opportunities flourish.
Flexibility
During the payment process, if a full-fledged payment of fees for any course is difficult for you, then the university has a feasible and flexible approach to rid these financial encumbers off your back. There are methods through which you can pay the fees in installments or EMIs.
The education process hindered money combats a civilized society, and so payment has also been made easier with the various scholarships offered within the premises of the university.
Easy Learning with Recent Technology
Why restrict to classes alone when you can quench your curiosity for knowledge all day long? SMU-DE has ingrained 24/7 learning apps – SMU-DE and EduNxt – into its academia that have compilations of courses to be taught in the university.
These hi-tech approaches to quality education help students grow and become aware of the world's problems on a larger scale. This helps them come up with innovative and inventive ideas to combat problems like climate change, pollution, and environmental degradation while preserving the future of technology.
 Student Support
In case the students need career guidance or are in psychological turmoil due to financial issues, problems at home, or any other cause, SMU-DE has staff dedicated to nurturing the mental health of a student by providing right supervision and a nourishing environment.
They believe in the well-being of the mind and body, thereby admonishing any chance of threats to either.
Placements
After accomplishing any degree, to find a job is the greatest of the battles in a competent world. SMU-DE provides campus placements that help students get a job immediately after college, thus curbing the stress arising out of an unknown future. These placements have been undertaken by several successful firms and franchises, depending on the field of an individual.
Some of them are listed below:
American Express
Axis Securities
Capgemini
Fidelity
Genpact
HDFC Realty
Jet Airways
Kotak Mahindra Bank
Motilal Oswal,
Sodexo, and
via.com