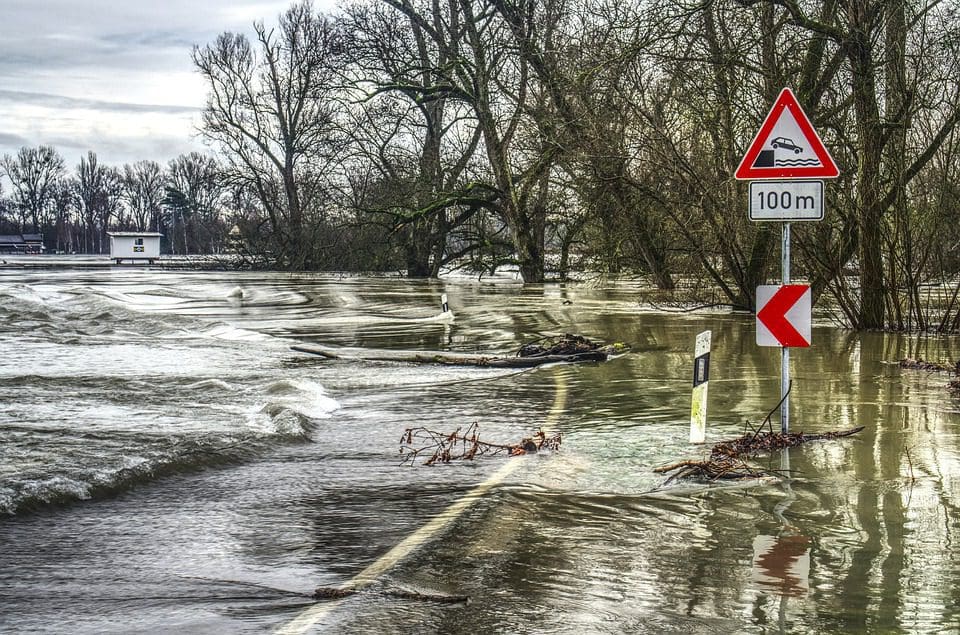 Flooding is the most common natural disaster in the U.S., affecting every state, as the National Severe Weather Storms Laboratory reports. It's likely to get increasingly worse over the coming years due to rising sea levels which can have a big impact on coastal areas as well as communities further inland.
While you'll have less of a risk by purchasing one of the Virginia Beach houses for sale that is farther away from the Atlantic, such as the residential area of Salem in the southern part of the city, flooding is still a possibility anywhere. If it happens to your home and you've never experienced it before, it's important to understand what to do afterward in order to limit the amount of damage as well as make cleanup and repair easier.
Stay Safe
The first consideration is safety. If your home has been flooded bad enough that you had to leave, wait for local authorities to give the okay that it's safe to return home. Before entering, you may need to turn off the power – never enter a room with standing water until the electricity has been turned off, or use electrical appliances when standing on wet flooring.
Wear protective clothing like gloves and rubber boots as floodwaters are often contaminated with bacteria that can cause health problems. Check for serious damage like a cracked foundation, broken floor or ceiling that might cause an accident.
Contact the Insurance Company 
Once the floodwater has subsided, contact your insurance company as quickly as possible. Be aware that standard home insurance policies don't typically cover repairs for flood damage as its separate coverage is usually provided through FEMA, the government flood insurance program.
If you have a flood insurance plan, be sure that you take lots of photos of your property before beginning cleanup as the more documentation you have the better. By contacting the local disaster restoration company for flood in Australia right away, most will work directly with your insurance company, taking care of photos and other documentation for you.
Cleanup
As quickly as possible after your home has been cleared for hazardous damage and photos have been taken, begin the cleanup process, ideally within 48 hours. You may have to bail water out using buckets or hoses that can drain large amounts of water. When the water begins to recede, a wet vacuum can help to get the remaining moisture and water out of floors and carpets. If you have power, use portable fans and/or air conditioning to help dry any areas of your home that are still wet. Of course, if the damage is minimal and you don't have carpeting, you may only have to mop up the mess.
In many cases, it's best not to tackle cleanup yourself as it's not only time-consuming but it can be unsafe. Usually, it's best to contact a professional cleaner, but if you feel you must do it on your own for whatever reason, make sure that you wear the right protective gear and use disinfectant afterward.
Eliminate Mold
Mold can be very hazardous to your health, and where there is moisture in your home, there is probably mold. It can develop within 48 hours after flooding so it's a must to take immediate action, tackling it with cleaners like bleach and soap. If you have an area larger than six square feet that were affected, you'll want to contact a professional to access the damage and get it removed as it requires safety precautions and special techniques that are better left to the experts.