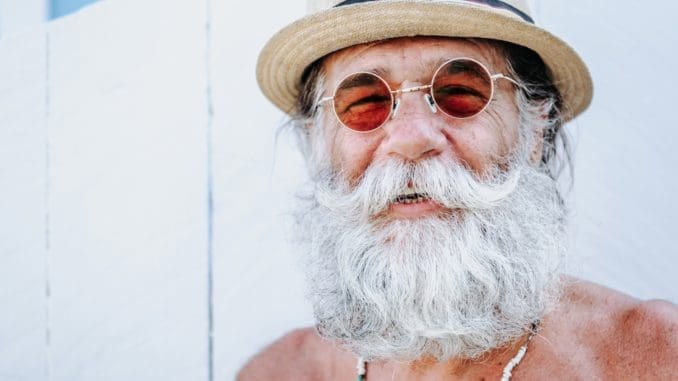 How would you define healthy living?
What, according to you, is the true definition of healthy living?


Does the definition limit to being healthy and living well?
Or is there more to it?
What if we told you that healthy living is more than just having a healthy lifestyle? And that Healthy Living was complete when one had the proper steps, actions, and strategies in life that worked in harmony to help you live the right way? Healthy Living is all about making smart health choices today so that it can shape your future better.
Conscious eating, being healthy and physically fit, being emotionally balanced, and having a spiritual connection are all parts of healthy living that you should incorporate into your lifestyle. And since YOU will need to incorporate all these aspects in your life, it is vital that you work in harmony to achieve wellness.
The Body
The body that defines your physical aspect needs good nutrition, regular exercise, adequate rest and proper stress management.
The Mind
The mind that defines your emotional aspect needs a self-supportive attitude, constant positive feelings, and thoughts that will drive you toward working on a positive self-image. You will also need to be receptive to actions of forgiveness, love, and compassion. You must practice happiness within yourself and feel a positive and joyful experience with yourself and others.
Being Spiritual
You need to experience inner calmness, let the realms of creativity be open and receptive to the spiritual energies, and have faith and trust in your inner self to be able to connect with a higher power.
When the physical body is out of balance, it is indicated by an illness. But how do you know when the spiritual or the emotional aspect is out of balance? You must answer a few questions to check your well-being quotient.
The Wellness Quiz:
Do you wake up filled with enthusiasm and ready to tackle the day ahead?
Are you full of energy to complete all tasks?
Do you laugh easily?
Do you find solutions for challenges that you face?
Do you feel valued and appreciated?
Do you let the others know that you appreciate them?
Do your friends influence you in a positive way?
If you've answered yes to most of these questions, congratulations, but if you've answered no to most of them, then it is time you start incorporating a change in your life that will promote healthy living. These questions relate to spiritual and emotional well-being.
As an individual, you must identify your definition of Healthy Living. For example, if you smoke, quit it. If you don't have a social support system, make more friends. Avoid the myth that you are healthy and invest in an annual health check-up.
Make a note of what you want to incorporate in your healthy living. Make a list of the unhealthy habits, list your current health condition, and identify areas that need significant improvement. Once you have jotted down your information, create a plan with goals that will help you achieve your goals.
Add as many goals as you need to this outline. Turn these goals into concrete plans and prioritize the ones you want to achieve first. Take one step at a time, and don't stop until you have achieved your goals. If you listed good health as a priority, commit to yourself and stick to it. Create actionable items that you can follow to live a healthy life. Look for a positive in every situation.
Healthy living is within your reach. All you need to do is start today!