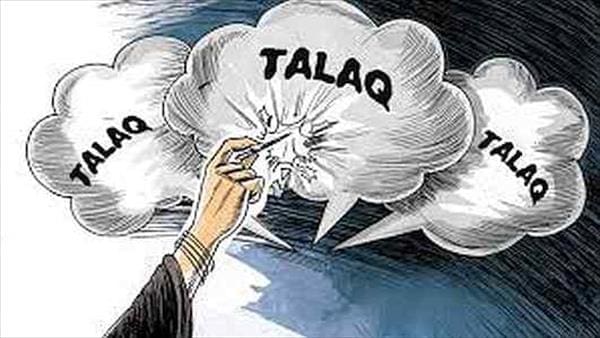 What is Triple Talaq?
Triple Talaq is a divorce practice of Muslims in India. It is a form of oral divorce practiced in India wherein the husband can pronounce divorce to his wife by speaking "Talaq" (I divorce you) three times. While the practice is banned in most of the Islamic countries it is still in practice in India which declares itself a Secular Republic in the preamble.
Nikah Halala?
If the woman wishes to remarry her estranged husband she can't unless she marries another marriage and consummate the relationship and then that new husband dies or divorces her, This practice is called Nikah Halala.
Why is triple talaq in the news?
Shayara Banu, 38, filed a PIL in SC to ban "Triple Talaq", polygamy and "Nikah Halala". SC bench asked Chief Justice of India to set up an appropriate bench to examine if Muslim women face gender
discrimination in cases of divorce. Later SC asked Attorney General Mukul Rohatgi to assisst it on the pleas challenging constitutional validity of 'triple talaq', 'nikah halala' and polygamy. Supreme Court started hearing the plea from 11 May.
The five-judge Constitution bench comprising Chief Justice Jagdish Singh Khehar, Justice Kurian Joseph, Justice Rohinton Fali Nariman, Justice Uday Umesh Lalit and Justice S Abdul Nazeer wound up hearing in the case after six days on a batch of petitions that challenged the constitutional validity of triple talaq.
The court further observed that the triple talaq practice sanctioned under Muslim Personal Law that governs marriage, property and divorce violates the rights of Muslim women. However at this SC is
not hearing the plea for polygamy.
Triple Talaq – Historical Background
Mohammad Ahmed Khan Vs. Shah Bano Begum: Shah Bano married Ahmad Khan (advocate) 1932. In 1975 Ahmad khan drove out of her matrimonial home in 1975. She filed a
petition for maintenance in April 1978 under section 125 CrPC because he had stopped giving her maintenance of Rs 200 which he had promised. On November 1978 her husband gave an irrevocable talaq to her and took up the defence that since Bano had ceased to be his wife so he was under no obligation to provide maintenance for her. The Magistrate court directed Khan to pay Rs 25 per month to Shah Bano. This amount was enhanced by the revisional application to High Court in Madhya Pradesh for Rs 179.
Ahmed Khan however approached against the judgment to Supreme Court. His main contention being that after divorce any form of relation with his divorced wife is Haram and against Islam
thus he is not liable to maintain her.
Constitutional Provisions in favour of ban on Triple Talaq:
Uniform Civil Code: Part (IV) Article (36-51):
Directive Principles of State Policy mentions the guidelines for governing the nation. Though these are non-justiciable, hence cannot be enforceable by any court. However, the constitution also says it is the duty of the state to apply these principles in making laws. Uniform civil code (Article 44) the guidelines and constitutional mandate to replace the personal laws based on the scriptures and customs of each major religious community in India with a common set governing every citizen. Article 44 of the Directive Principles sets its implementation as duty of the State.
Apart from this, the constitution of India guarantees all rights promised in the fundamental Rights can't be denied to any citizen of India merely because of the gender. It is also noted that that the all rights given to me are applicable to women too.
Rights to Equality (Articles 14 and 15 of Constitution) – It means the equality of opportunity, equality before law, equal protection in the laws, not discriminating against any person on grounds of sex, religion, caste and place of birth and no discrimination in the matters of public
employment on the grounds of sex only as provided under Article 16 of the Constitution.
Stand of Government of India:
For the first time in the history of Independent India, the government at the Centre is opposing "Triple Talaq" and favoring a relook on the issue on the grounds it is opposing the gender equality and secular spirit of the country. The government in SC has stated officially Triple talaq is neither integral to Islam nor a majority versus minority issue but rather an "intra-community tussle" between Muslim men and deprived women. The central government has also promised to come
up with a law to regulate marriage and divorce among the Muslim community if the "Triple Talaq" is struck down by the court.
In 21st century India when India is pushing herself as a global leader, a barbaric law like Triple Talaq certainly sets back her development journey 200 years back. Equality of women is a fundamental step for any nation which define herself as secular, sovereign and socialist, republic.
As many as 8 Islamic countries have officially banned the practice of triple talaq, why can't we?
This is a guest post by Aditya Ashok. Aditya Ashok is 23, a Political junkie and a nation's enthusiast. He is a Software Developer at IBM India Software Labs. You can reach him on twitter @theadityaashok