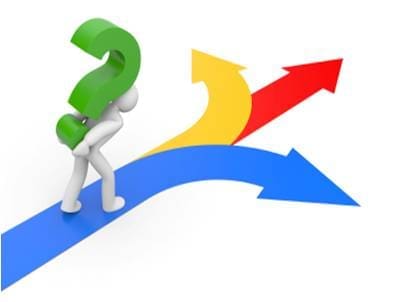 Rewind the time,  5yrs back from now: 10th std, boards! My relatives on the day of my class 9th final term results, "Beta boards hai iss saal, ache se padai karna, 90% toh tumko aaram se aajayega!" and here's my mind going "10th!yay, finally one more year and this stupid 'History-Civics' out of  my life!". Those words of my Dad, "I know you can do it, just be sincere to yourself always" -I didn't understand the meaning of it then and to avoid all his philosophical lectures, I used to skip it by saying, "han han papa, thik hai na, I know!".
Those blissful days- the happy times when your whole gang of crazy people hanging out in the 'games' period causing a nuisance for those junior teachers trying hard to explain the maths problem;  when you felt useless when your best friend was absent for a day and you had no one to laugh with at your totally absurd thoughts; the moment of pride when the teacher praised you in front of the class; and the moment of utter shame when that same teacher made you kneel down by the side of the window because of some homework you forgot to do; the giggles when a classmate talks funny purposely when he is asked to stand and read a paragraph of some random prose; the frustrated feeling when the TV cable has to go off only when its time of your favourite TV show-well those days you didn't seem to care much. Everyday was a new day that began with sheer excitement and pleasure.
Back to 2013, today-5th semester MBBS, life has taken a big turn! 5 yrs before I wasn't even sure if I wanted to become doctor or join any other profession. Today, everything is completely different. The situations that were totally invisible then, now seemed like an everyday challenge. You are no longer under your parents' shelter. You are out in the world trying to stand on your own feet, make a future for yourself. That's when you realize that 5 yrs. back then, you were so well-furnished that you only saw the better side of the coin. Now you see that this world can be compassionate and cruel, caring and selfish, beautiful and hideous and surely it's not always fair. Just because you deserve something does not mean you will get it. Moreover there are more chances to things falling apart in wrong direction than land on your targeted spot.  Earlier your parents had a natural instinct to support you, be it emotionally or financially but the scenario has turned upside down now, you are independent and alone and have to handle your feelings differently, that's when you get tempted to seek support from your near ones here. Some maybe lucky enough to get a true supporting friend while some maybe deceived by their own choices. You need to learn to judge people, they are not bad, just different; their way of tackling may not be wrong but maybe not right according to your culture. Your choices, your decisions! You are responsible for all. Life is an empty book in which you are writing and over-writing your future by your determination. Reason, emotion, fact, and fallacy, the human brain processes all four. The willingness to learn how to blend emotion with reason and make good decisions becomes a prerequisite.
There are times, when everything seems  so blur in your teenage mind between what you should do and what you want to do that you get messed up in your own thoughts. The worst part is you cannot share those weird and difficult thoughts with the ones you want to because you yourself are so confused that you forget the part that's irritating you; you know it's so silly and you are overreacting but then your heart decides to think otherwise!
How is taking a decision expected from us when we ourselves are tangled in our own web?
This is a turning point in your lives where you awaken from childhood and open your eyes to adulthood. When the walls you built around yourself in your childhood begin to crash down and you become more open to being shaped into being an adult; your intuition becomes heightened and you start to confront issues from your past in subtle ways. But sometimes, those issues suppress you and you become so overburdened that you begin to speculate and start thinking in a totally nonsensical direction stressing only on the negative aspects overlooking its bright side.
That's when those words of one of my friend which was supposed to be some random thought meant differently to me one day that life is too short to blend in, don't wish it to be more simpler; its better the way it is, simpler will make it too boring to enjoy as in the words of Friedrich Nietzsche in The Joyful Wisdom,-"The secret of the greatest fruitfulness and the greatest enjoyment of existence is: to live dangerously!"
We all are but sand and dust; no need to take life seriously because anyway no one is going to get out alive!
Send your comments, feedbacks at [email protected] or [email protected] .
Stay tuned!