There are many benefits to working out outdoors, from the fresh air to the soothing environment. It's a great way to boost your energy levels, and it's also a good way to make your exercises a bit more challenging. However, in order to truly enjoy the outdoors and be comfortable while exercising, there are a few things you should have. So, here are eight essential items you should get if you want to enjoy exercising outside.
1. Yoga mat
A simple yoga mat is inexpensive and essential if you prefer doing relaxing yoga outdoors, HIIT bodyweight workout, or just some stretching before running. All in all, a yoga mat can make working out on grass more comfortable and stable, and it's easy to carry around since many yoga mats can be folded or rolled.
2. Jumping rope
Jumping rope is very simple, and you can easily pack it in any bag, so it's also great for traveling. It's perfect for increasing your heart rate quickly, and it's very fun as well. Moreover, there are different types of jumping ropes, so you can also choose one according to your workout style. For example, some are perfect for running, while some also come with removable weights, so you can exercise your arms at the same time.
3. Sunscreen
Protecting yourself from the sun is essential, especially in the summer. However, your usual sunscreens might not be able to handle the sweat, so make sure to do some research before buying. There are more than a few sunscreens made for athletes, and most of them are also great for freshening up your skin. So, don't neglect this little detail, as getting sunburned would surely slow you down.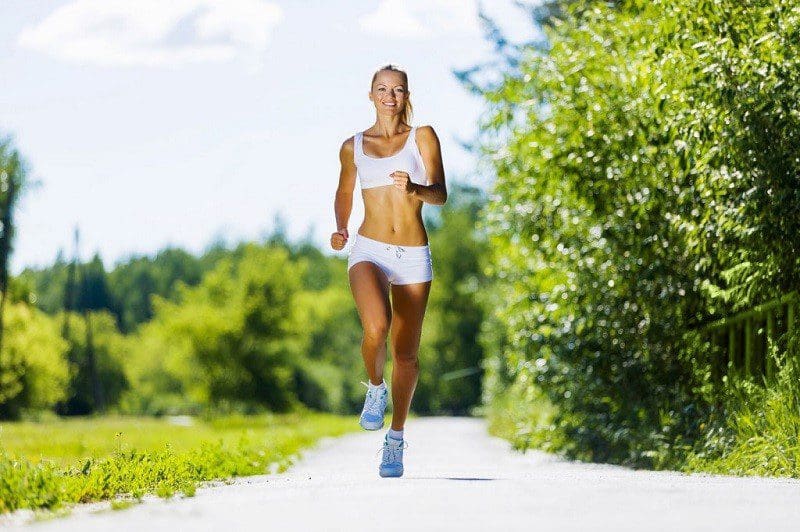 4. Water bottle
Needless to say, you need to stay hydrated when exercising, and this is even more important if you like working out in the sun. However, you would probably agree that tepid water is not exactly refreshing. So, when choosing your water bottle, opt for one with decent insulation. This way, you'll always have a cold drink when you need it the most.
5. Clothes
If you are somebody who loves working out outside no matter the weather, a few good puffer jackets are definitely something you should have. It would allow you to feel warm and comfortable in all conditions, which would make your training much more effective. So, to make the most of your workout sessions, make sure you have the right clothes for the weather.
6. Comfortable sneakers
Besides quality clothes, you also need quality sneakers. Of course, you can always grab your old pair and start running, or you can go to the store and buy the cheapest sneakers you can find – but that's not how you achieve the best results. Not to mention that you can also injure yourself if the sneakers you have are not right for the job. Good running shoes can make working out much safer and more comfortable, as they would put less pressure on your feet. So, get the right type of sneakers, and your exercising will be much more fun.
7. Running belt
If you love running, then you definitely need a good running belt. It would help you keep all your essentials safe, from your keys, money, and ID, to your phone, and even a water bottle. After all, you can't exactly run with a backpack, and some things, like your keys or your phone, can't be left at home either. Therefore, a comfortable running belt is a must.
8. Headphones
There are more than a few benefits of listening to music while exercising, and one of them is the fact that you can drown out the noise outside. Just keep in mind that if your workout includes running or generally lots of movement – as most exercises do – your typical headphones probably won't be up to the challenge. So, look into different headphones that are made for working out, and make sure they have noise-canceling feature as well.
Working out outside can be fun and energizing, but just like working out indoors, you need to be comfortable in order to achieve the best results. So, consider the listed essentials, get those that you don't already have, and your workout routine is guaranteed to be much more effective.