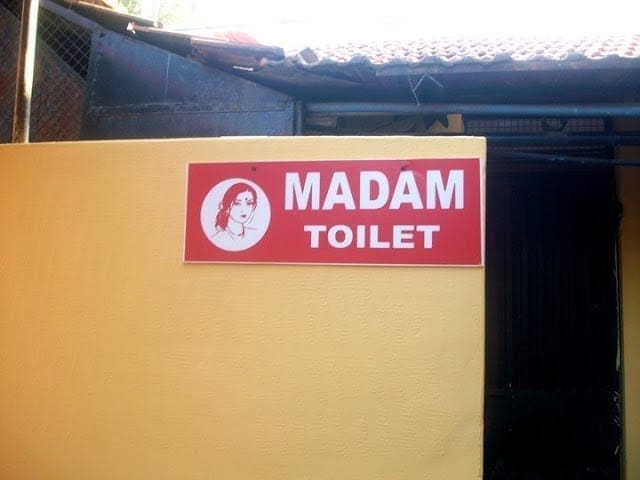 Bringing to you the top 10 highest paying jobs in Indian job market, although what you get entirely depends on your experience and talent:
Management Professionals: If you are a management graduate such as MBA or PGDM then even fresher salary should be around 7 to 15 Lakhs per year or more depending upon the college from which you are passing out. You need a degree from 'A' rated institute, better the institute higher is the package. The most preferred for these posts are Indian Institute of Management (IIM) graduates. CAT (Common Admission Test) is the gateway to these premium institutes. Here is the detail about Management professional careers.
 IT & Software Professionals: IT sector is basically groomed to do outsourcing jobs and its demand all over the world is continuous. Some of most paid profession in IT are software developer, software engineer, Quality Assurance (QA) engineer etc. IT industry has grown in leaps and bounds since the last decade. The starting salary of IT fresher ranges within 3.5 Lakhs-4 Lakhs per annum; however the salary increases significantly as the professionals gain more hands on industry experience. The minimum salary which a software programmer can expect, annually, is around 7 to 8 Lakhs per year. Employees working in high positions in IT companies can get 12 Lakhs to 20 Lakhs INR per year. Also this industry offers additional perks and opportunity to travel abroad to its employees.  Here are the highest paid IT jobs in India
Chartered Accountant: A company or any business house irrespective of their size depends on a chartered accountant to maintain their book of accounts and annual financial report. There is no dearth of high paying jobs for CAs in India. All businesses and companies, irrespective if size need qualified professionals to maintain their account and financial account. CAS are employed for such positions and freshers in this field can draw something between 3.5 Lakhs to Rs. 4.5Lakhs per annum from a private sector job. However there are ample scopes for private consultation and government jobs. Since their demand is high their pay packets also at par with other professional jobs in the country. Here are complete details about Chartered Accountant profession.
SAP Consultant: SAP profession also provides highest salary jobs. SAP (Systems applications and Products in Data Processing) is ERP (Enterprise Resource Planning) software developed by German company SAP, used by all Big MNCs for managing different function's data and information. They provide certifications in different areas like Finance and accounting, Sales and CRM (customer relationship mgmt), Logistics and Supply Chain, HR and Technical modules. After doing certification one can be employed in big MNC as SAP consultant. Choosing a career in SAP can help you in getting salary in the range of 6 Lakhs per year to 12 Lakhs per year depending upon your experience and knowledge.
Aviation Professionals: The commercial airline sector has seen a boost in the recent past. There is a constant demand for qualified pilots, ground staff, stewards, air hostesses, etc. Average salaries for both jumbo pilots and regular pilots (in cargo or passenger airlines) range between 7 Lakhs to 9.5Lakhs INR. Airline stewards and airhostesses draw somewhere between 4 Lakhs to 6Lakhs INR. Air traffic controllers get 5Lakhs to 6Lakhs INR.
Modelling: If you choose your career in the film and modelling can prove yourself there is no dearth of money. There is no fixed salary in this line but what you get in getting one successful ad contract will comfortably see you through for a couple of years. In certain instances you can bargain for crores of rupees.
Medical Professionals: These professionals like doctors have perennial demand. Moreover, specialization in specific fields can give them unexpected return. .  Doctors can earn from private practice, standalone surgeries and more. It is known to all that an able surgeon is in constant demand and he gets his fees irrespective of his employment with other agencies. Even dentists get money which was not available to them three decades back. The minimum salary, if employed can be estimated to be around Rs.4.5Lakh to 6Lakh per year and for a specialized surgeon it could be double.  However among Medical professionals, general and thoracic surgeons, psychiatrists and gynaecologists earn highest.
Law professionals: Legal profession needs hard work, understanding the basics of law and presenting them to the court of law. Once they are recognized there is no dearth of money. In one case they can have lakhs or even crores. To achieve this status the legal personnel has to have adequate knowledge and understand the intricacies of the legal bout, especially corporate lawyers earn huge payments only for consultations.
Oil and Natural Gas Sector: Oil and Natural Gas is another sector that makes huge profits and thus provides highest paying jobs. Some of the best known professions in this sector are geologists, marine engineers etc.  A person with the entry level can expect a salary of Rs. 3.5 to 4.00 lakhs per year, apart from the perks which is around 1.2 lakhs. The perks have various outlets for the employee.
Investment Bankers: Investment bankers help private companies, government institutions and even wealthy individual investors to manage their finances by investing in profitable securities. They are generally employed with investment banks like Morgan Stanley, JP Morgan and similar other prestigious organizations. Experienced investment bankers can earn up to 10-12 lakh per annum apart from perks and bonuses.