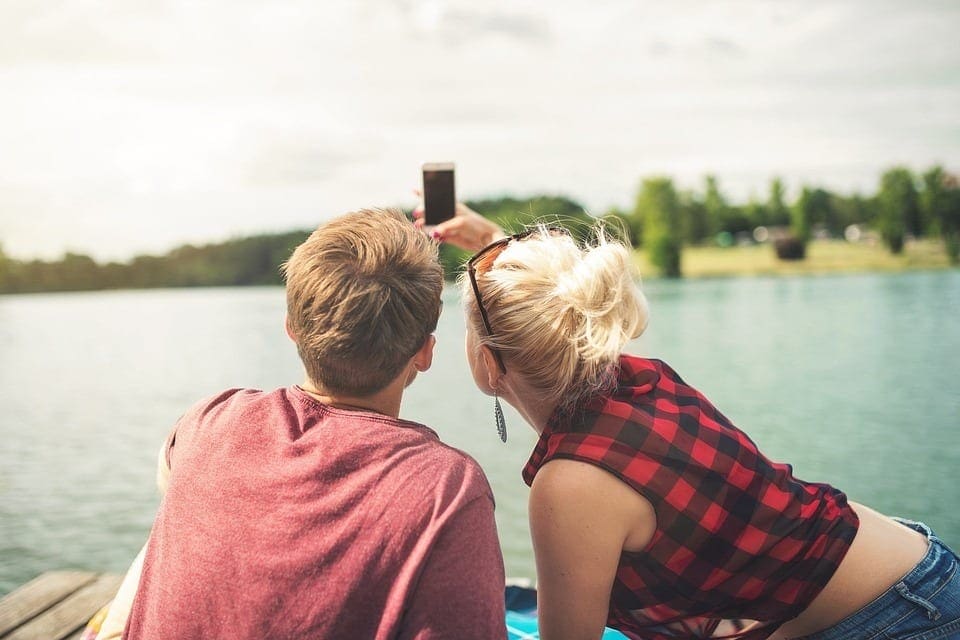 The era of hiring photographers to take photos on special occasions has passed. These days, everyone is a pro, courtesy high end smartphones with superior inbuilt cameras.
Clicking selfies doesn't require special skills. We do it many a times during the day. But the question is, how often do we revisit those and admire them for being perfect shots?
Let me make it easier for you. How about making this summer holiday a summer training on clicking that ideal selfie roll?
But before I share a few tips, let me clarify. I don't intend to make you a better photographer, only trying to imbibe that element of creativity in your selfie taking skills.
Read on –
1. Carry a good camera phone or camera –
This one has to be the first tip. Get a good camera phone with good specifications. If you can afford, go for the one that offers portrait mode, image stabilization and features like auto focus.
A good DSLR makes for a perfect travel companion anyday.
Remember, if you are using a digicam, the timer should be set correctly. I think 5 seconds are too less to make a good pose. 20 seconds is on a higher side too. But okay if you can keep your eyes open 🙂
Always take photos in good lighting. Experts say, it is best to click selfies when the sun is not directly overhead, so there is no shadow on your face. The light should fall on your face rather.
Everyone must say cheese while clicking or capturing those moments 🙂
2. Make sure your luggage is full of photo-ready items
Girls – Forget those nail-paints and earrings, they are passe.
Don't forget to keep your hats, shades and boots in your luggage.
A shapewear or a corset would help you look good in your dresses. Or how about carrying a bullet bra this time? It's not only fun and cool but take you back to those old retro days.
A trendy cap, waist pouch or a sling bag would add to that chic style too.  Guys generally love wearing trendy caps and cool shades.
These items are not just accessories but essentials that you must carry on a trip.
In fact, if you spare 5 minutes, you could actually think of number of other items that can make you selfie ready for your vacation.
With all these items in your suitcase, rest assured, you're up for an amazing selfie experience that would last a lifetime.
3. Capture yourself with local fauna & wildlife
If you are traveling to one of the asian countries, you can't afford to miss dolphin play. Kangaroos experience in Australia and Kiwis in New Zealand. Picture yourself with the native fauna.
The animals need not be in foreground, like your bestie. They can stay at a distance in the frame behind you. Or if they are friendly, you can click by posing next to them.
Infact, people share all sorts of videos on social media these days, capturing their close moments with tigers and hyenas.
Aren't they worth remembering or revisiting for long?
4. Shoot yourself feasting the special cuisines of the place
Whether you are in Singapore enjoying Soup Noodles or in Japan enjoying Sushi, click a selfie with the local foods and delicacies on the plate or while actually relishing the food.
The food should essentially be the speciality of the place. No fun picking a burger or fries on the way. We get them in all parts of the world.
If you are in the USA or Europe, you must taste the local wine flavors. Wine is like the favorite tipple for all these days.
Nothing comes close to a selfie, with all your besties raising the toast together. Isn't it?
Click selfies with authentic native food to create everlasting memories.
5. Click selfies with your travel colleagues
Instead of shooting the entire film with your own pictures, why not have your family and friends you are traveling with, in your pictures?
Clicking a selfie together will help you etch them in your tour memories. Don't be serious or regular smiling all the time. Can't you think of some creative expressions, one with a pout, surprise, fear or fun?
Go shopping. Pick a scary or joker mask if you can get hold of one. A zombie or a ghost selfie would be equal fun.
6. Click pictures with the locals
Locals make a place a place is. Their attire, style of speaking, customs everything is worth capturing.
Most times we ask the locals to click photos for us and that may not be the best of ideas. Rather, try and be friends with them.
They can be the best guide sometimes. Professional guides on the other hand, generally take you to regular places and restaurants. Their itinerary is set beforehand.
And who knows, that might just be the beginning of a long lasting cross cultural friendship.
Internet has made it all easier these days. You don't need to visit a place again to revive memories. You can stay in touch on Instagram and Facebook.
7. While on the way
You can also click awesome selfies while on the way. For eg. in the bus with your co-passengers or a groupie along with the vehicle staff.
Click selfies with all noteworthy things on the way. Be it a beautiful landscape or a waterfall, all these will stay in your mind for years ahead.
Final Words –
Wonder why I call it a perfect selfie roll?
Because it has just about single memory for the trip.
The food, the people, style, scenery… one can easily tell that's the film you shot on your holiday this summer 🙂
This article is by Nikky Watson.
I love all things fun. Drop in sometime and you'll know what I mean 🙂 For living and out of passion, I write and blog. I am currently writing for – HxBenefit & other blogs.
Email – [email protected]
Twitter – https://twitter.com/nikky_watson