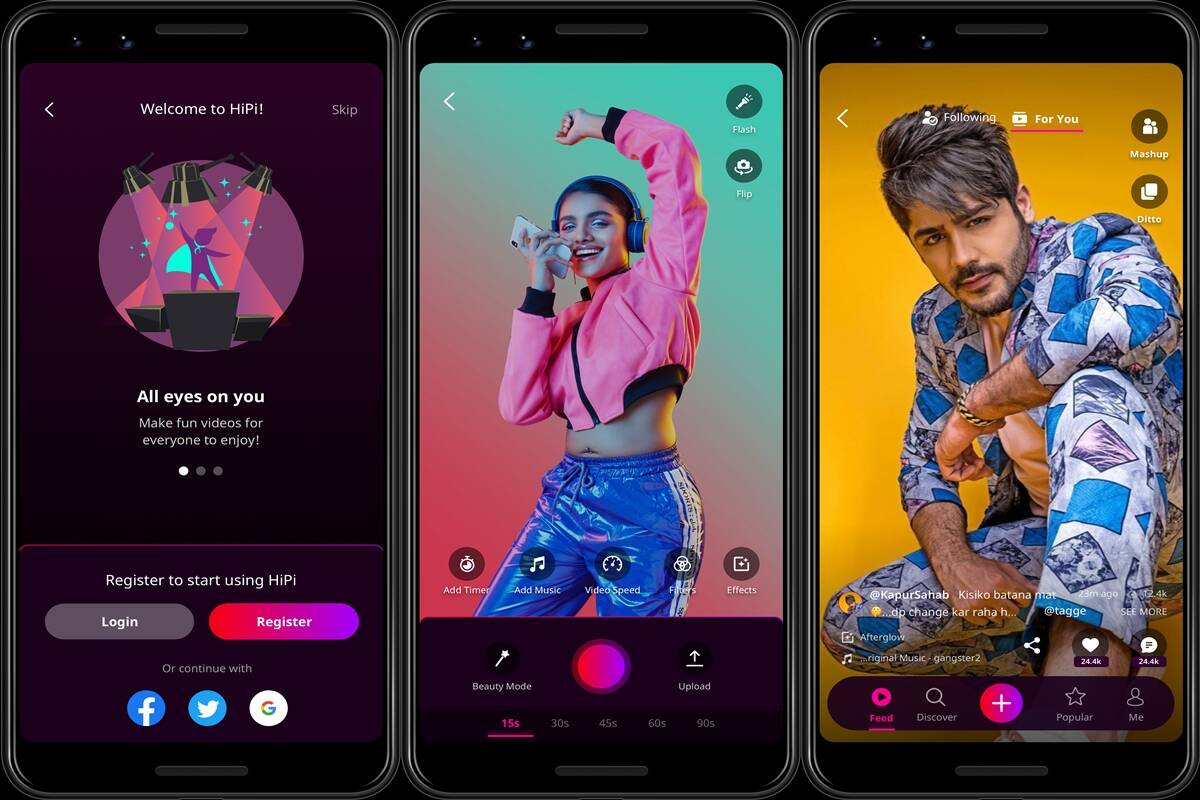 It's almost a year since the TikTok ban. Some of us have got over it and moved on; some of us still haven't managed to do that. Instagram Reels are nice, but it does not have the same vibe. However, the ban of TikTok does not mean an end to the rising Indian craze of creating short, engaging videos to portray their multiple talents. Absolutely not!
HiPi, the short video app is there to save your day and bring you out of your glum mood by being a partner to you for whatever you love to do, be it dancing, acting, lip-syncing, singing, painting, or showing your talent to a broad audience!
It is the era where Content is King. But we often forget that Engagement is Queen as well. Both content and engagement go hand in hand. It's not possible to grow on one without the other acting as a complementary to it! So even though HiPi allows you to connect with a broad audience and gives you all the support you might need to portray your creativity, there are specific parameters that just can't be ignored! The more you know about it, the better your engagement will be. Better engagement will push you to create better content as well! So why wait?
Let's go straight into some tips that will help you make the most out of your short videos on HiPi!
Keep a check on viral trends. 
It's crucial for someone looking for a quick way to gain social media fame and quick followers to get behind a popular trend! Yes, original content is always the key in the long run, but browsing through popular videos on HiPi and then making a decision as to which activities you want to recreate is undoubtedly a fun process that will help you grow fast! And not to forget, you will indeed have a lot of fun going through the incredible content that HiPi has to offer in the first place. Win-Win!
Keep the videos simple.
In the rat race for creating original content, many people forget the main reason for the rise of TikTok. Short and simple videos! Well, you do know the magic behind a short video, right? Being short, of course! Yes, sometimes adding a little masala is necessary to pep things up. Still, for the most part, people enjoy seeing the short and straightforward videos, which helps build engagement more quickly than it would with longer format videos. So make sure whatever you are making is easy to digest for our brains with an attention span less than a goldfish nowadays!
Having proper lighting
Not everyone is a photography student, and not everyone will know about the exposure triangle. But, nobody needs to know about technical jargon to understand that lighting is one of the most critical aspects of photos and videos. Yet, sometimes, in the heat of the moment, we end up making things without considering the lighting. Yes, you should be happy to know that HiPi does have unique tools in place to add light to your photos along with many other things to spice it up and make it an eye-watering treat for your HiPi followers.
Do remember that natural lighting is an essential aspect of shooting your short video.  Ensure things are well lit or use tones to set the mood while shooting your HiPi short video!
Keep the focus on the subject throughout
Another fundamental that a lot of people tend to forget. Understandable that not everyone has the hand of a pianist or a surgeon, but holding the frame in place so that the video's focus is still critical and a doable task! An out-of-focus video is an easy way to lose engagement as the video does not capture people's attention. So make sure to keep the hand steady and focus before clicking on the beautiful pink record button on HiPi!
Explore the many options on the app
Again, since the short video is key to reaching out to people, people must try various new things instead of sticking to the same old viral formula. I mean, the odds of the same kind of content going viral multiple times over and over does get relatively low, doesn't it? So why restrict yourself to just sticking to a boring formula when HiPi gives you the option of creating your unique recipes?
Add music to your video while slowing it down or speeding it up depending upon your needs. Add a filter and an effect of your choice from the many options available on HiPi, including the top-of-the-line beauty mode. Don't shy out from any available options, and feel free to experiment with them. You never know what might just hit off with your followers!
Enjoy what you are doing.
In a rat race-inspired world, people forget to have fun in things that were created for fun. Don't be a rat in that aspect (Or otherwise!). Creativity cannot be forced. Just enjoy using HiFi and be yourself while creating content. Yeah, not all of them will hit your audience the way you want them to, but it's a part of the process. As long as you are enjoying what you are doing, it'll always be worth it. And your hard work will undoubtedly pay off with time as you keep on pushing your creative limits while having fun on HiPi!
So, with these tips in mind, go and fire HiPi up on your device and just go crazy! Feel free to experiment with new things or just stick to the traditional viral formula. The most important thing is to be yourself and have fun, so don't forget that!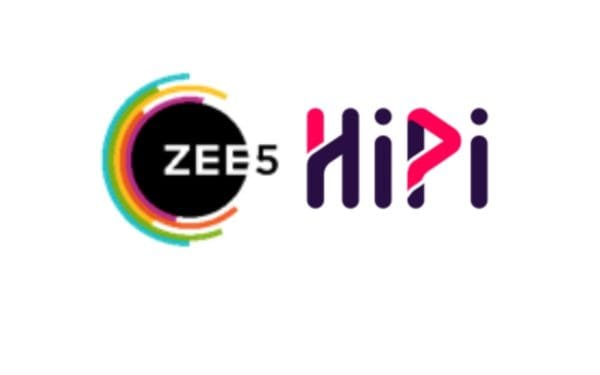 And while you are at it, you can have a great time browsing through all the nicely curated content from your favorite stars and exclusive videos on HiPi, thanks to the people at ZEE5 making sure you get only the best. And as icing on the cake, you can enjoy HiPi in multiple regional languages, including English, Hindi, Telugu, Marathi, Gujarati, Punjabi, Malayalam, Bengali. Tamil, Kannada, Odia, Bhojpuri, Assamese, Rajasthani, Haryanvi & Urdu!
So what are you waiting for? Just go ahead and create your world now on HiPi!